The last log (More bistables) found some explanations of the weird flip-flop schematic I initially found.
Today, a comment by RSMilward on hackaday.io brought a new light to the mystery !
This one comes from an even earlier publication (1961) in Popular Electronics, hosted on archive.org :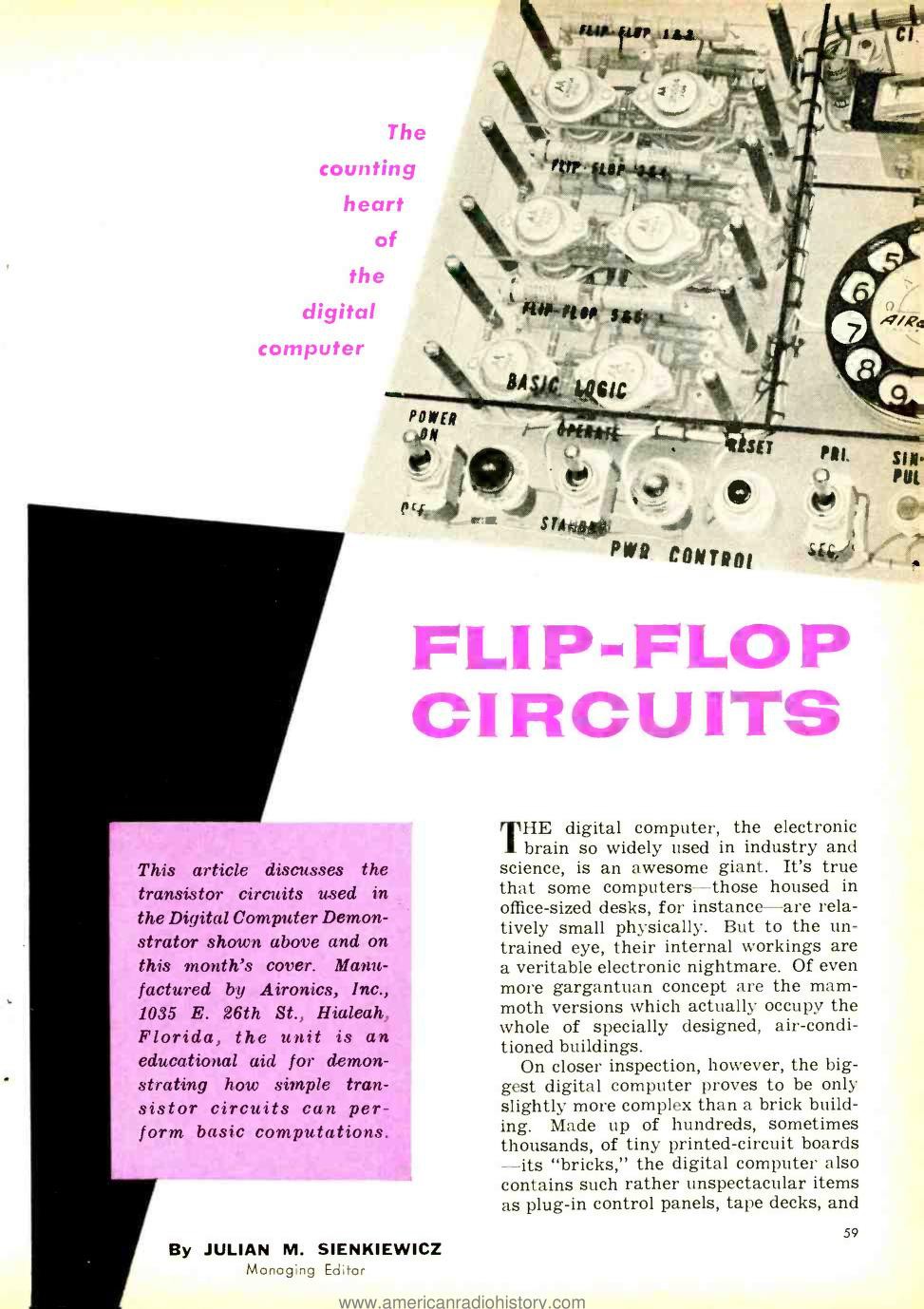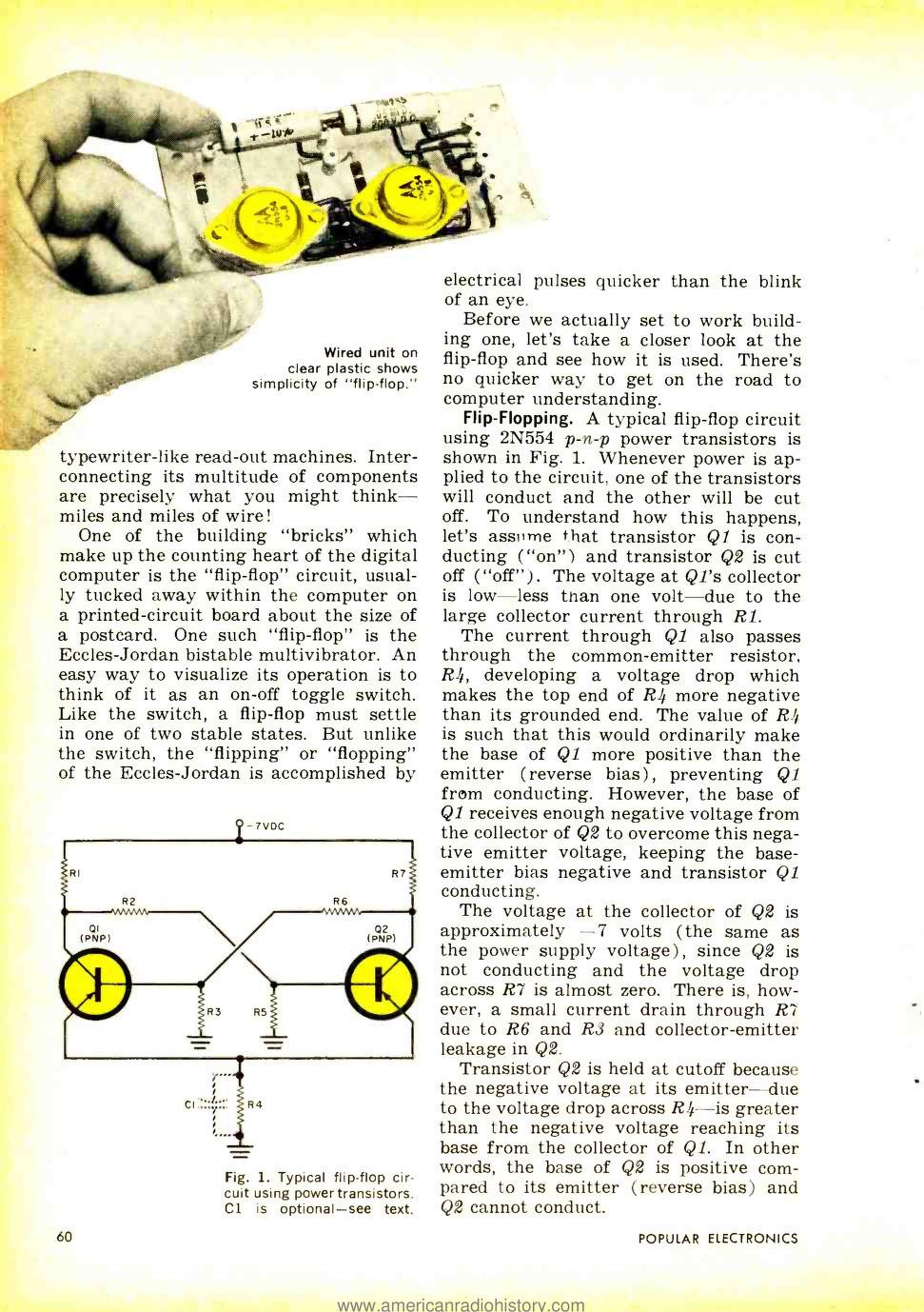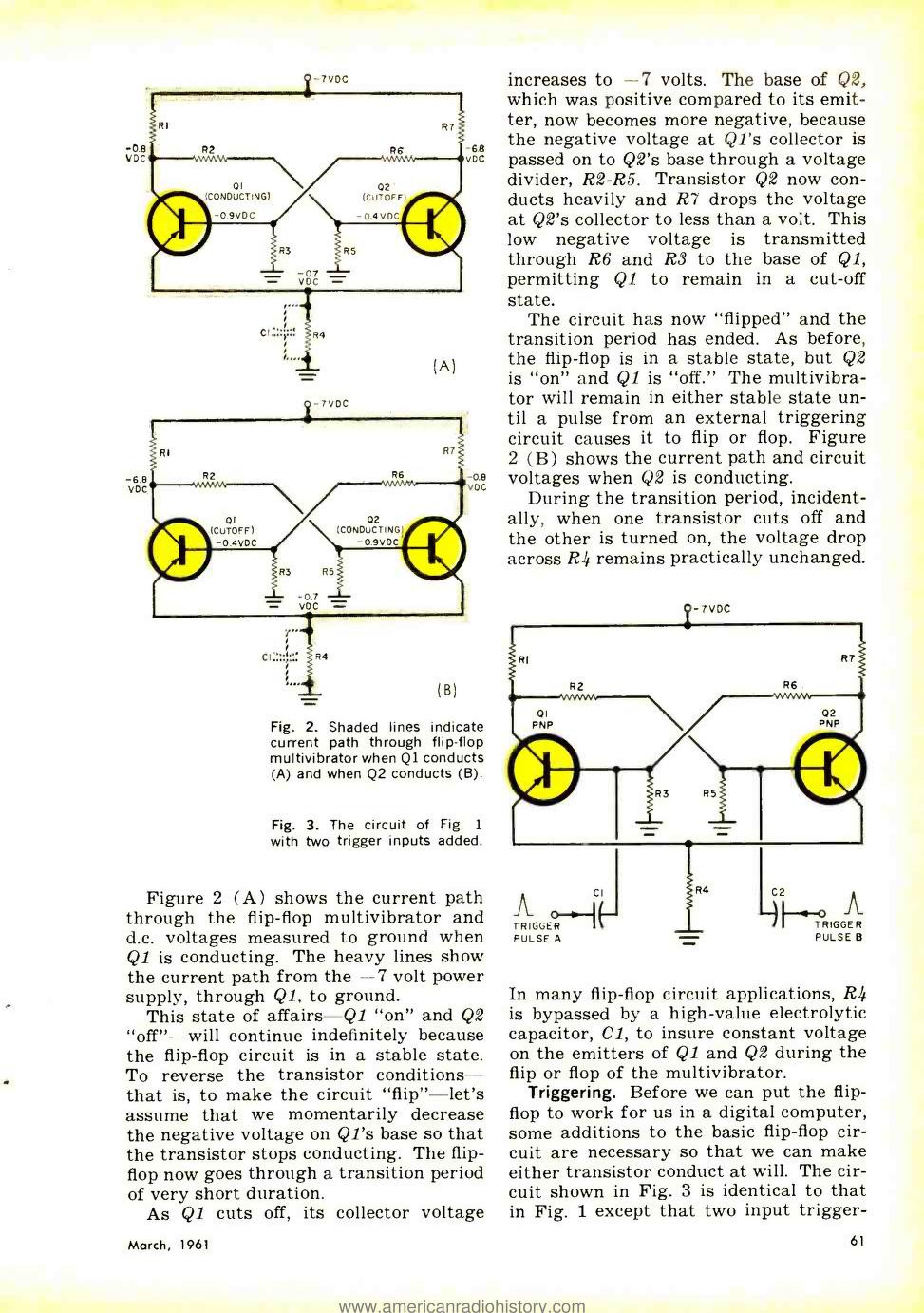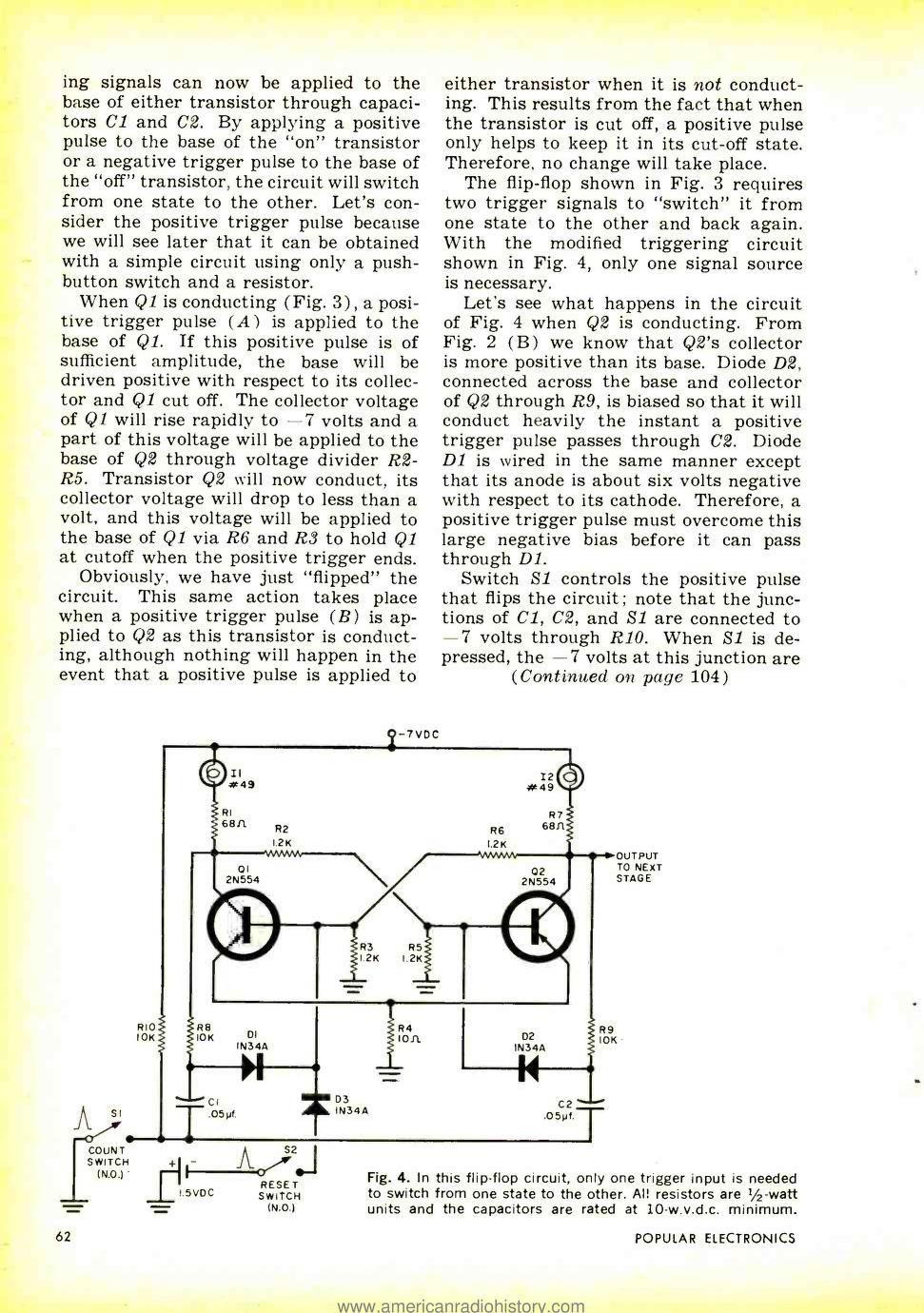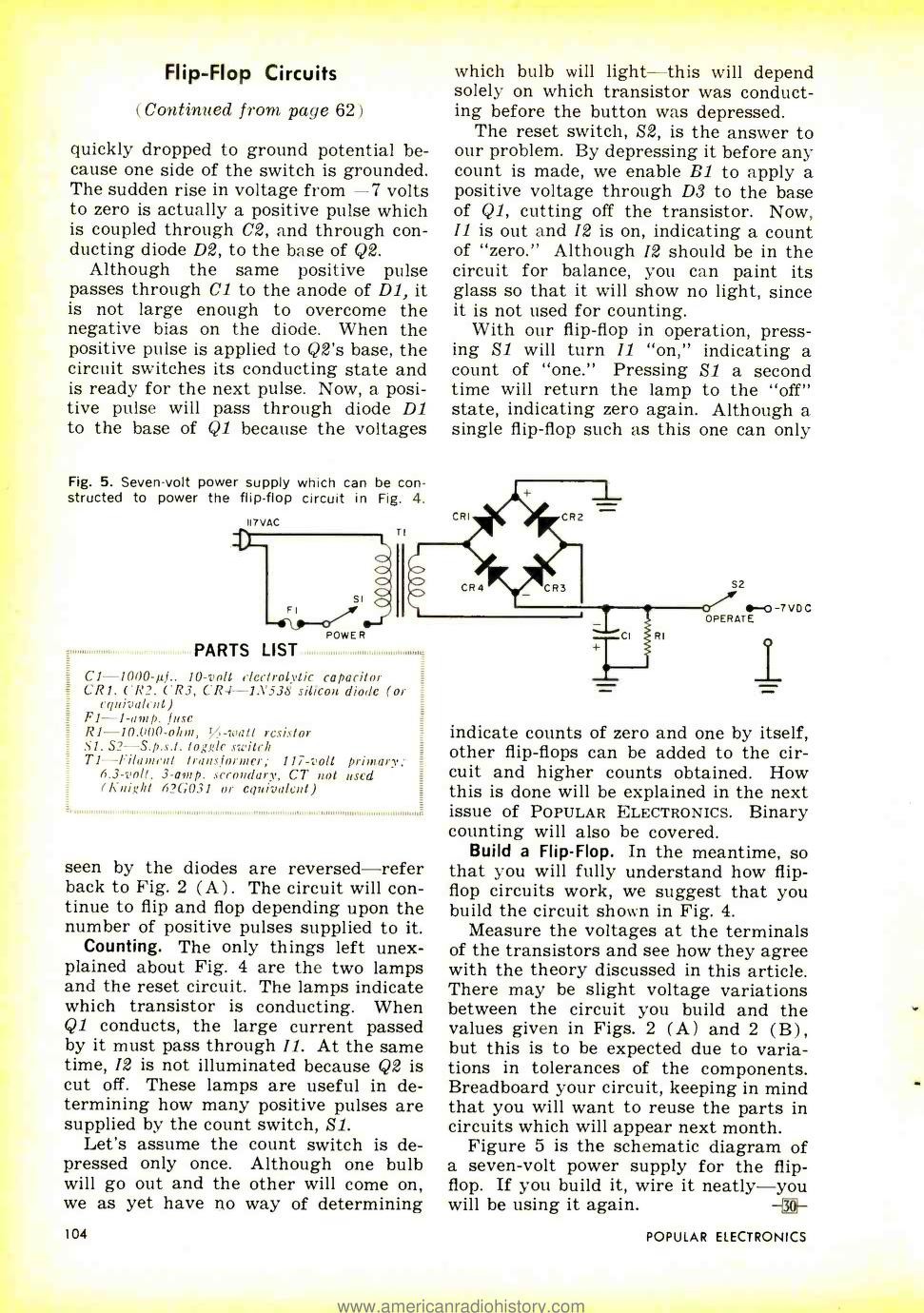 ---
From the experience with the 10TFF and looking at vintage circuits, I realise something about edge-triggered flip-flops with only 2 transistors. In the 10TFF, a temporary value is held as a charge on one transistor's gate. This principle is found in the 2BJT circuits with actual capacitors, which are "protected" from the previous stage by a series resistors.
This resistor is critical for the speed and power consumption. The RC constant must be adapted to the system's speed. That's where the 2BJT circuits reach their limit... For the "slow" parts of the clock, this is not a problem and this will save quite a lot of germanium parts, but there are quite a few diodes and other passive parts.