At the second meeting one of our team showed off an updated ring base, and it is awesome.
It just snaps together without glue, which is great because gluing acrylic is a PITA and the solvent is a neurotoxin.
It's completely stable, won't snap apart as easily (short of the Acrylic actually breaking), and has holes in the base for magnets.
If your holders slide around on the tabletop, put magnets in the base and use a metal surface such as a tower PC case laid on its side.
We've switched to metric wherever possible.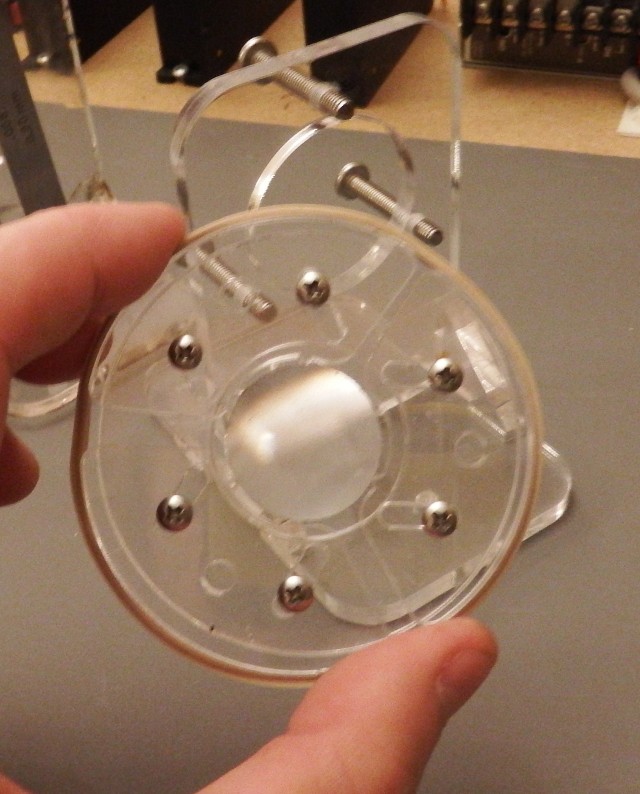 We have an adjustable lens holder ring that can handle any lens (actually, anything round) within a certain range.

It's hard to see on the image, but the ring has spring loaded inserts that grip the lens, with a rubber band on the outside for tension.
The holder on right is actually holding a small lens. It's a bit fiddly, maybe we can improve on the fiddly-ness in a future rev.
We have a different style holder that works for much smaller round objects. No image yet - the team member wanted to make some more improvements.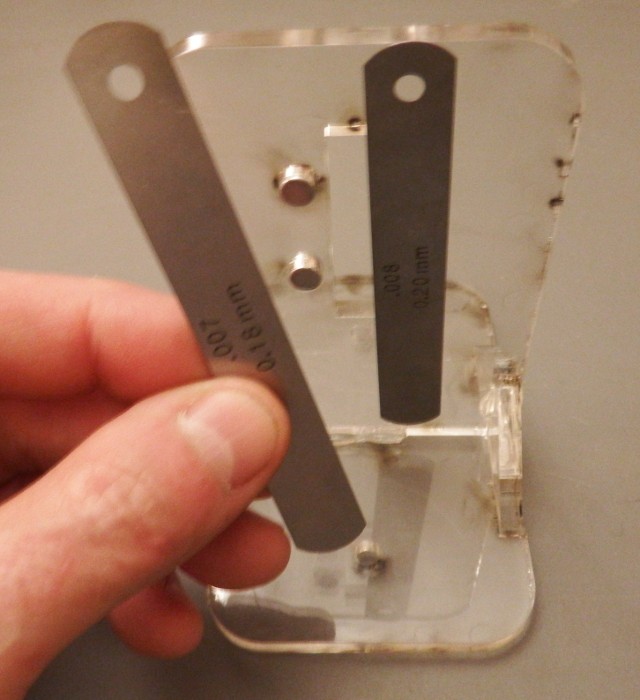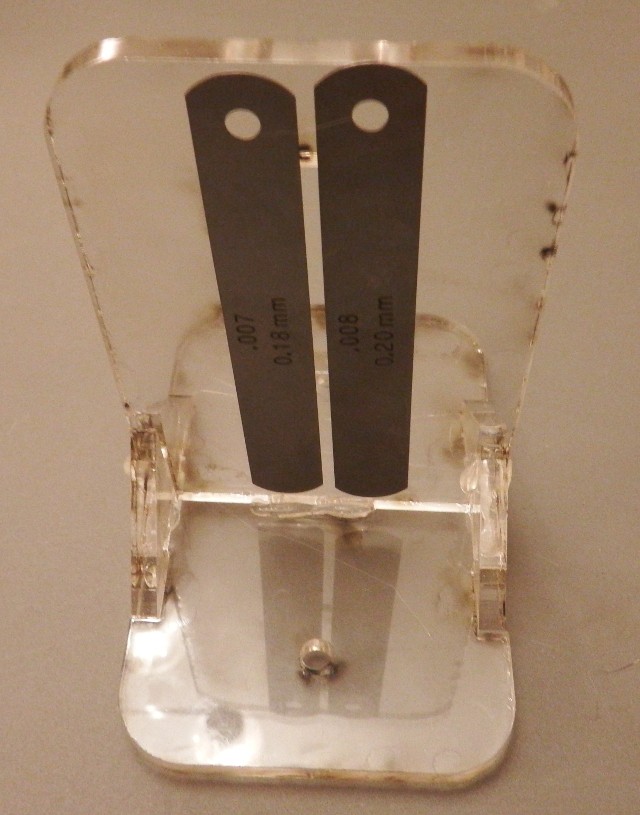 Magnets hold a pair of feeler gauges to make a n optical slit. You can use a third feeler gauge to accurately set the gap between the two blades. Xacto blades or a pair of razor blades will also work.