TL;DR
Finishing the project
Lens folio
Project case
Various rings
I've figured out image and text flow on Hackaday.io!
---
Finishing the project
Of late, interest in the project has flagged at my hackerspace.
Additionally, I think we're at a good stopping point. We have lens storage, a carrying case, a number of holders, and rings for most of the common optical components.
By common agreement, as a team we're going to finish the designs (one or two still need some minor development), fill in all the documentation, and put the project to bed.

I'll then open the GitHub project to other contributors if there's interest. In a month or so.
---
Lens Folio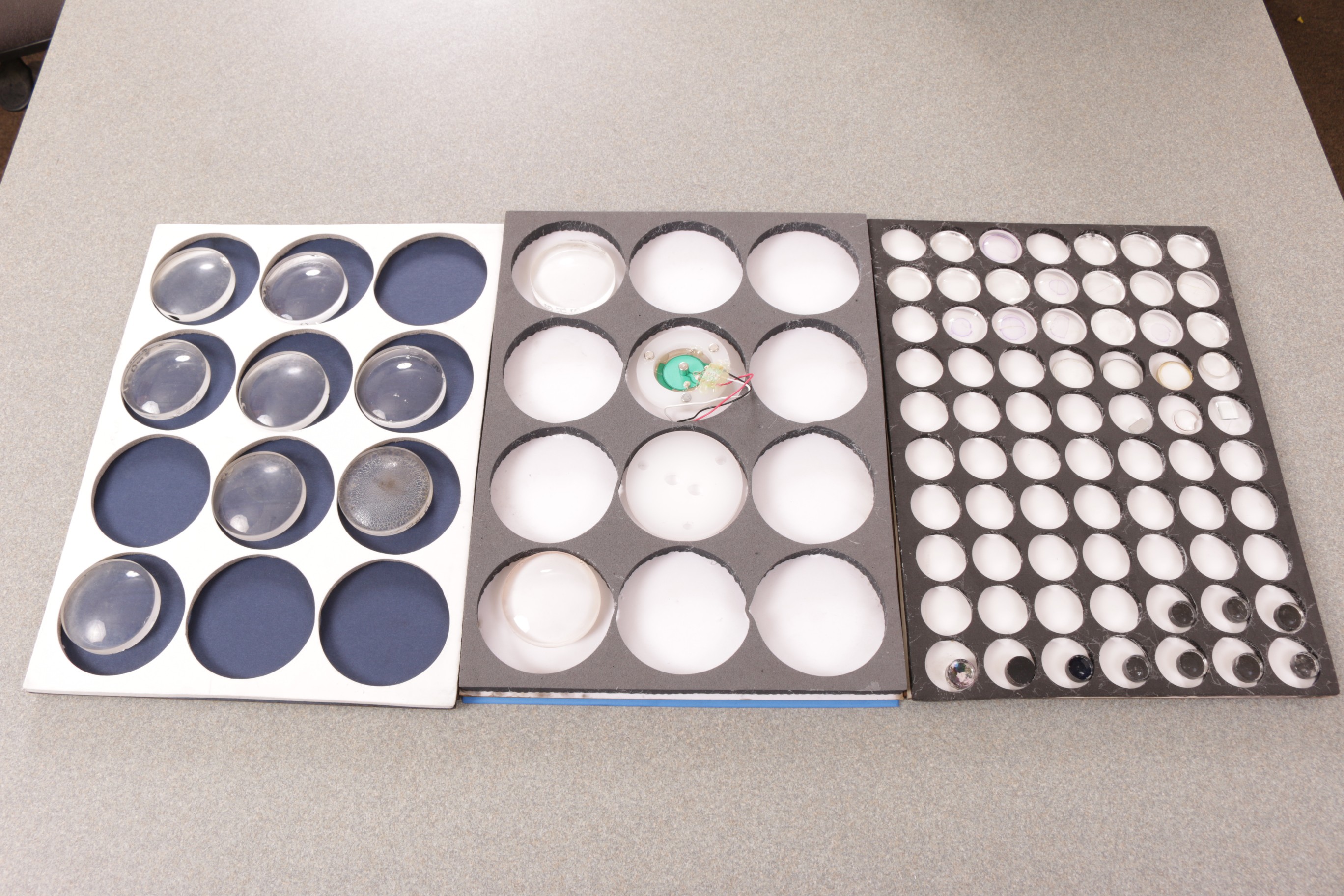 As mentioned in the [updated] project description, I'm drowning in lenses :-)
So I lasercut some foam into well patterns glued onto posterboard backing, making a folio system for lens storage.
You can *really* store a lot of lenses this way.
I've since discovered that when you lay out the foam shelves, it's very easy to grab any component you need - they're all visible and accessible.
---
Project case
I found a Husky brand parts organizer case from Home Depot that's deep enough to store the holders. (Husky 16-1/2 in. 8-Bin Deep Pro Organizer, Black,
Model # 211102)
Then it occurred to me to make a lens folio that fits into half of the box, and with a small adjustment to the "clamp holder" the other side will nest 6 ring holders and 2 clamp holders.
The result looks pretty good, everything is organized and well dressed, and nothing spills or rattles when it's tipped or carried.
---
Various rings
We now have designs for a lot of interesting rings. On the left (below) are holders for a prism and a cuvette, on the right is a holder for a big 100mW laser.
The prism ring can be fixed to the holder to hold the prizm horizontally (like a table, shown) or vertically.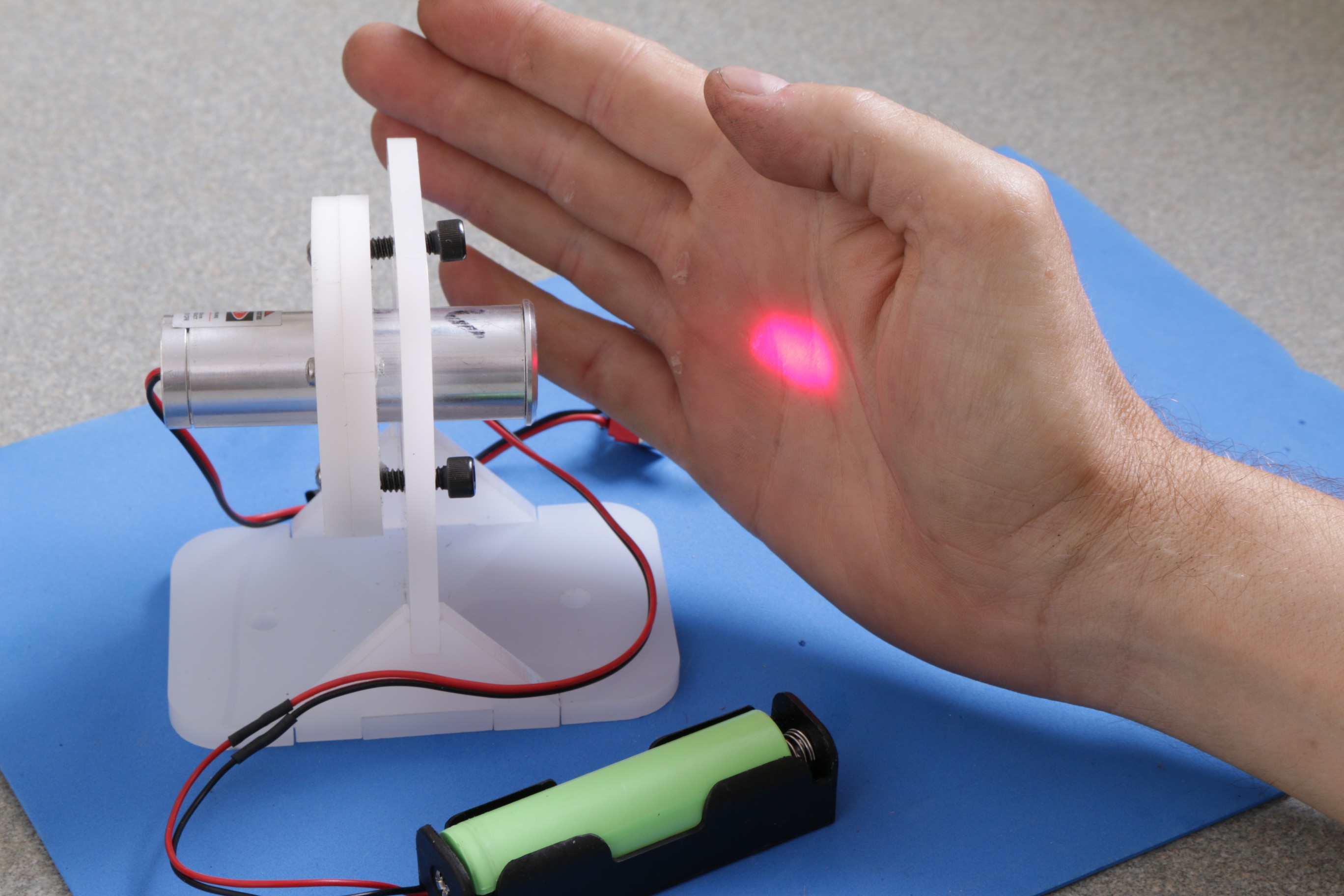 A polarizer ring can hold one or two polarizers (two shown). The angle can be locked into place by tightening the screws.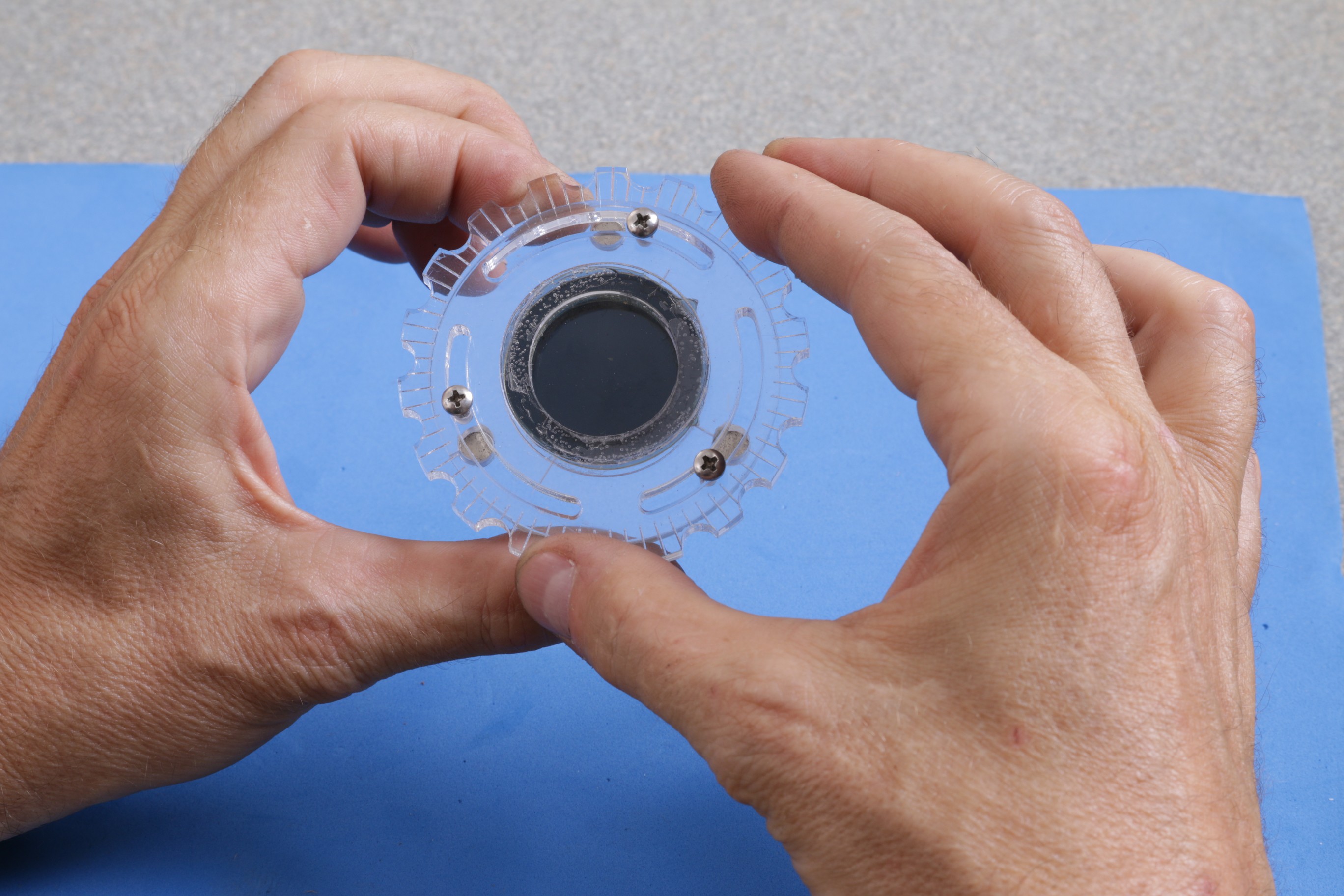 The slit ring has a ratcheting pawl held in place by a spring from a ballpoint pen. With a lasercut brass plate glued to the surface, this lets you select one of several single- or double-slits of various width.



Yes, you can lasercut thin brass.

No, it's not done yet. Still some issues to sort out.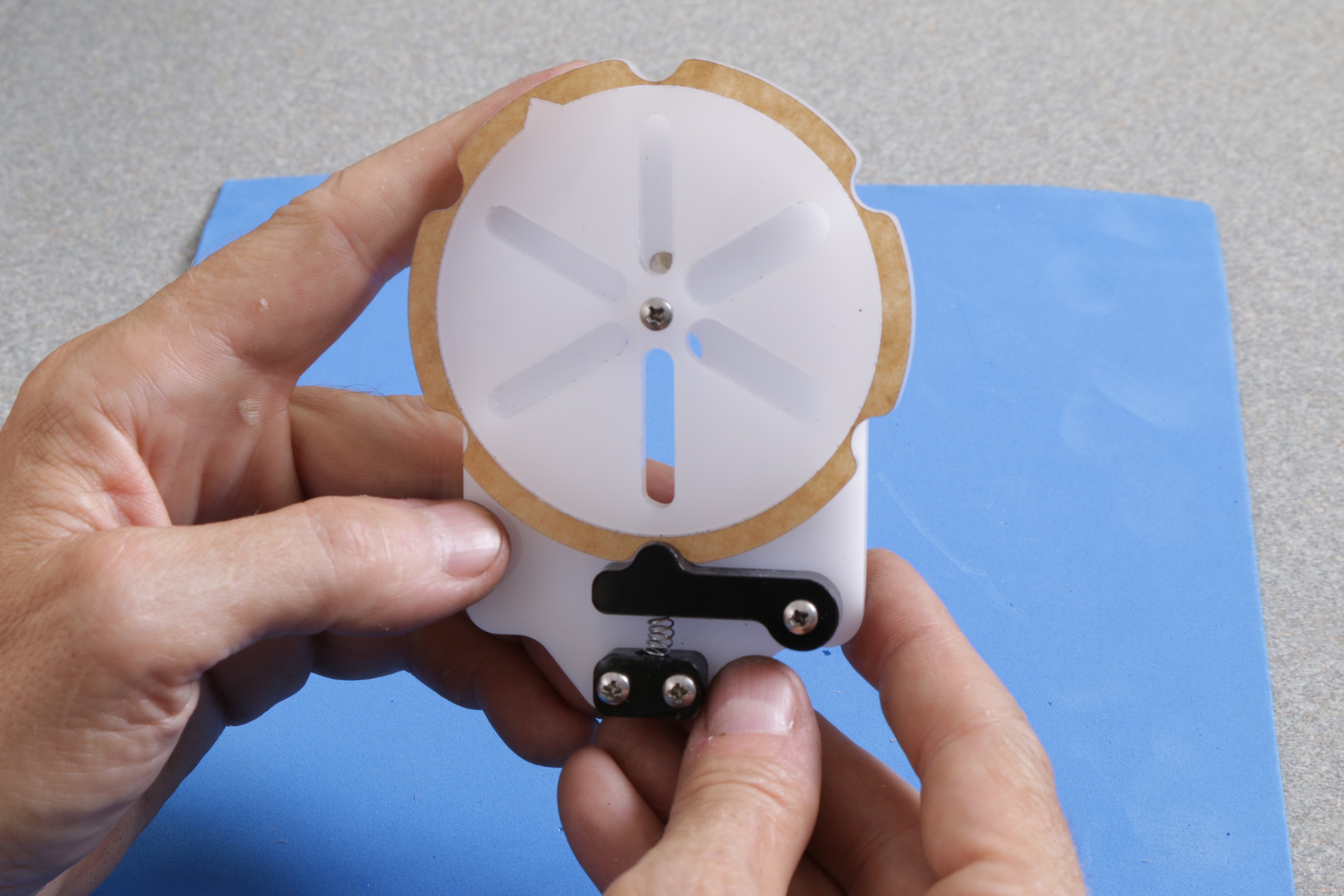 ---
Image and text flow on Hackaday.io!
After much experimentation and trial-and-error, I finally (!) figured out how to get good looking text and image flow on Hackaday.io!
This blog entry and the project description are the first examples of my new formatting method.
It's a bit tedious, but it *does* work!
I'll publish a "how-to" on my "Potpourri" project when I get the time.