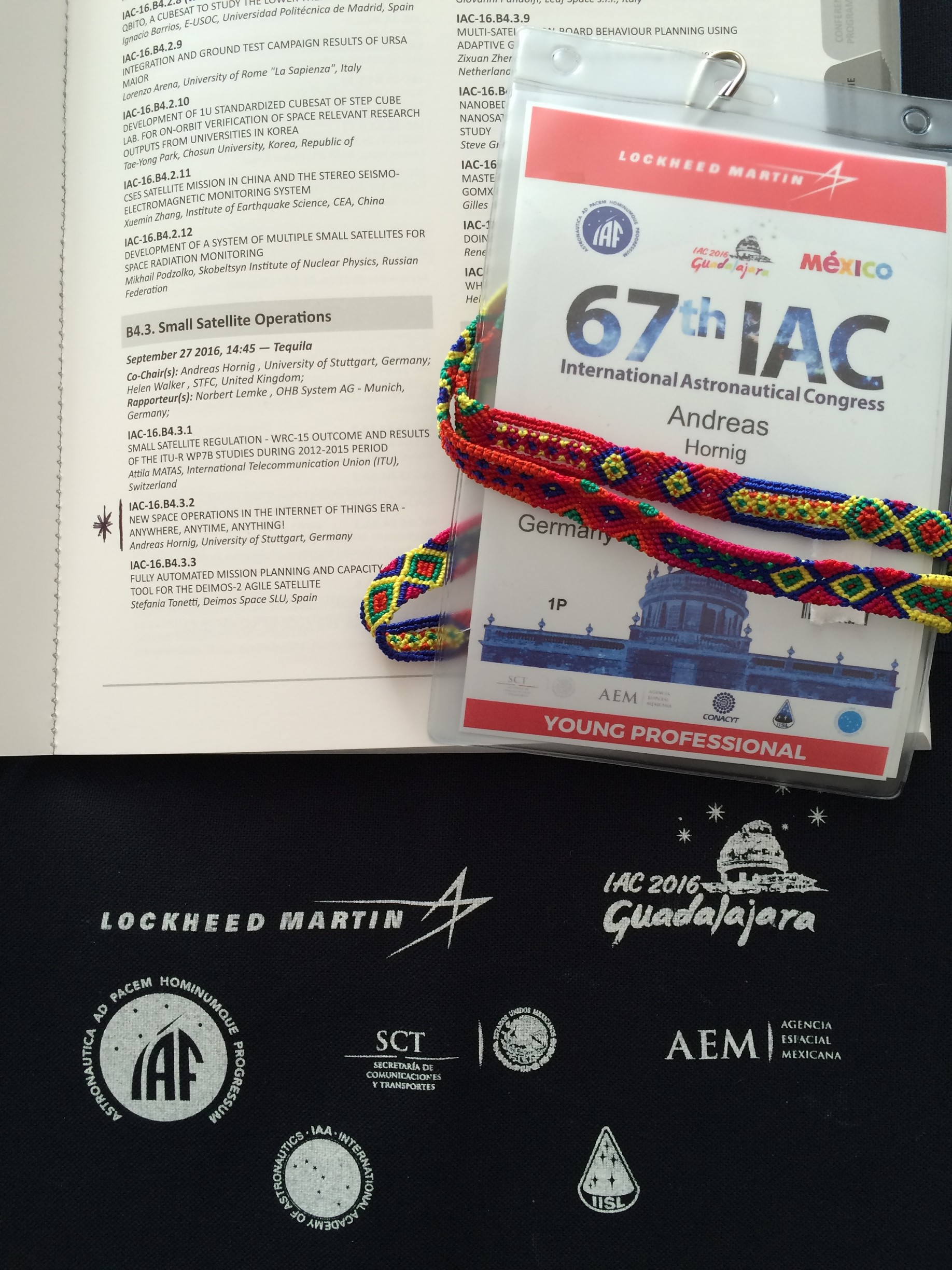 This will be a rather short update, because longer updates needs to wait until after I will have presented the current status of DGSN at the International Astronautical Congress 2016 in Guadalajara. IAC2016 will take place next week and I just got my badge and programme book (yes, book, it is 290 pages heavy).
I will present our paper "New space operations in the internet of things era - anywhere, anytime, anything!" in Small Satellite Operations Session (B4.3) on Tuesday, 2016-09-27 14:45. So feel kindly invited to come if you are around!
I will give another log afterwords and I intend to load the paper and presentationto github (if the IAF allows, or I will rewrite it ;) ). In the meantime you can get some impressions about IAC, the SpaceGenerationCongress and how awesome the city of Guadalaraja is on my twitter @andreashornig.

As a huge Mars fan, my personal highlight will be SpaceX's Elon Musk's plenary about his plans for "Making Humans a Multiplanetary Species". They will also stream it live in case you will miss it.

IAC will start tomorrow, but today I met Ant-Man so I will look for the Pym Tec booth to check for their space progamme and I felt a touch of magic...
Really excited!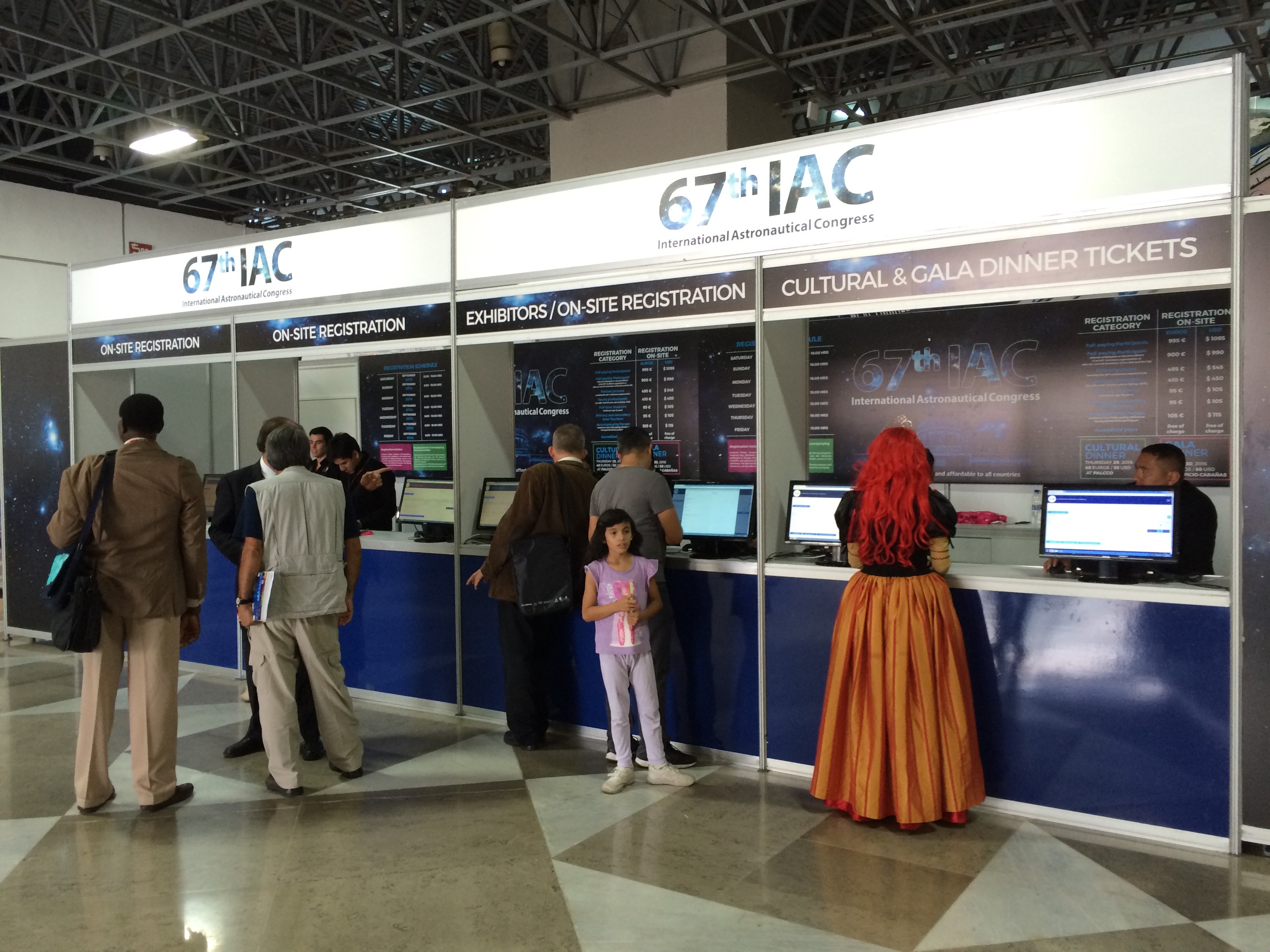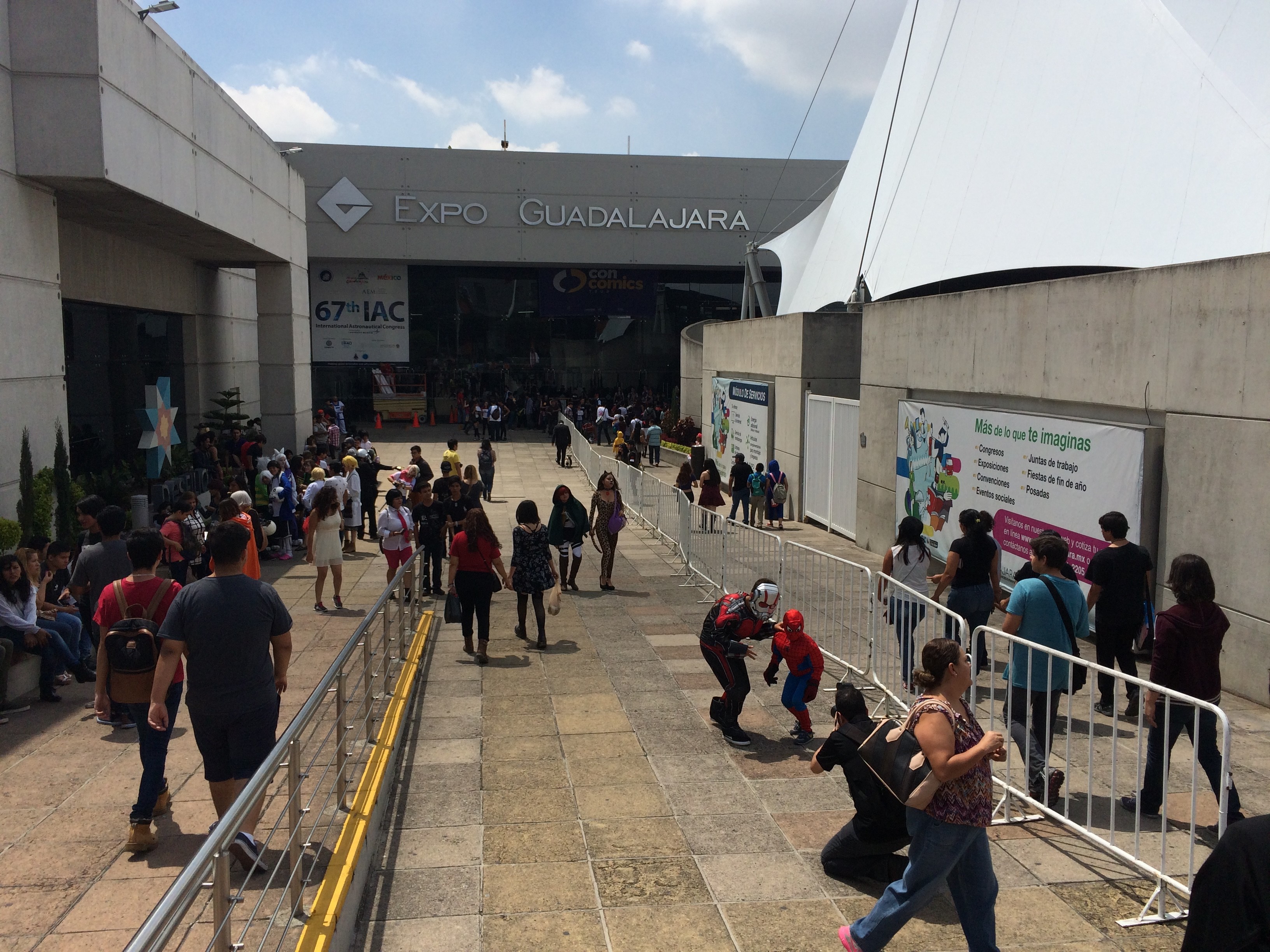 PS: there is Con Comics today at the expo, too. I hope their guests will be also there tomorrow! So cool! :)