Alright, so, those last two logs might've been just a wee bit overthought. Here's the new setup: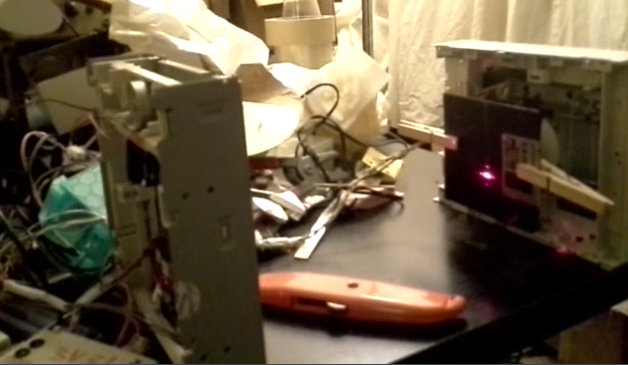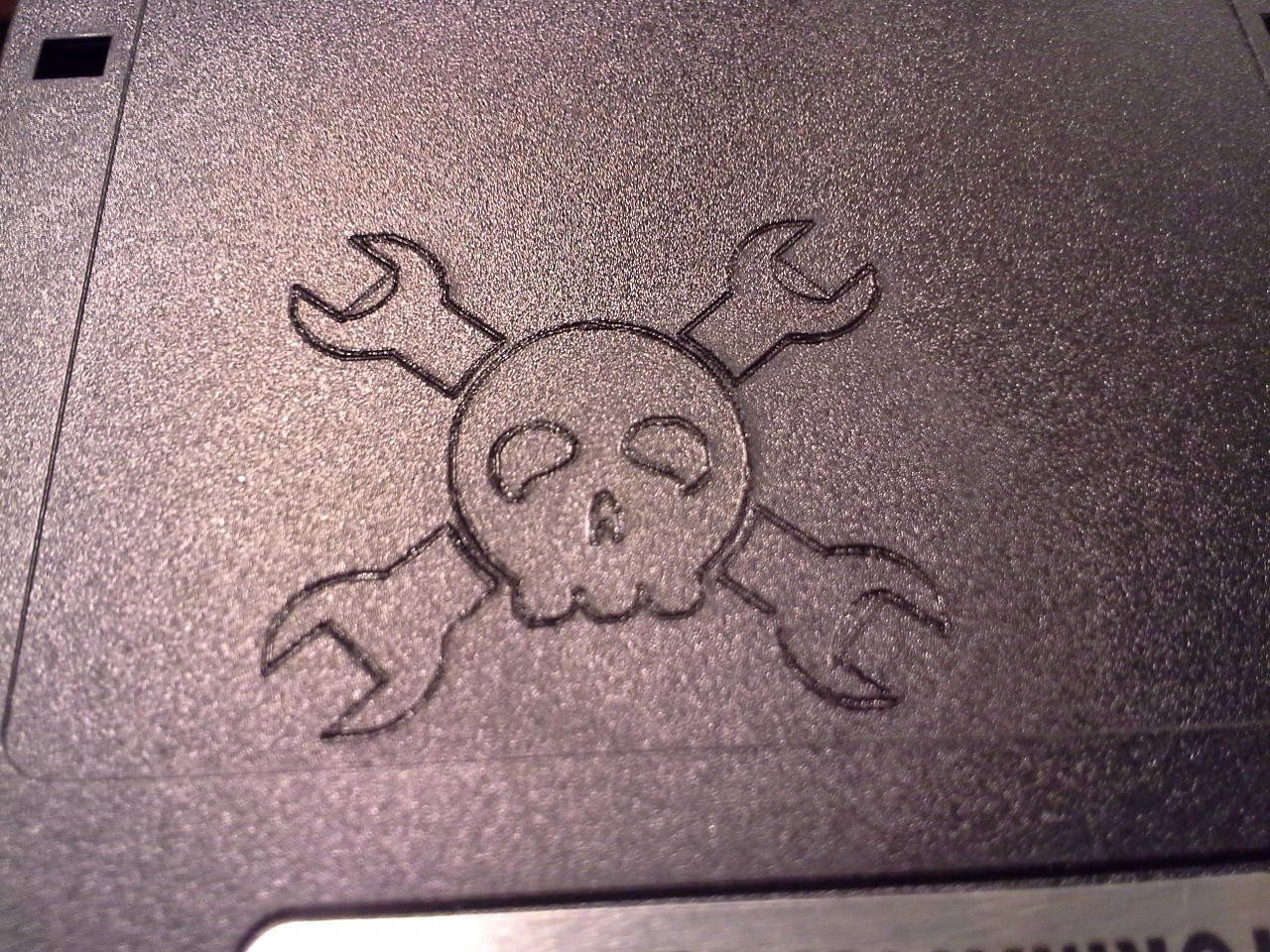 I dunno how I didn't see it before, DVD drives come in nice boxes with darn-near perfectly-square sides. Gravity can be your friend, too! Remove that focusing-lens altogether, and the focal-length is darn-near perfect.
Also: weeks of hard work, and grbl 0.9j now runs on PIC32, and more, including: it has been abstracted for porting to other architectures with relative ease, and now can directly-drive H-bridge inputs (rather'n step/dir) with single-stepping or PWM-micro-stepping.
With 16x microstepping, the HaD logo takes just about 1 minute to etch.
Next steps: design a mini PCB, laser-toner, etch!