So, after much waiting, the metal sheet got bent. At least, the service was cheap enough to compensate the wait.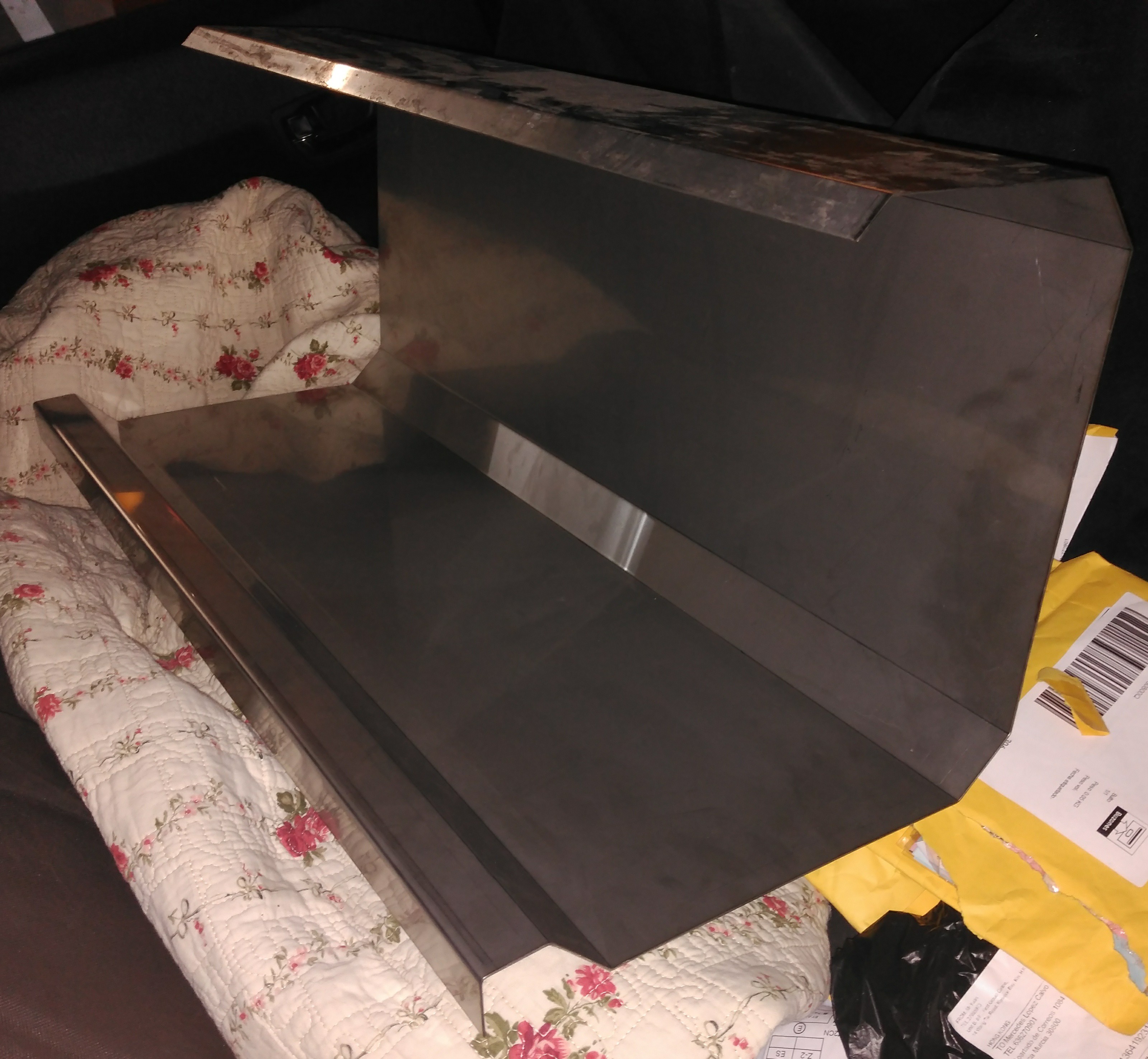 Once I got home, I could not resist to put it on the table and see how it looked.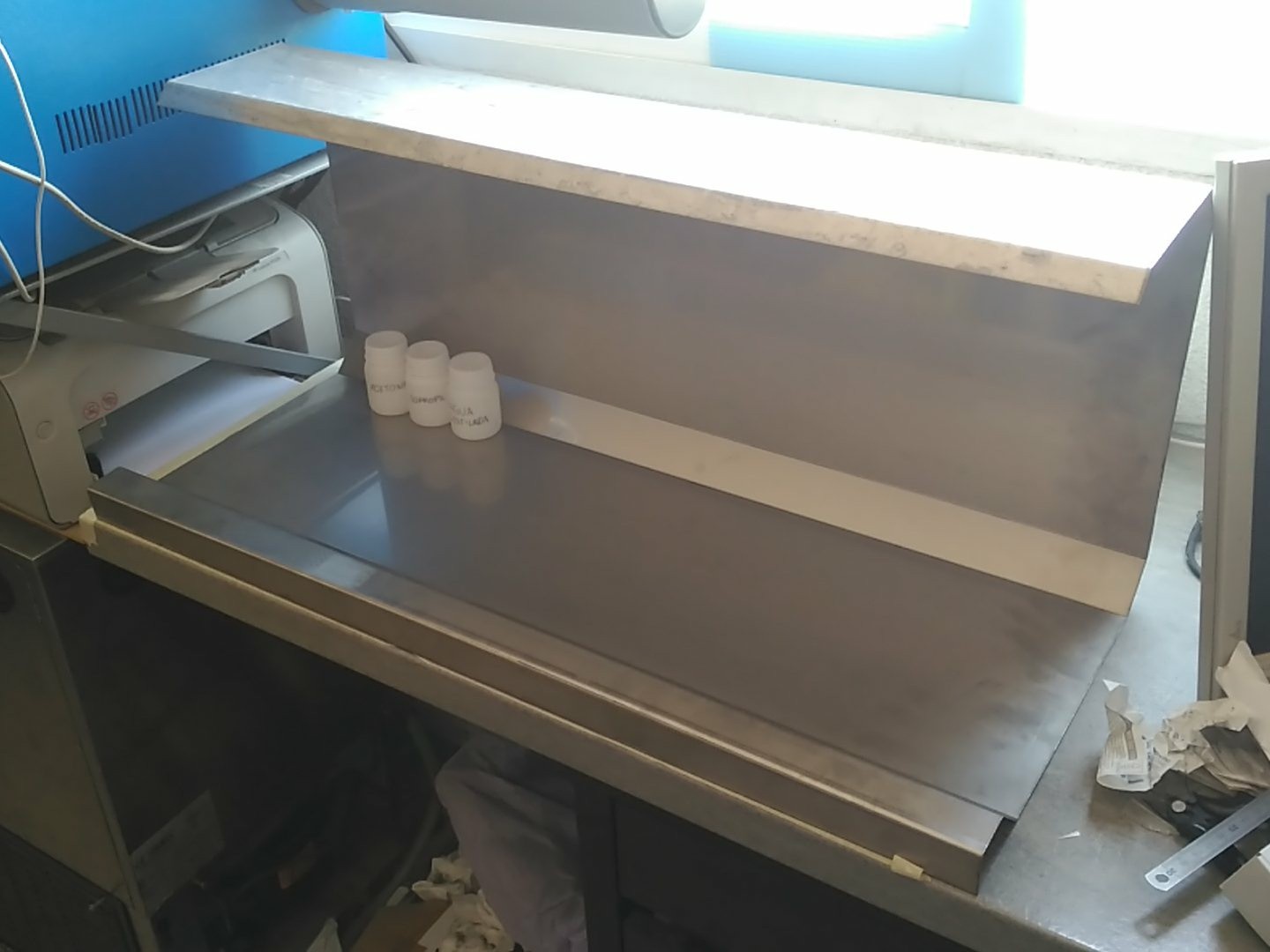 I was very satisfied, so the sideplates where traced:
And cut: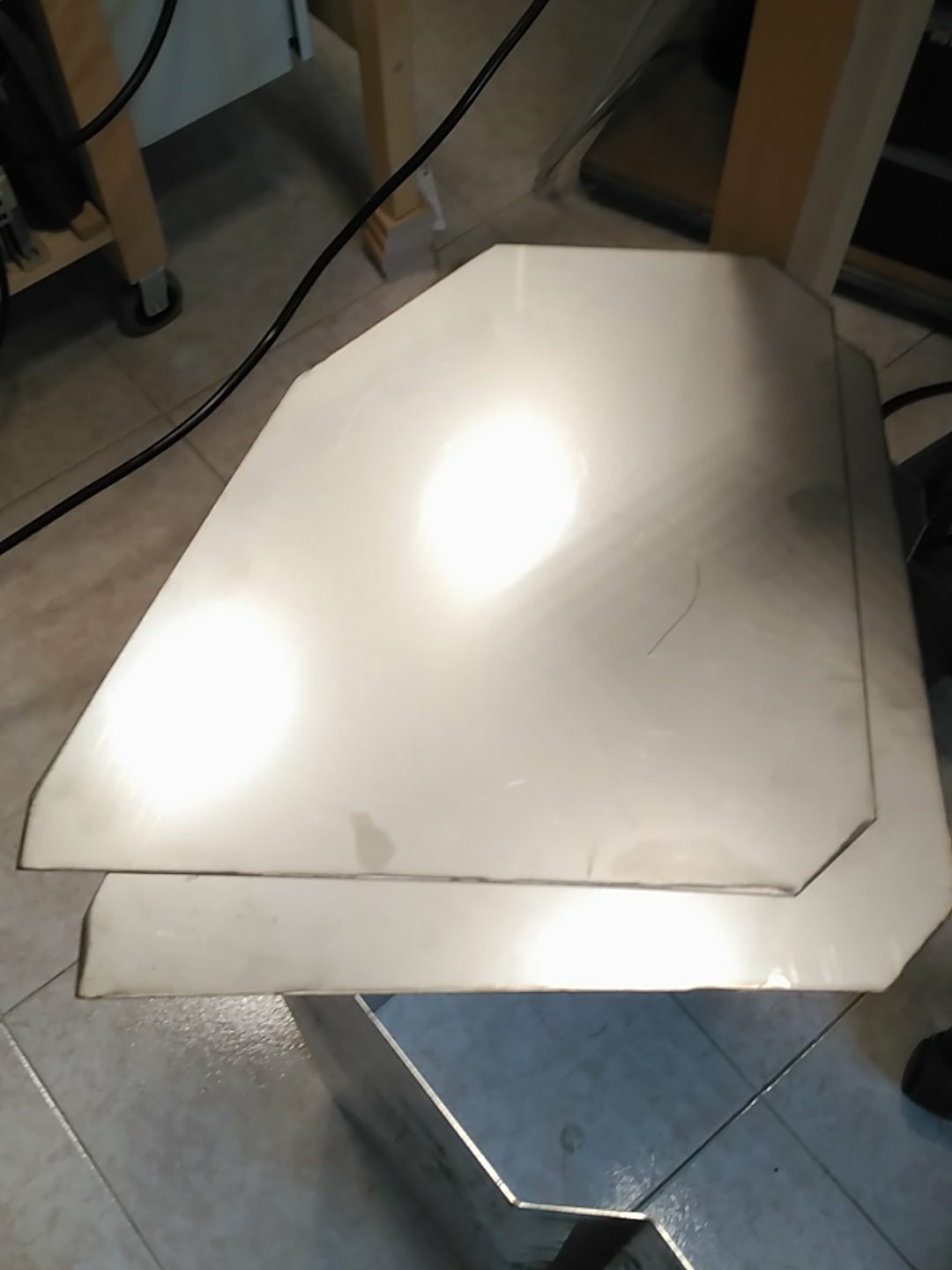 Some tack-welding later for fitting: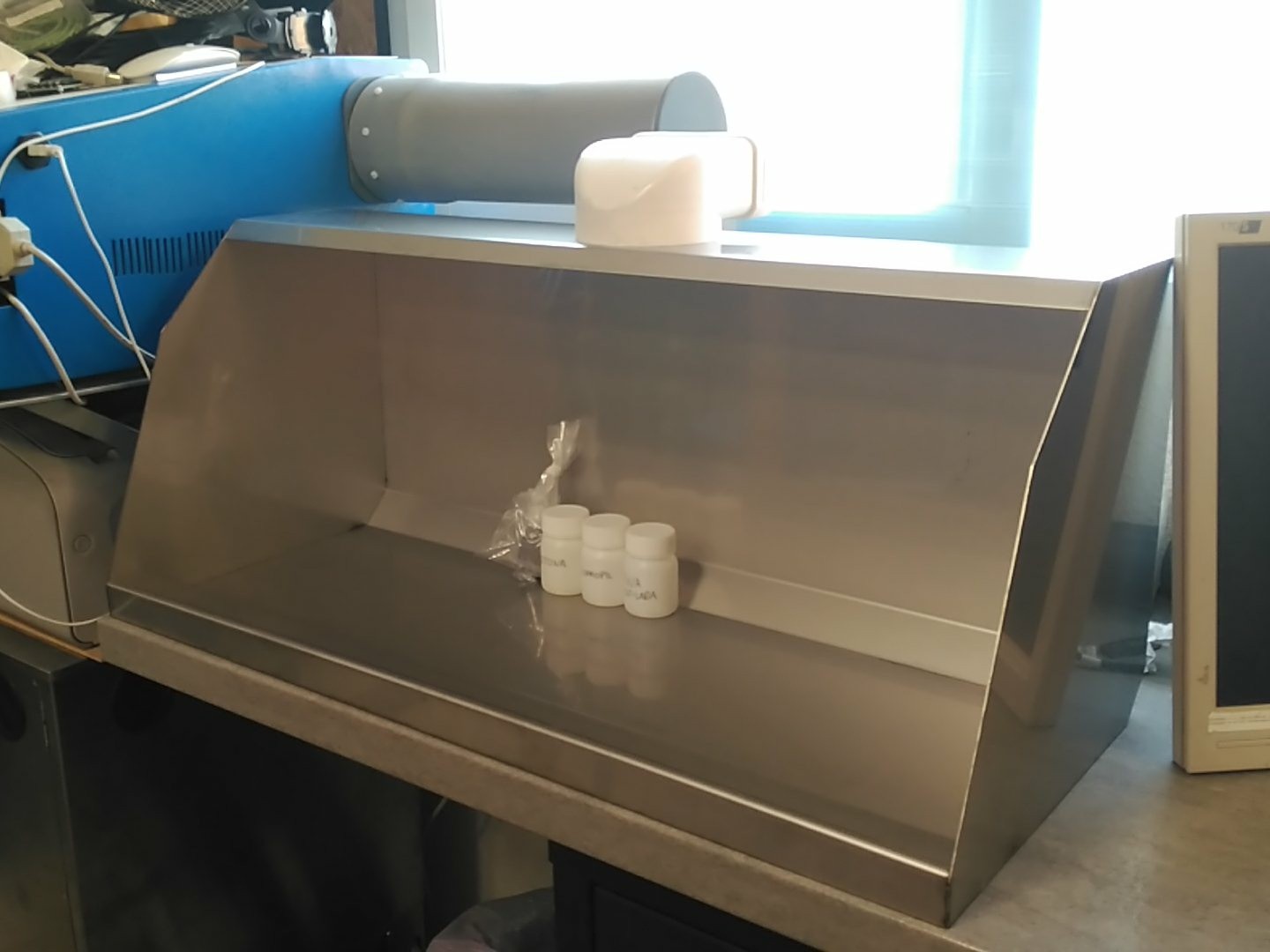 It looks damn gorgeous!
The armrest also works as small-spill contention: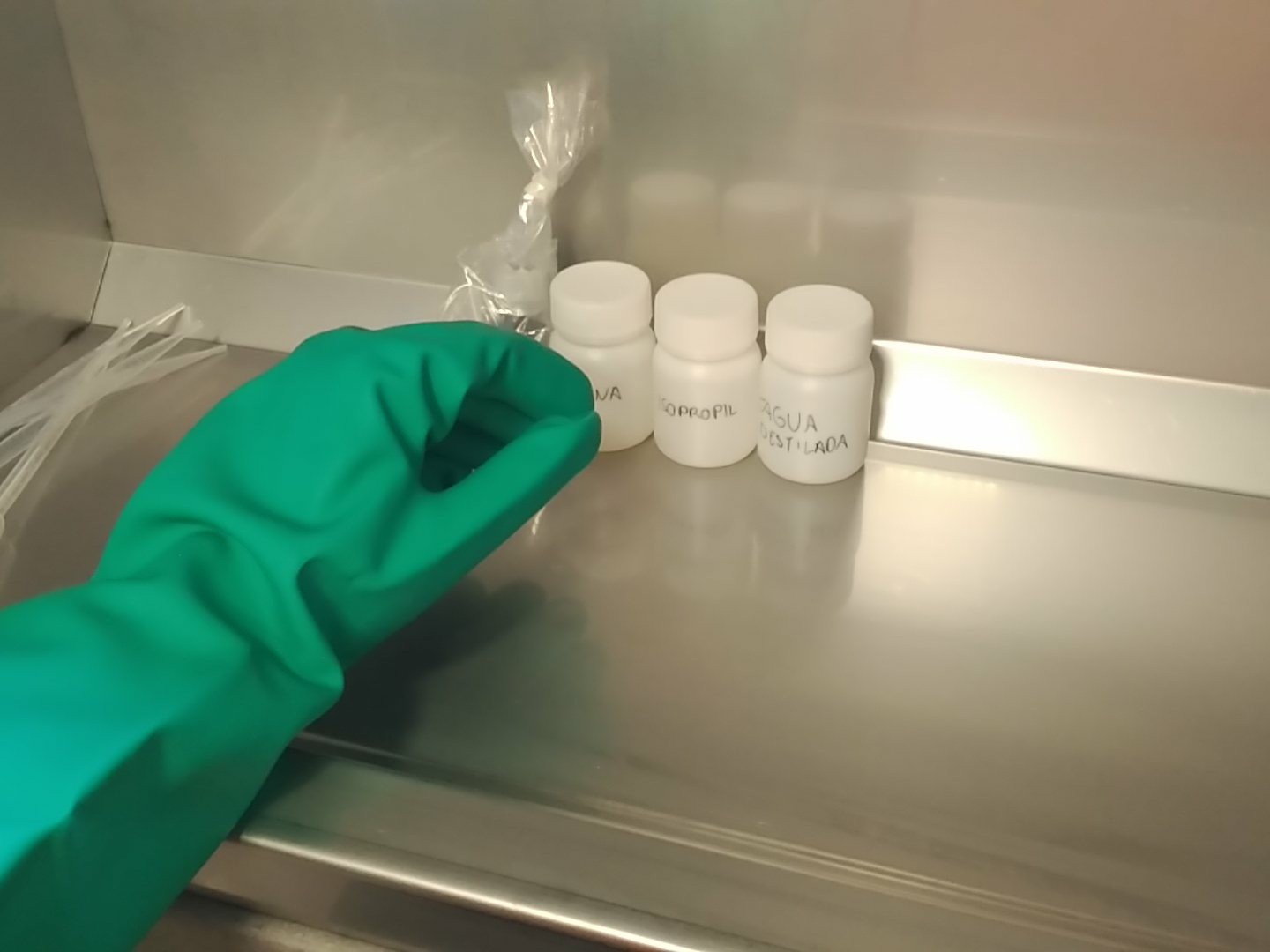 Just missing the sidewelds, extraction circuit and the front acrylic shield, but I almost can't wait to start working with it!! ^^