After changing Balambér's system I also made the new version of this project. The new version of this clock works with NodeMcu ESP8266 V3 WIFI Internet Development Board.
The Raspberry Pi worked well, but I prefer this smaller, more stable Arduino compatible wifi module. So the new hardware asks for new software. (I already know that I can use Python with NodeMCU, but I have no idea how. I need to make some research.)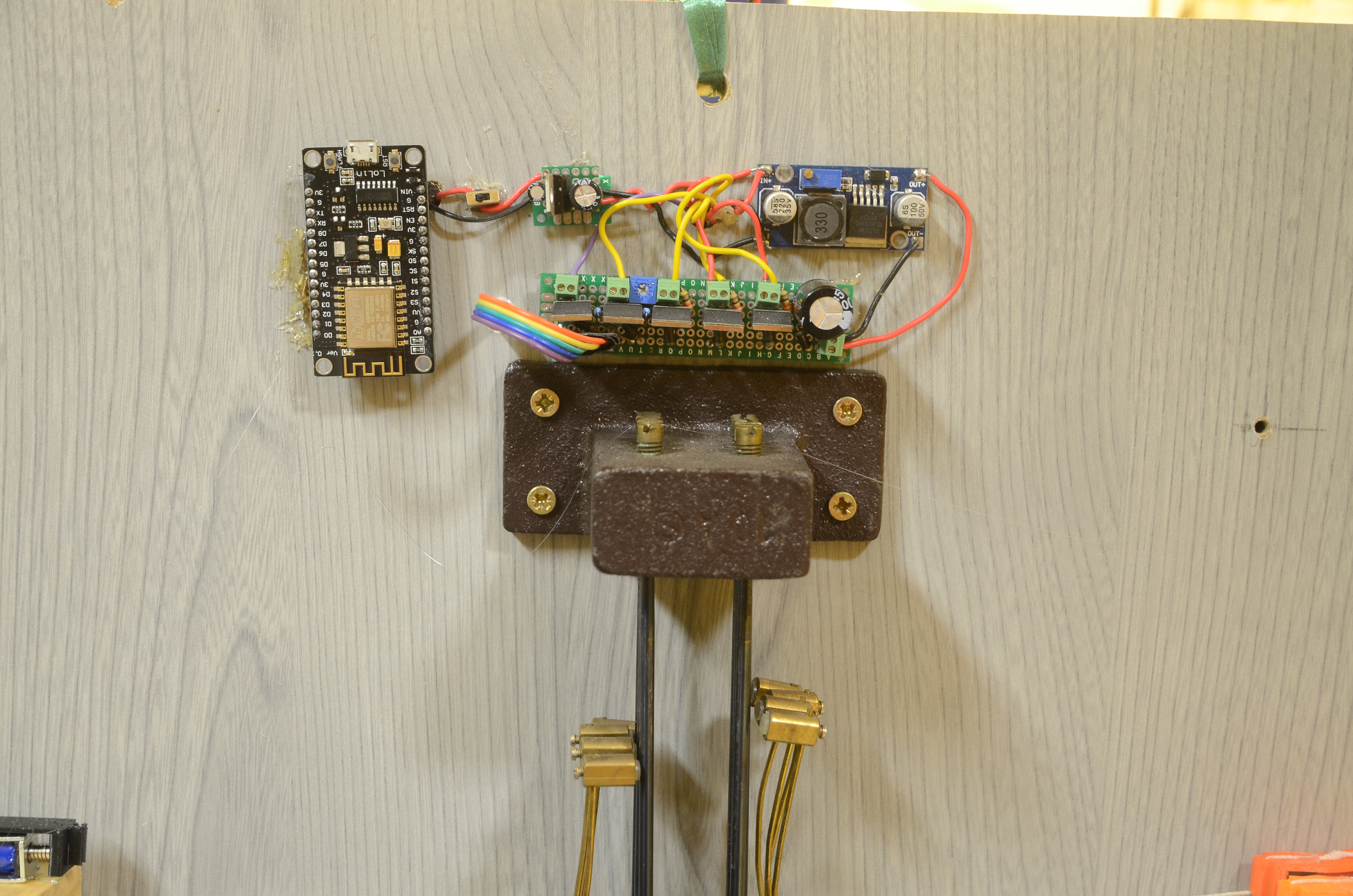 Hardware
The circuit remained the same. But the five pins of the five MOSFET's has to be connected to the nodeMCU's following pins: D1, D2, D5, D6, D7. (We cannot use the following pins: D0 = USER ,D3 = FLASH, D4 = TXD1 . If we use them we cannot reset and/or update firmware without disconnecting the NodeMCU from the circuit.)
Software
The new software is written in the Arduino IDE.
You can find the code here
.
The serial_test code helps to debug the project. You can send command through the serial port. Like: "B1 T0.05" = Hit the FIRST Bell/Rod with 50 ms. The value of T is important, because adjusting that number you can make the hammer hits sound equally.
The webCmd is an ugly-written small library. That helps to build the mini-website for the project. (The serial_test does not need this library.)
The main file is the Audible_notifications_by_a_Grandfather_s_clock . Be aware of the 7th line where you can adjust the hit-time of the rods (BigBen, 1, 2, 3, 4).
This software is in a very early stage. It cannot play melodies. Yet. I will work on it.