Do you know that little voice that says "hey it's a cool bargain, don't miss it, you WILL need this junk one day, I am sure !"
That was almost 13 years ago and I came across bargained ISA NE2000 cards. I had read somewhere that someone had hooked such a board to a PIC16F877 and written a network stack...
---
Fast forward to 2016: I use Wiznet chips, FPGA and the YASEP has been emulated and simulated. But I need BNC connectors and Ts. Wait, I don't need to go outside to the last electronics parts shop of Paris. I can desolder them from those boards :-D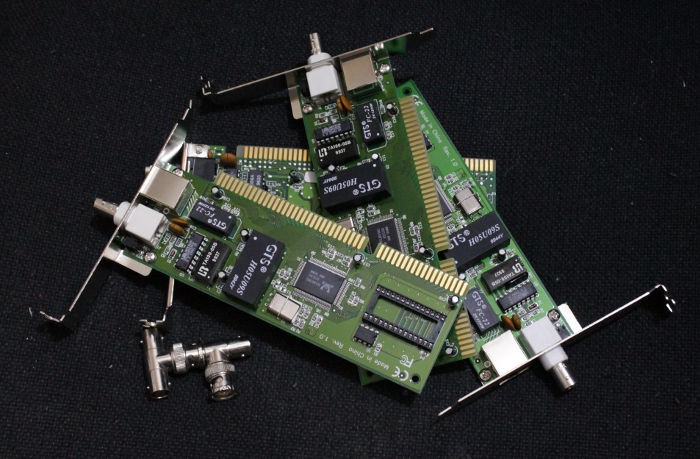 The T were provided but I must have taken them all from the boxes, as I found a couple in the scope probes' box. Well, 2 will be enough for a prototype.