WHY am I so stupid ?
I desoldered the BNC connector from two ISA boards and then, the obvious finally trickled into my conscience...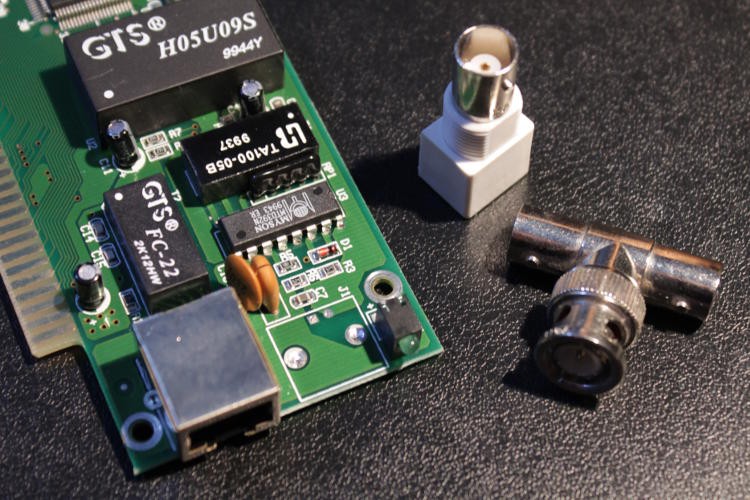 The T doesn't have the expected gender, this is double female and I need double male !

I can't find T with 2 male connectors. So there are 2 solutions : solder directly on the T's shielding, or get male BNC sockets for PCB.
Right now, I'm choosing 1) while waiting for the order of 2) to be delivered...