As winter and the deadline for the first challenge are coming, it is time to state how advanced we are today (2016-07-19). Moreover it's been a while since we haven't post something about our advances its because... we're trying to progress !
2016-07-19
Technically
We've installed Ehtereum node on independant Raspberry Pi II and III and made them communicate with a local ethereum blockchain
We've made some basic transaction on the local blockchain between the Raspberry PI
We've code a energy "smart contract" that has not been tester yet
We've finished soldering on the CiizenWatt PCB, unfortunaltely it doesnt't work yet (we've got some trouble with it... we'll explain later in antoher log)
Functionnally
We are looking for experimental territories to test in real conditions
We've found another playground remotely from Lyon at the @Louis Villard parents' house engaged in a transition process
We still don't understand why our CitizenWatt are not working
Open Energy Monitor is functional but suffers from weak sensitivity and consistance in consumption data.
The related documentation :
Lot of work has been lead by @Sam @Louis Villard and @Paul Fl on soft and hardware.
Extensive work has been lead by @Nicolas Loubet @Rieul Techer @Aude Omn and @xavier on the ecosystem and community building around te DAISEE project.
Carry on following the feed... more logs to come.
2016-04-25

Technically

We can measure and log current thanks to the current clamp
We installed the Ethereum client on a Raspberry Pi
We can perform some basic smartcontracts
Functionally
We have the building that will serve as playground for the project (La M[y]ne, the physical space hosting la Paillasse Saône, eco hacklab in Lyon, France)
We are in the process of building 5 pairs of Citizen-Watt + Raspberry Pi
We will use a Citizen Watt board to measure and tokenize the energy production and consummation : this is basically a current clamp connected to an home made customized Arduino (ATMega368 based PCB).
On a Raspberry Pi, we will manage the blockchain capabilities (via Ethereum), the smart contract between actors, allowing a smart and decentralized governance.
Planning of the project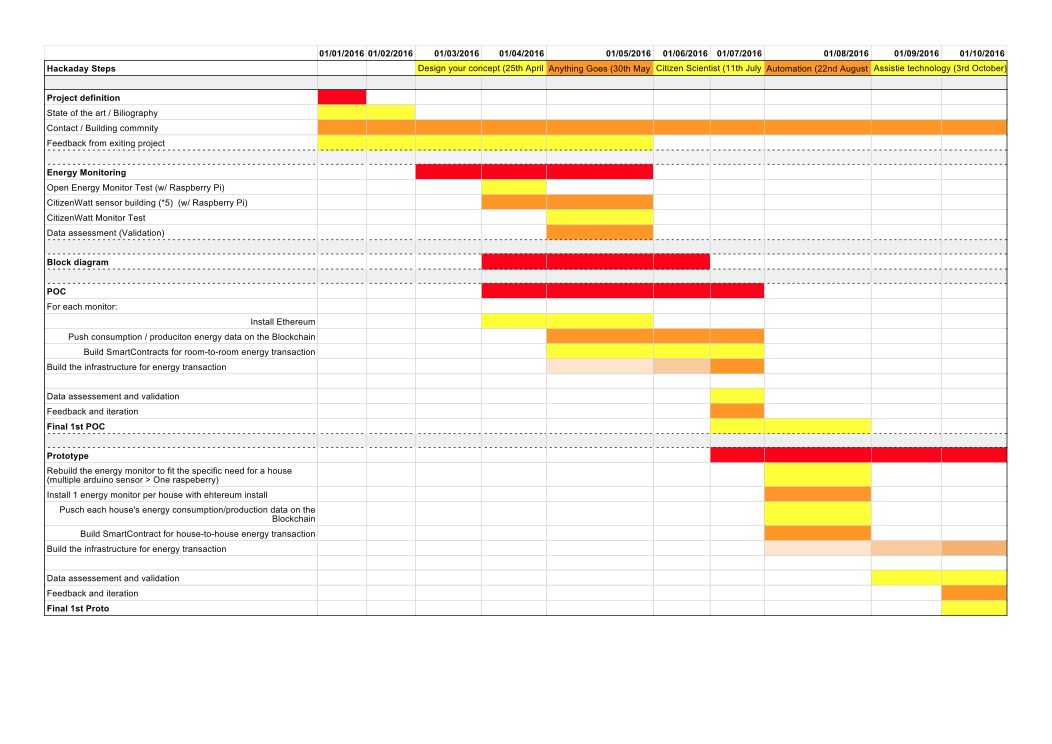 Step 1
We use each room of a house to act as various actors in a simulated energy market.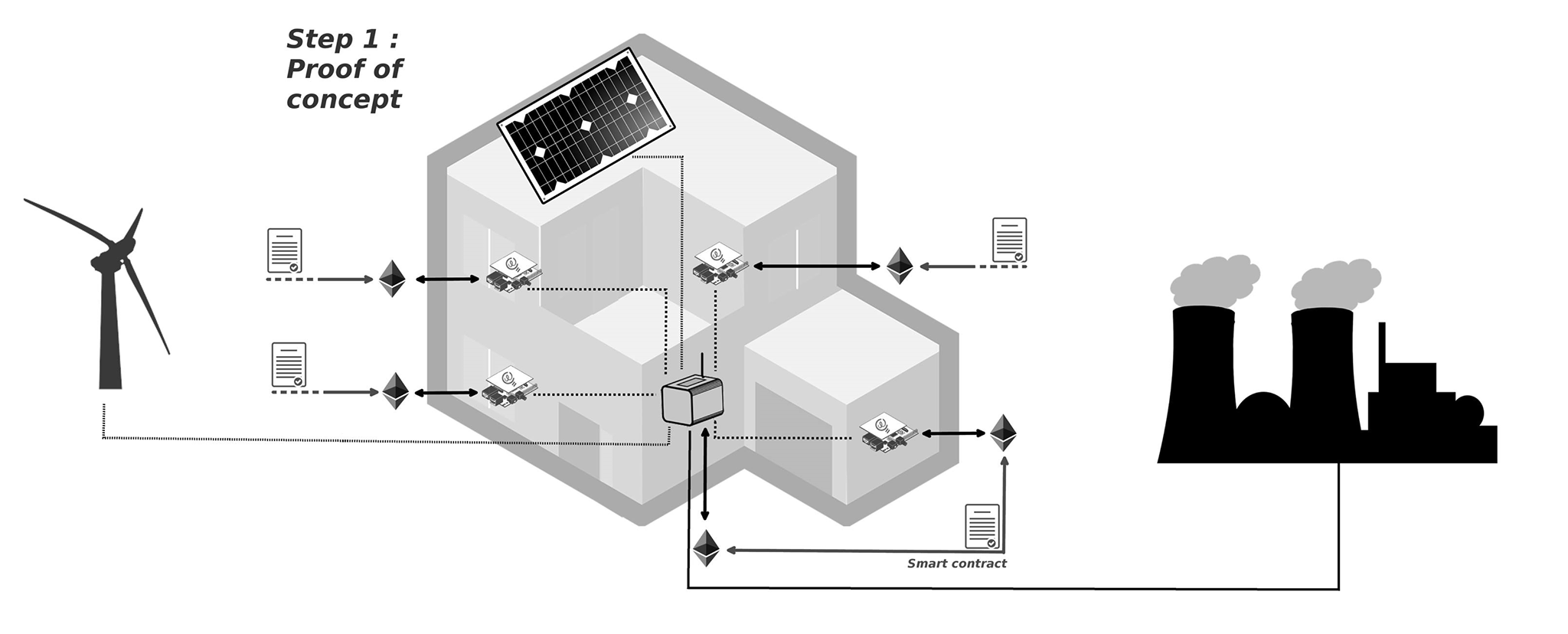 Step 2
We scale up the POC to a few houses to create a real small energy market, some actors producing energy, some other consuming, and some actors doing both.