Interested in KBox?
I am making a small number of KBox for interested boat-hackers. You can order yours on the tindie store. Supply is limited, put yourself on the "I want one" list to help me re-order the right number!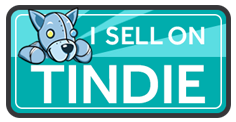 KBox features

We are still working hard on the software but we anticipate that the first and most useful use-cases will be:
Relay GPS and AIS information to your mobile devices (for example, an iPad running iNavX).
Monitor your energy and display voltages and currents on your existing NMEA2000 equipment
Record your boat position, and all its parameters (speed over ground, speed over water, heeling angle, apparent and true wind, etc) to an SDCard to replay the race at a later point.
However, because KBox is open-source, you can do a lot more things with it:
Use KBox as a basic NMEA2000 to USB or Network gateway (for example, for SignalK development)
Build an open-source autopilot and use KBox hardware as the main sensor and computer (we have extension ports to connect to the actuator)
etc ...
KBox firmware overview
KBox is based on the Teensy 3.2 architecture and is compatible with the Arduino development environment. The WiFi module is an ESP8266-13 and is also programmed with an Arduino compatible SDK.
This project contains the source code for the firmware running on the host micro-controller (teensy-like Cortex M4 micro-controller) and the firmware running on the WiFi module.
Join the mailing list!
Please join the KBox-Discussion mailing list! This is the best place to ask questions and discuss KBox.