Now we can try to use it as phototransistor as per this soviet book from my childhood (1st schematics):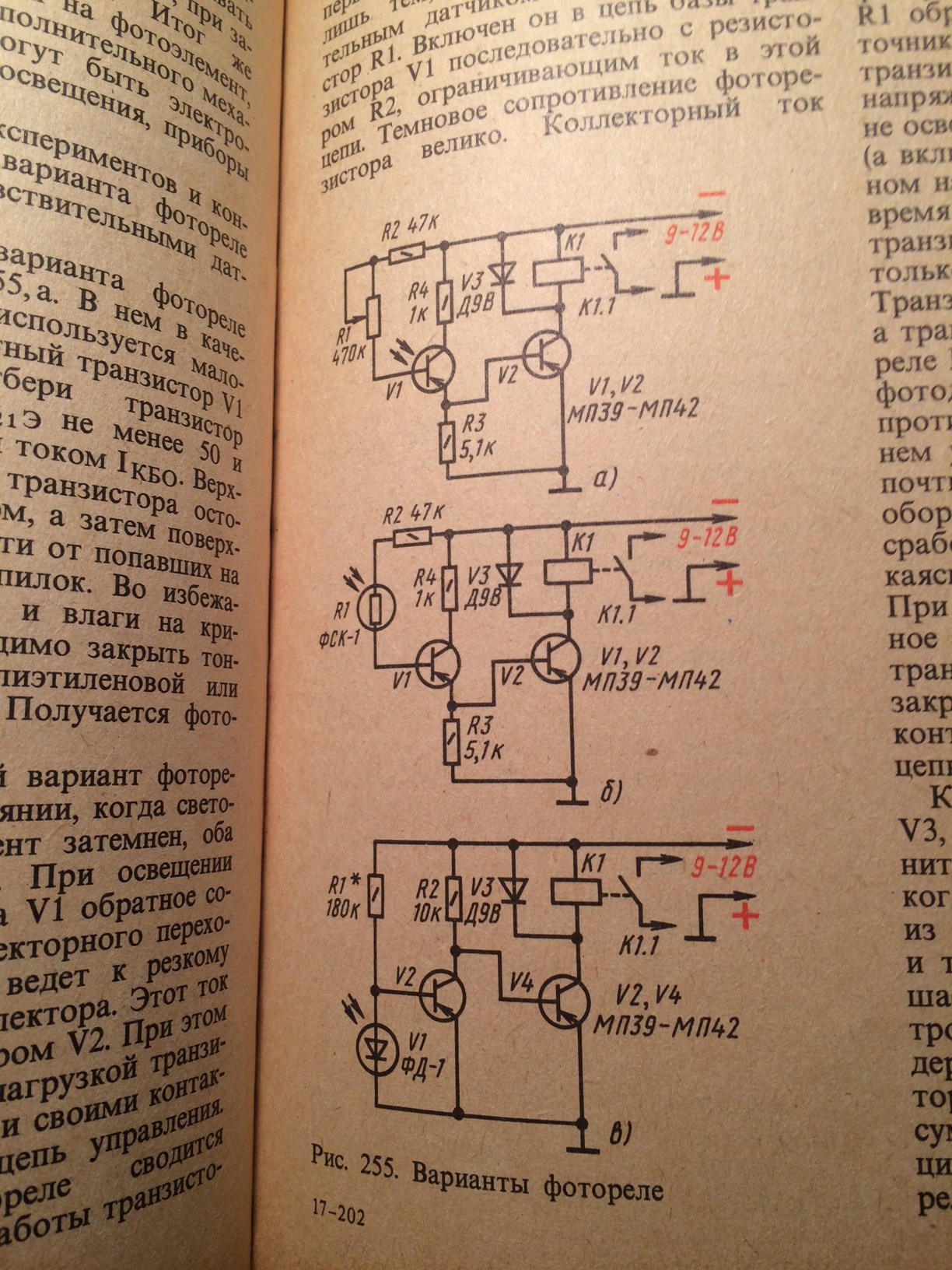 I took МП25А (MP25A) and built 1st stage of that circuit on the breadboard:
R1 and R2 were represented by single resistor 1M (and instead of R3 it was series of 2K resistors, because I didn't have 5.1K right away). Voltmeter showed slightly under 1V between emitter and ground (which should be positive for P-N-P transistors) in the dark and above 2V on the bright light.
---
Better transistors like МР42А (MP42A) could be used as solar cell to generate voltage directly!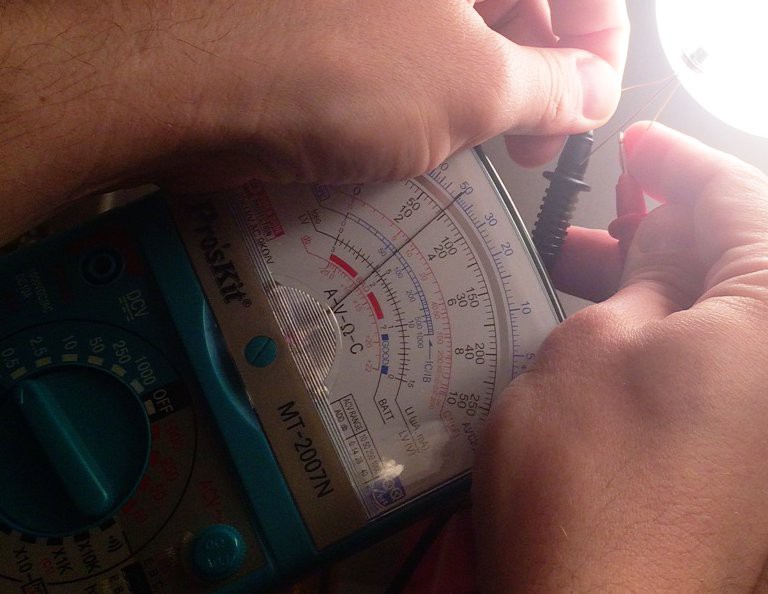 Here you can see 0.15V between base (negative) and collector (similar results fro emitter).
P.S. I also remembered this trick from childhood - article about solar panel from transistors was published by one soviet magazine for kids in early 80s: