It's a friggin' Miracle, seriously.
I can't express enough gratitude to my new friend, who so patiently lured her into a live-trap, and his wife who both took such great care of her that she seems completely unscathed, if not as though she'd been at a spa for the past two months.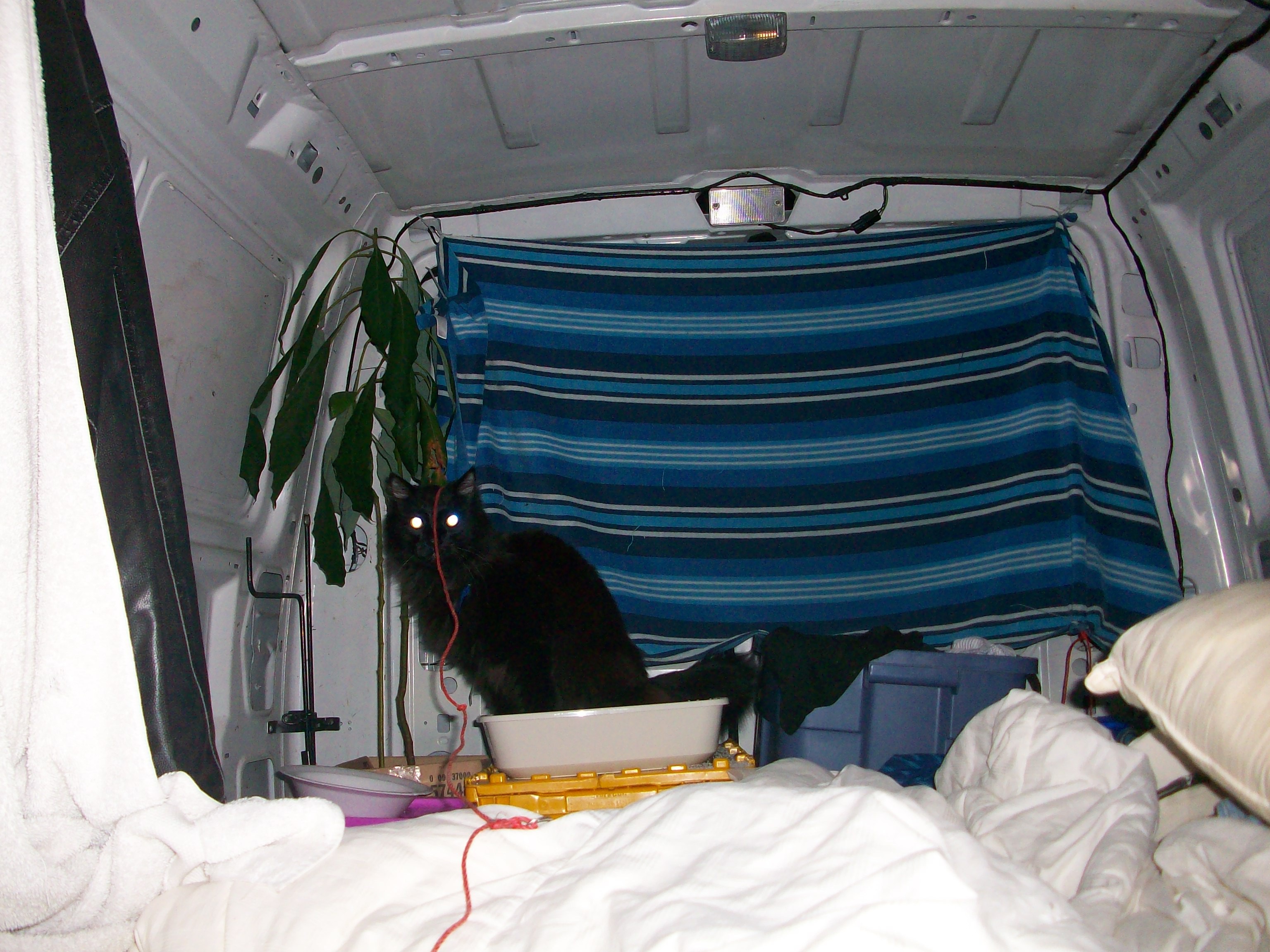 She doesn't seem to mind the harness/leash... maybe even gets some comfort from it in this weird-to-us new lifestyle. But doesn't exactly seem to know how to keep it from getting snagged-on or wrapped around things.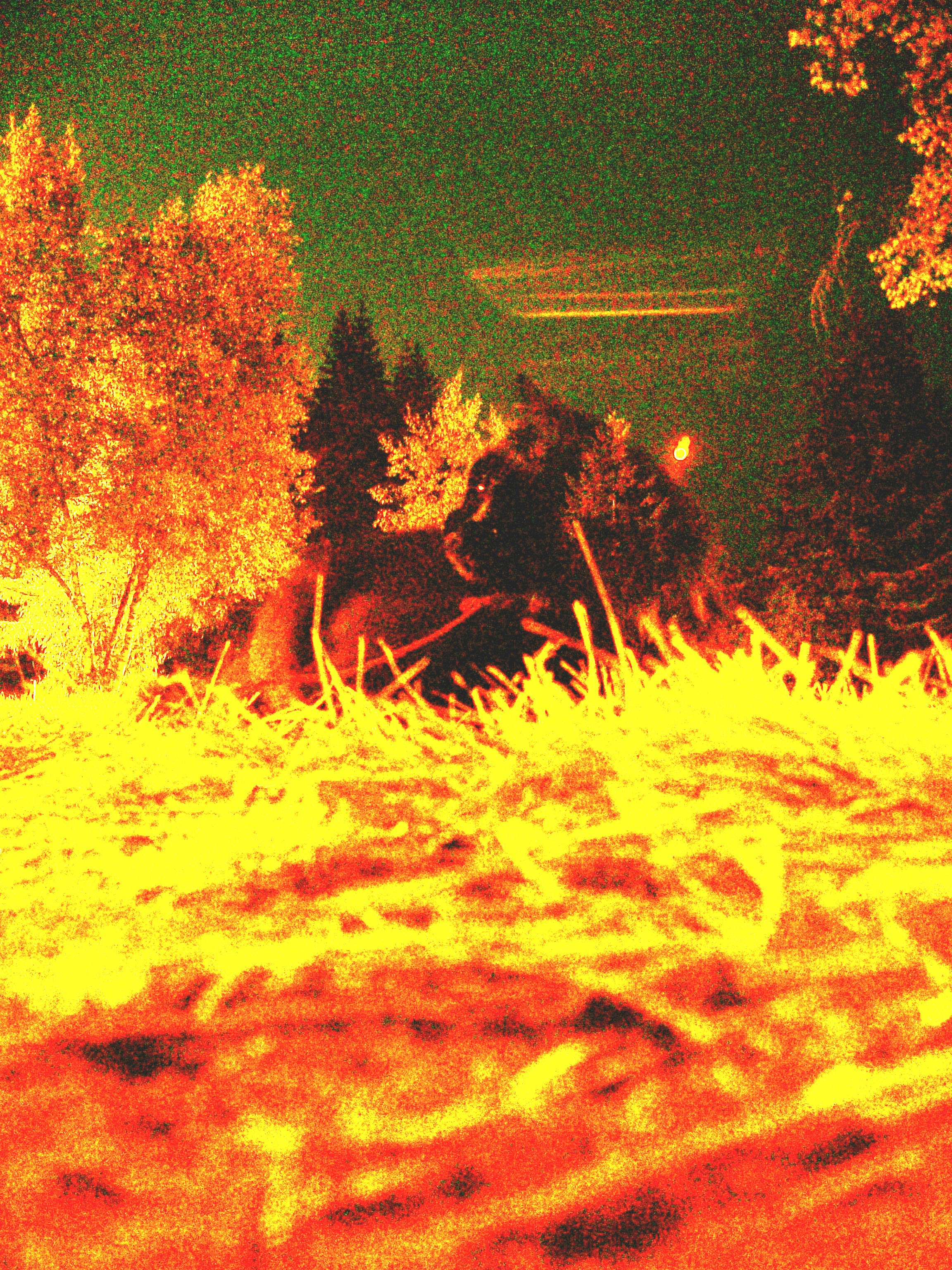 She took me for a long walk last night... all around the rest-area. The moon was full and orange (smoke in the atmosphere). Posed for many shots, each set for four-second exposure. She's one cool cat.