I go to school in Central Square in Cambridge, Massachusetts. It's the sketchy part of town. Every day when I arrive at school, I wend my way through a maze of homeless people who are already on the street for the day. I chat with my regulars while keeping an eye out for new folks I don't recognize. "Hi, Princess," one calls to me. I say hi, yet don't call him by his name, because we've never formally introduced ourselves. Another calls me Funky Backpack.
These are my people, my morning community, yet our lives are so very different. Just how different are we from one another? Life circumstances, personal choices, race, culture, sexuality: do these add up to life altering differences that separate us, or can they actually bring us closer together?
As a society, we tend to ignore homeless people. Many people are frightened of the homeless, but are they frightened by our differences or frightened by our shocking similarities? What if there was a way to shine light on a homeless person and their plight without the fears associated with actually speaking to one, which causes people to ignore them instead?
As I started thinking about this social problem, I came across a joke picture of an "invisible homeless" person. It was clothing, suspended in air, holding a sign asking for money. This picture inspired me to make a public art project to raise awareness of those struggling, to shake our consciousness into action.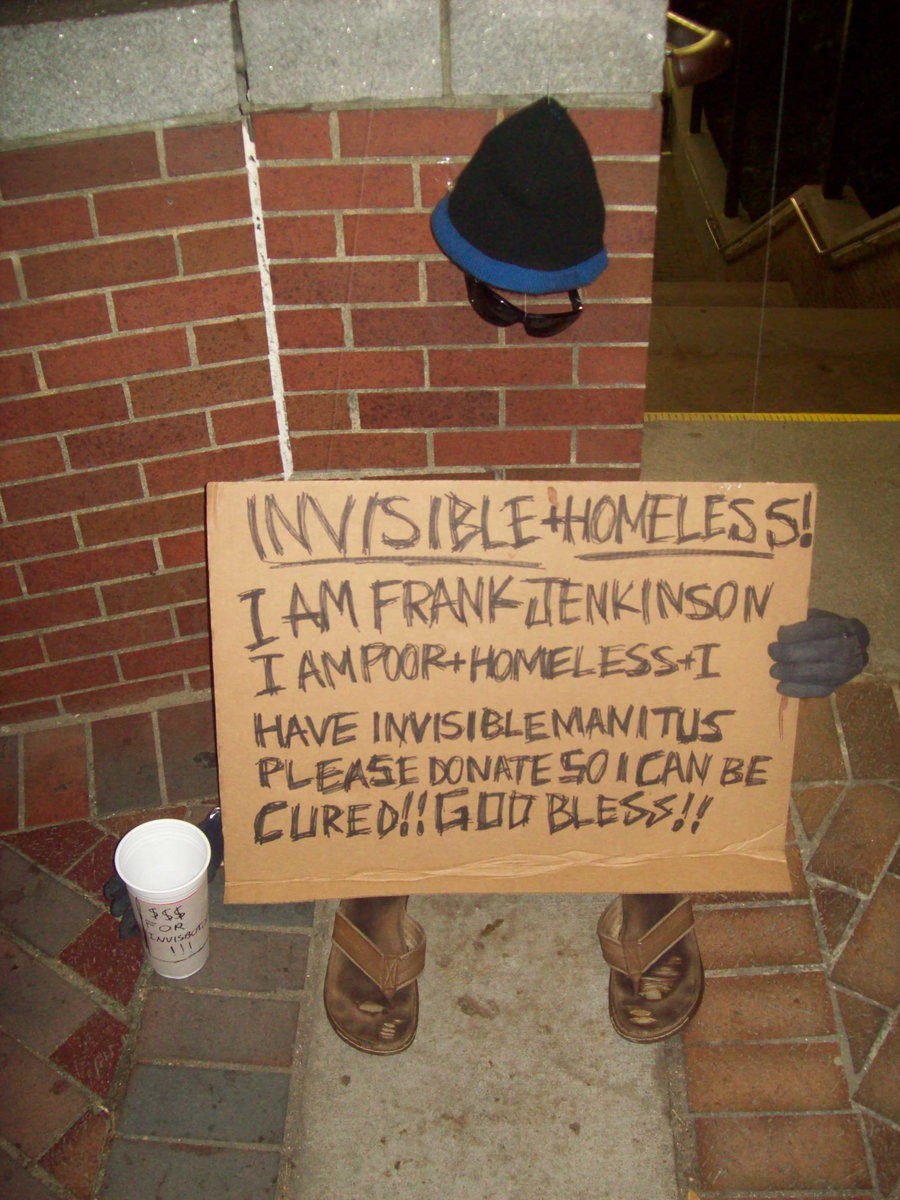 Thinking of communication, I first thought of creating something with cardboard signs, maybe with quotes from homeless people written on them. But then I started thinking, what if it were a full, clear silhouette of a person, and etched on that silhouette was the homeless person quote? This would turn it into more of an art piece.