Step 1
Let's start with PCB. 
I wanted to mound display on one side of the PCB and the uc - on the other. Unfortunatelly, uc barely fits in the middle of the display's back and some pinout traces of display and uc touches where they mustn't. The traces which should not touch are marked by white color. I made the PCB on my own using fotolitography technique, so when I printed the mask for PCB, I carefully scratched the ink from those white places. 
On the upper side of the PCB there are contacts for buttons to set minutes and hours. Below there are contacts to attach a programmer. On the lower left side those 2 bigger contacts are set for ATmega16 INT2 pin. I thought I'd use it to turn on the display, but later I changed my mind so I left it unconnected. Holes between C1 and C2 are for 32.768 kHz crystal. Those yellow traces should be connected by using wire.
By the way, one more thing: if you check closely, you will see that display is not connected to VCC - it's power pins are connected to ATmega's PD0,1,4,5,6 pins. When testing the display, I've noticed that when it is blanked it still drains about 1mA of current at 5V. I wanted to cut off the power totally so I decided to power it from ATmega16 pins directly. According to mega's datasheet it can source up to 40mA per pin and 200mA per port, so 5 pins of PORTD makes the max ammount. The HPDL drains 150 mA max so it is enough. When I want to turn off the display I write logical 0 to mentioned earlier PORTD pins and to PD7 which is connected to display's blank pin.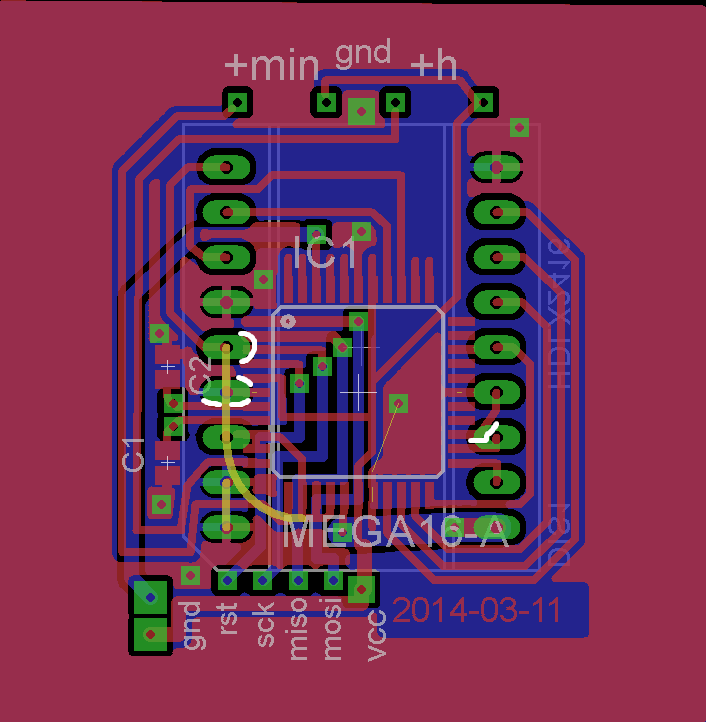 The PCB (check the "scratched" traces):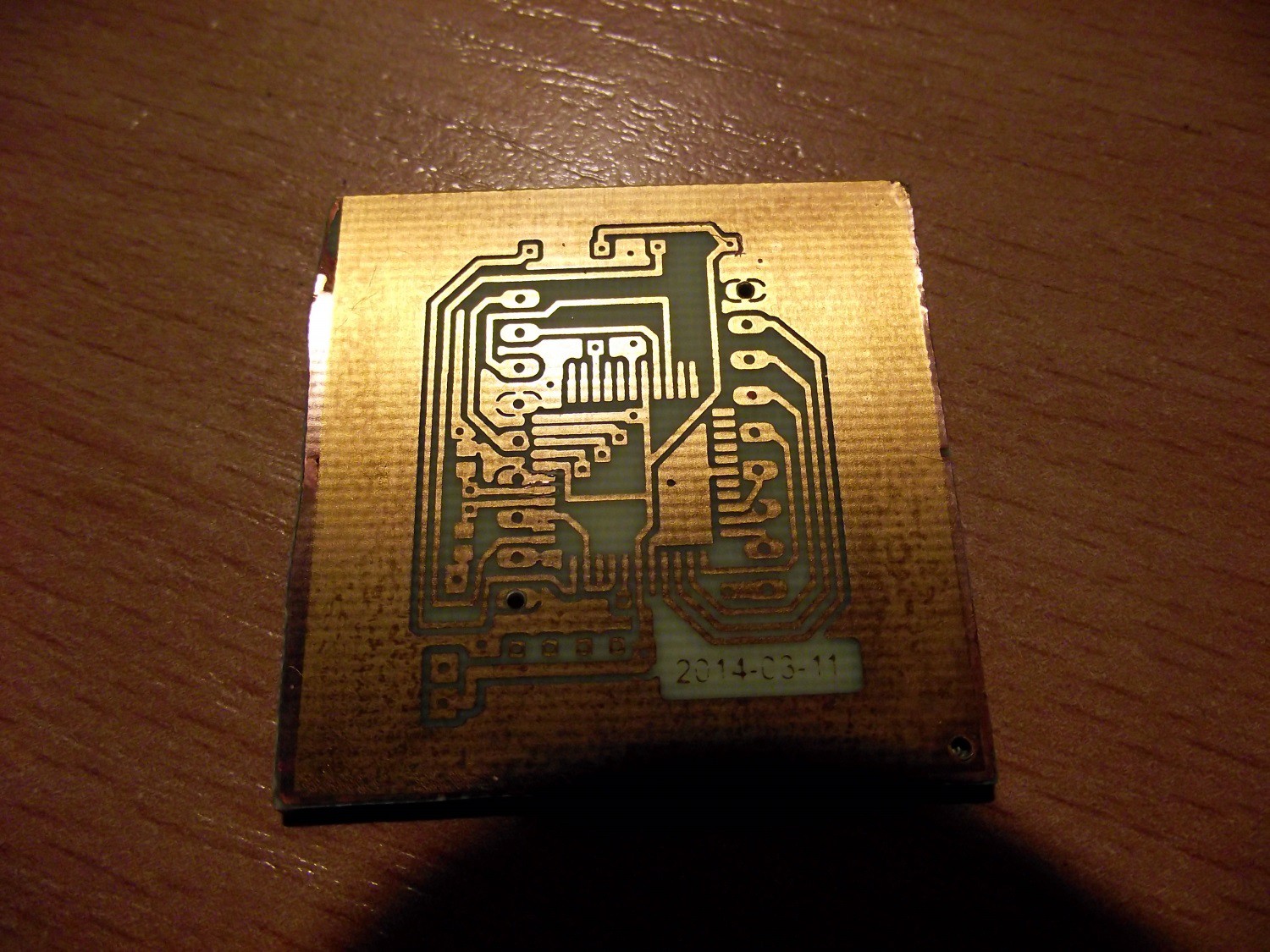 All components soldered: