In parallel with trying to source original extension modules, I decided to finally buy the DIY modules I saw on eBay. And they have arrived.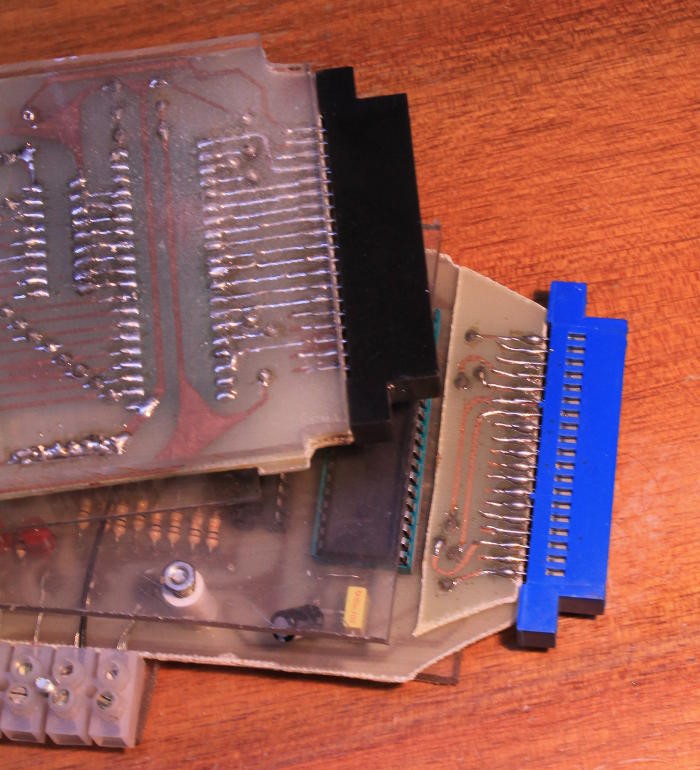 It's obviously old work, made by a semi-competent hobbyist (it's not awesome but it works). The traces are ugly and soldering job is lousy but there is a hope to at least recover one of these 38-pins connectors, as well as a couple of the socketed 6821 (made by Thomson under licence in 1985).

I'm sad to throw away most of the board, just for one connector, but...