Nemesis raised an interesting question in this post about OHS 2018 on the OSHWA Forum:
http://community.oshwa.org/t/open-hardware-summit-2018-mit-september-27th/183/4

I checked the badge's reference project on Github. I attached an image below for people to get an idea of what the reference looks like. Will the enclosure for the badge be 3D printed as well?
From the ESP trINKet repo: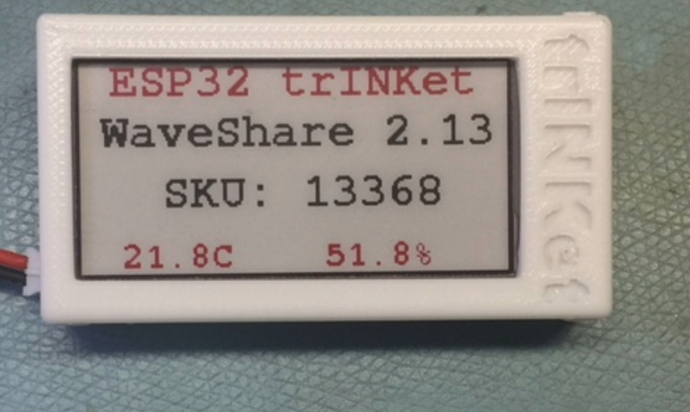 Here are my (Drew Fustini) thoughts:
I had not planned on having an enclosure but I would be open to the idea.
I want the final board design to have an interesting shape (board outline). I am not very good at mechanical design so I had not considered designing an enclosure. However, it would be awesome if someone was interested in designing one.
First I think we need to figure out the aesthetic for the PCB, both in terms of outline and artwork (silk and/or copper).
The manufacture of 300 enclosure would also have to be figured out. and if laser cutting or 3d printing is the best approach.
Alternatively, I suppose it would be cool if we had the enclosure design in the GitHub repo for people to fabricate themselves if they wanted.
I would appreciate any feedback in the comments here.
Thanks!
Drew Fustini