[+video]
nobody want's to hear me crying about how much work I had to do for the past months, so here's what happened today. I've smuggled a little print onto the 50 hours to 3Dprint list.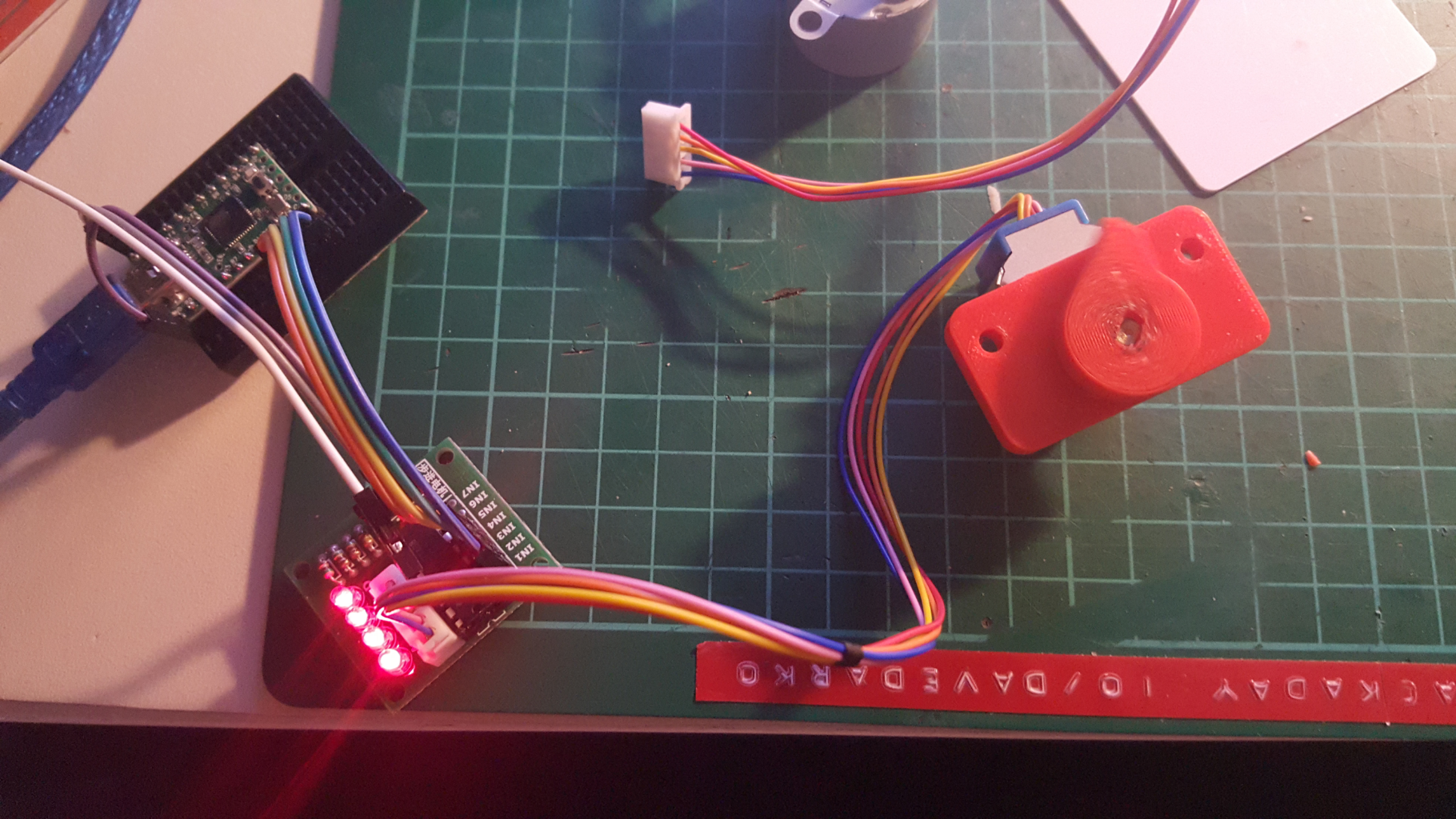 Those steppers are way to weak for the hoodie :( I need to gear up or get some beefy servos.
This [german] fellow has figured out the setup for this specific stepper configuration.
https://blog.thesen.eu/es-geht-doch-schrittmotor-28byj-48-mit-der-original-arduino-stepper-library/