Having decided on the Shinyei PM sensor, I took a closer look at the sensor. Turns out, the PPD42NS can differentiate between PM1.0 and PM2.5, but unfortunately, the version in the Grove kit only measures PM1.0. The sensor has two outputs, but the adapter cable that comes with the sensor only connects one of these outputs to the Grove connector, even though the connector allows for two digital pins to be connected (are you reading this, Seeed Studio?)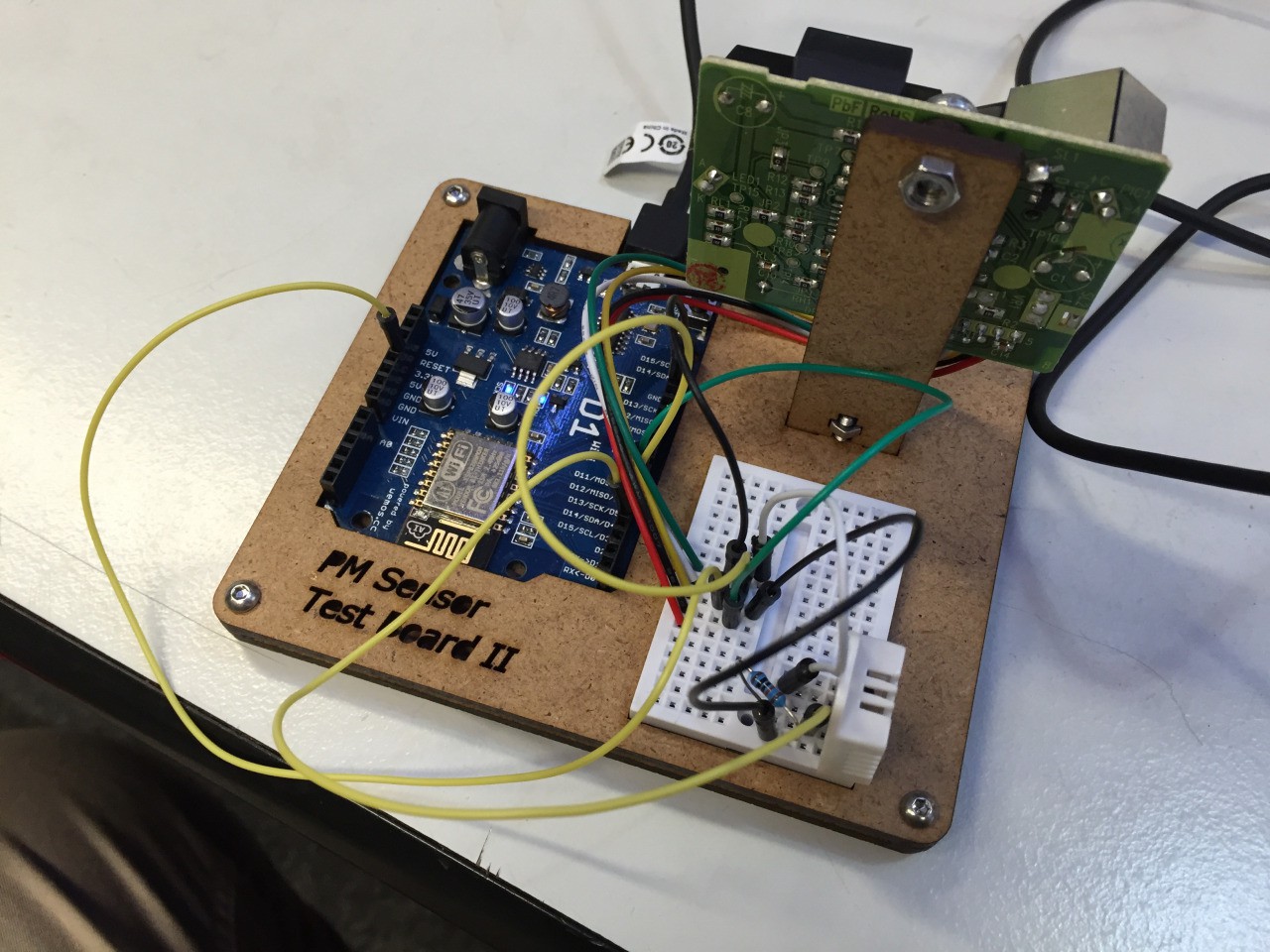 Now I wanted to gather data from both outputs, so I decided to get the "normal" (non-Grove) version of the sensor. After receiving it, I built a similar platform as for the Sharp sensor and started collecting data again. Again, I'm using the same online platform to collect and display the data. I also added a DHT22 again, to figure out whether having a fan, as in the first prototype, or not, as this version, influences my measurements.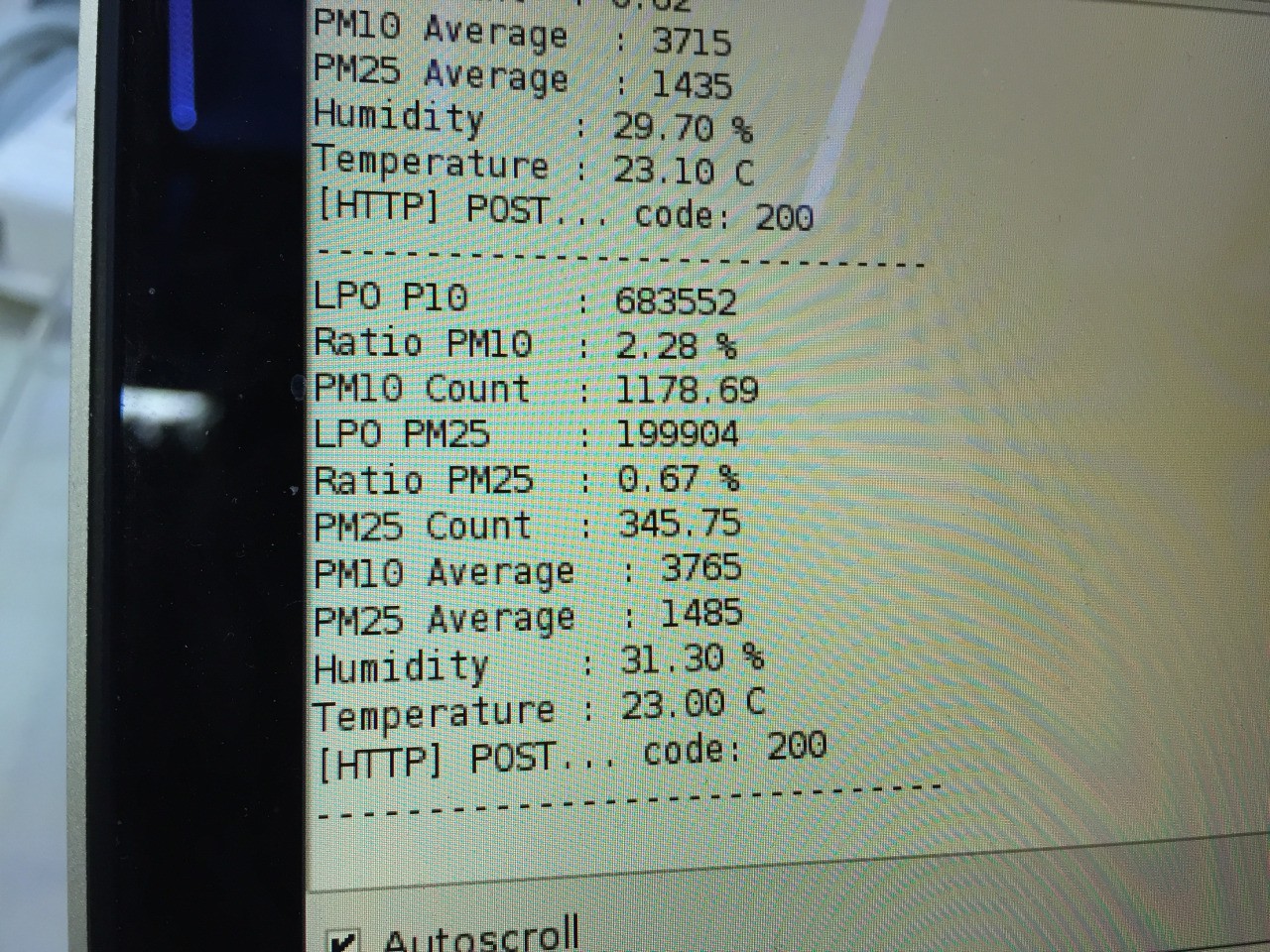 Well, there doesn't seem to much difference between the fan and no-fan version for the PM1.0, which is a pretty neat finding.
Temperature doesn't seem to be to much different, but the humidity readout is about 1-
3 percentage points lower on the version with the fan than on the non-fan version. That makes sense, but could also just be an inaccuracy in the sensors.

Finally, since the new sensor also has PM2.5, here's that (together with PM1.0 measurements):
Now the two seem to be correlating, but does it have to? Not quite sure, but it does somewhat make sense to me, especially in the home environment that I currently have these two sensors set up in. Maybe it'll be different once they are in the outside world, but I guess it's time now to do a small batch of sensors and get them out into the world. But more on that later.