Santa's Shop had to be moved--from upstairs above my garage to a store window. The doors from my workshop are 32 inches wide while the platforms with elves and Santa are 36 inches wide. O.K. I had to remove all the bits and pieces, go down 15 steps and around the corner, turn the platforms sideways are reassemble the thing in the garage.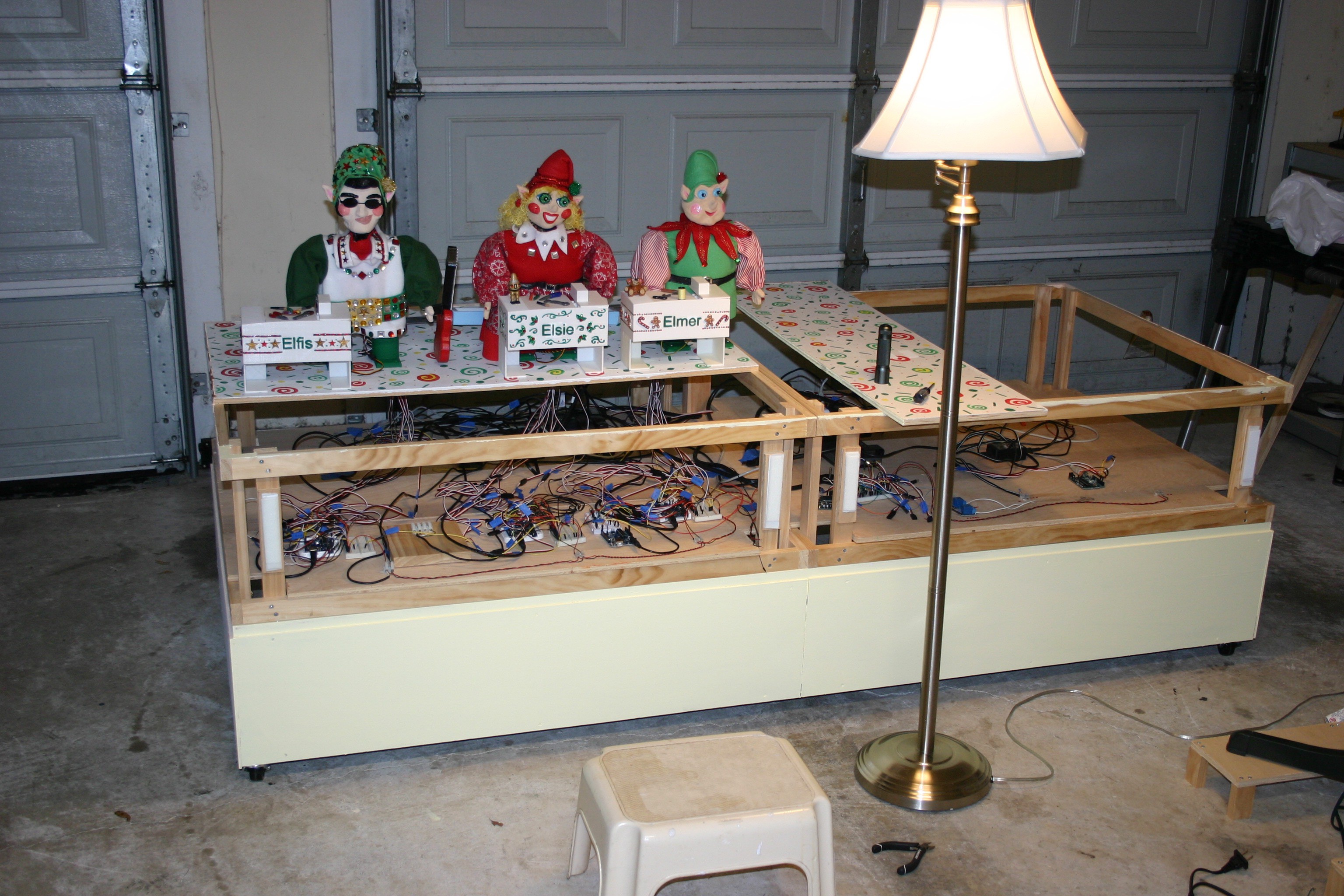 Fortunately, the doors at the store are 36 inches wide (double doors, open to give me 72 inches). Unfortunately, my Prius accepts 37 inches wide and 26 inches tall (the elves and Santa are taller than that assembled). So, sticking out the back of the car, with the hatch open, we made the trip (two blocks) traveling at 7 mph.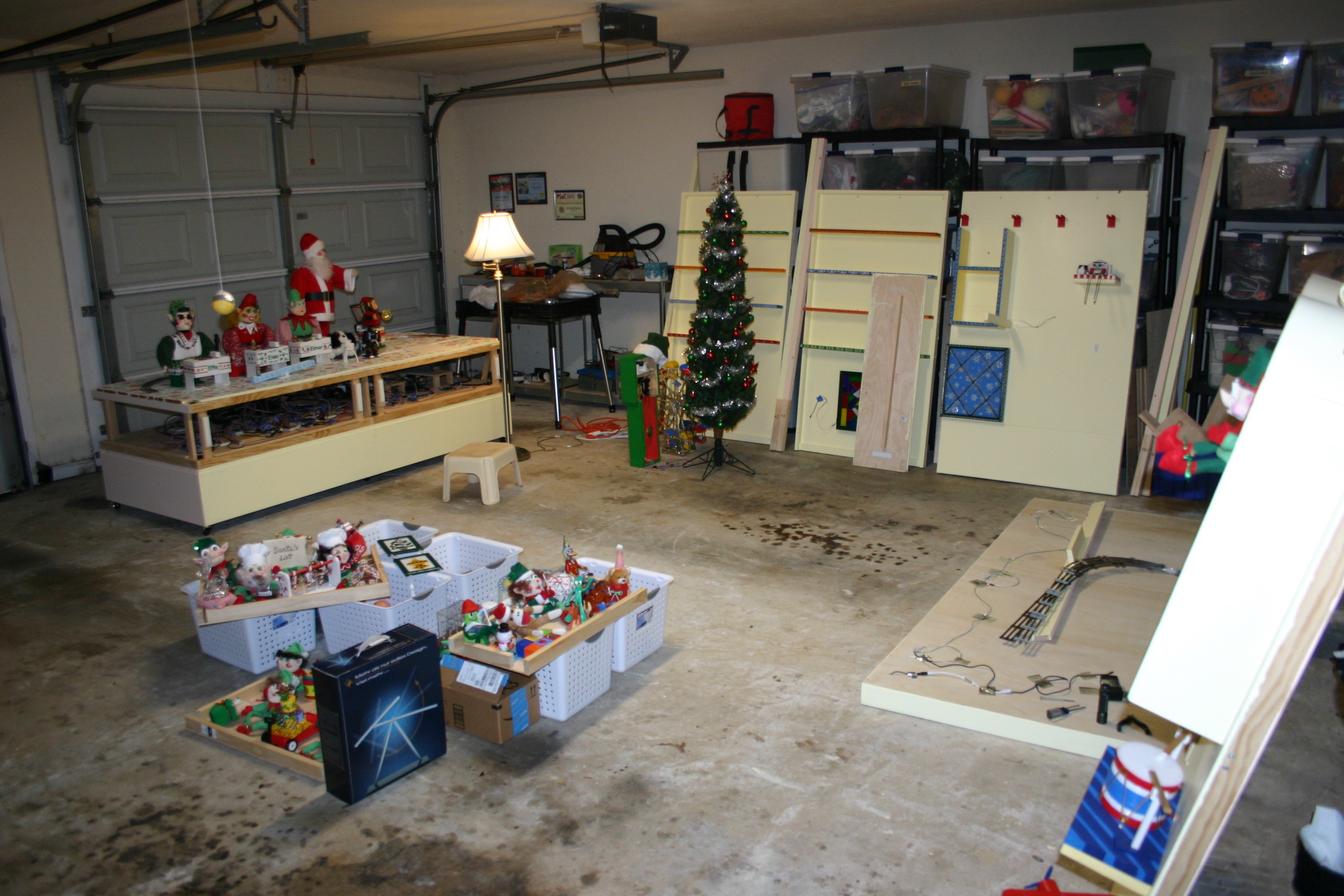 We made this trip about 15 times.