As a product catering to a need that's highly personal, it's important that our design follow our ideas and exude feelings of efficacy, modernity, and comfort, all while providing the necessary strength and ergonomic finesse to hold the guts together while still being easy to wear. Basically, we realized early on that our ID was going to be very important.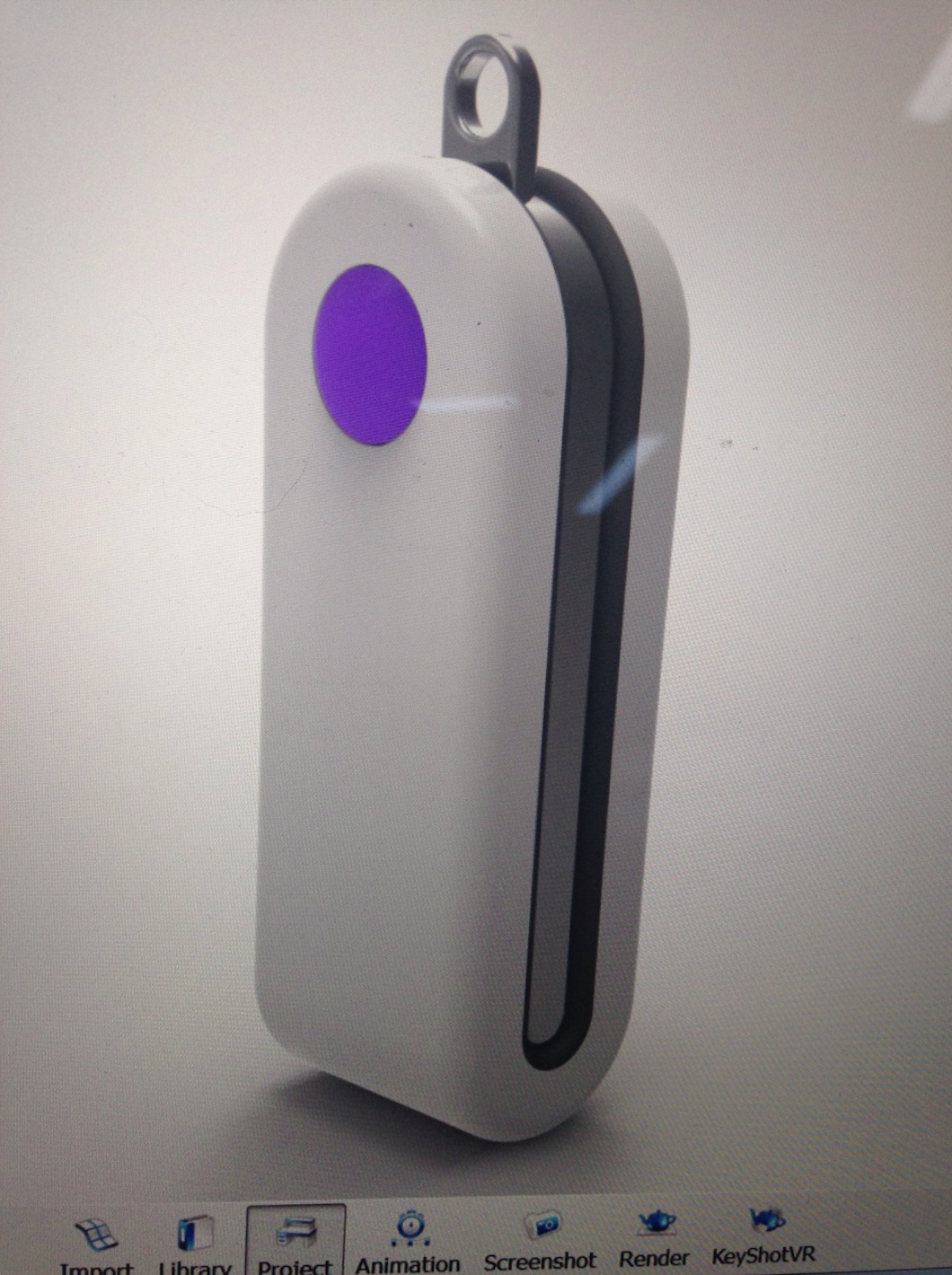 Our first take on the design was an attempt to turn a bug into a feature. We knew that our current conception of the device would have to be worn on the waist, which meant some sort of clip would be required. As the idea of having a spring-powered clip seemed a little traditional and blah to us, we decided to try out something that would incorporate the wrapping-over of the clip into the design of the housing itself, making use of the "clip" space to hold our components, and thus minimizing our device's profile. The purple spot is the power button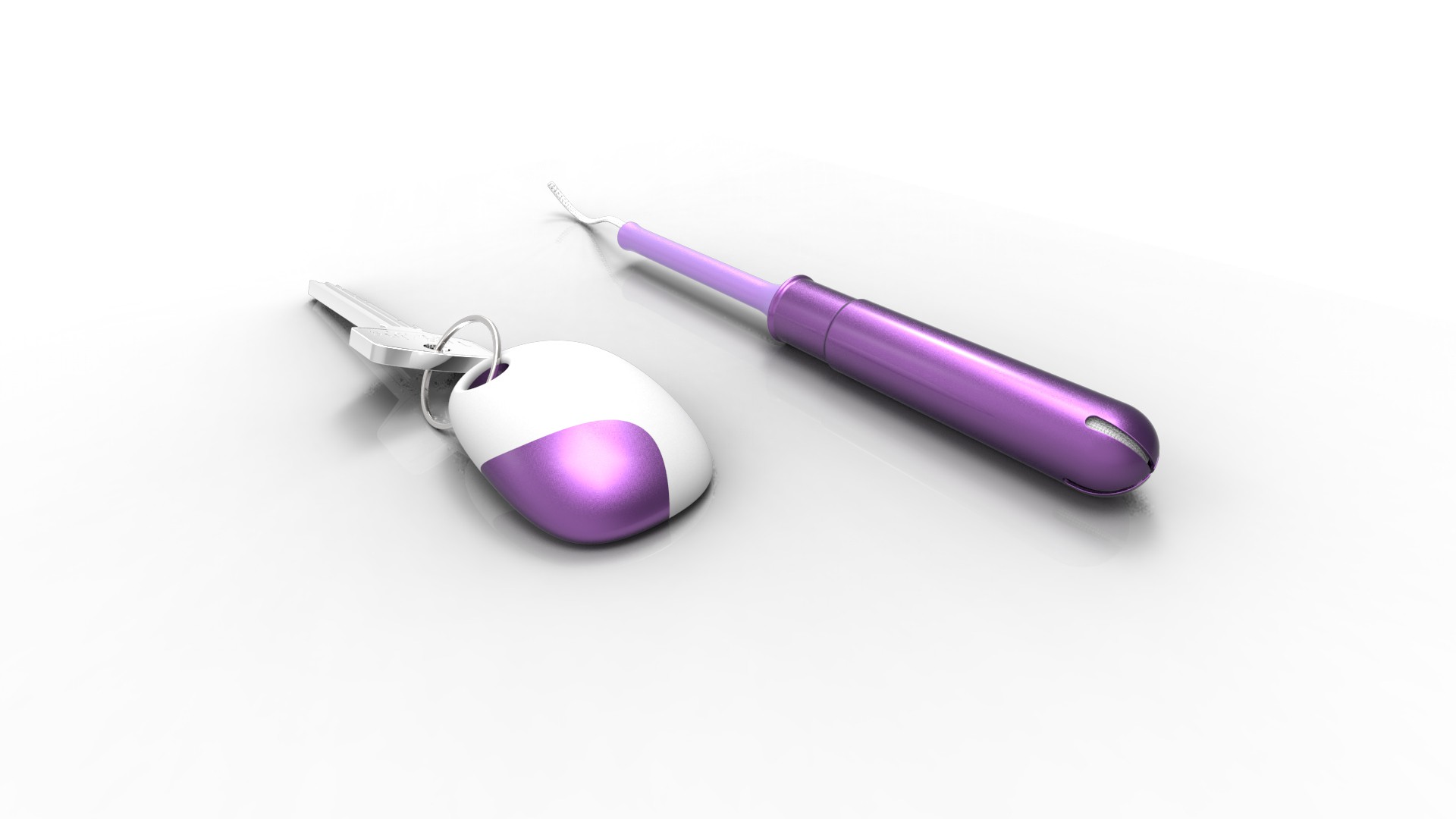 However, this design ended up giving the impression of being a little too clunky, and most women we showed it to didn't like how obvious the external portion was. We decided to change gears back to our original idea of making the housing one coherent whole, and attaching a clip to it, in order to make it a bit more discrete. Our second attempt was based on the idea that this device should be able to blend in with car keys a wallet, a phone, and whatever else our customers commonly carry around with them. As we wanted to make it as familiar as possible (again, important for creating a sense of comfort with the product), we chose to emulate a key fob.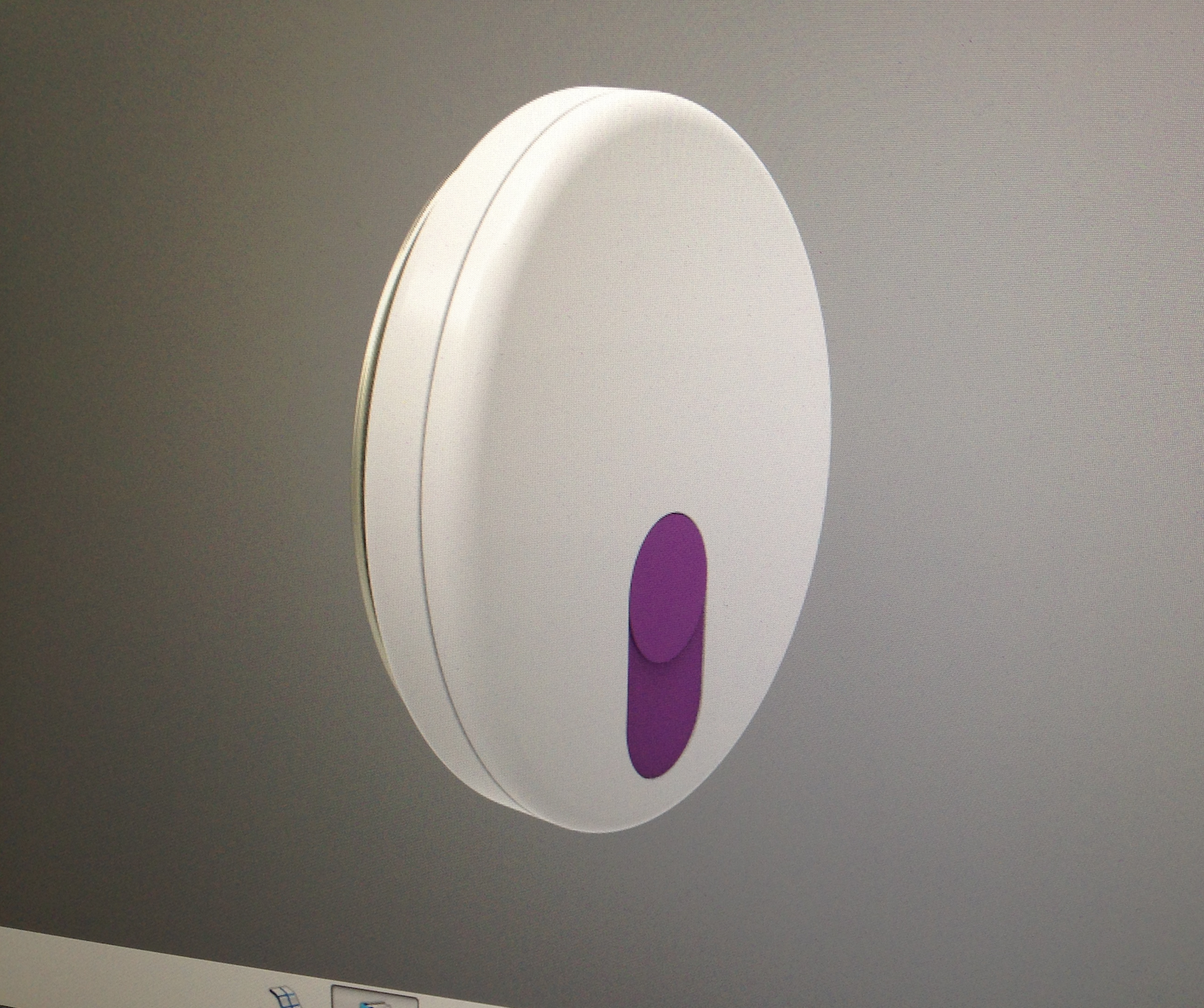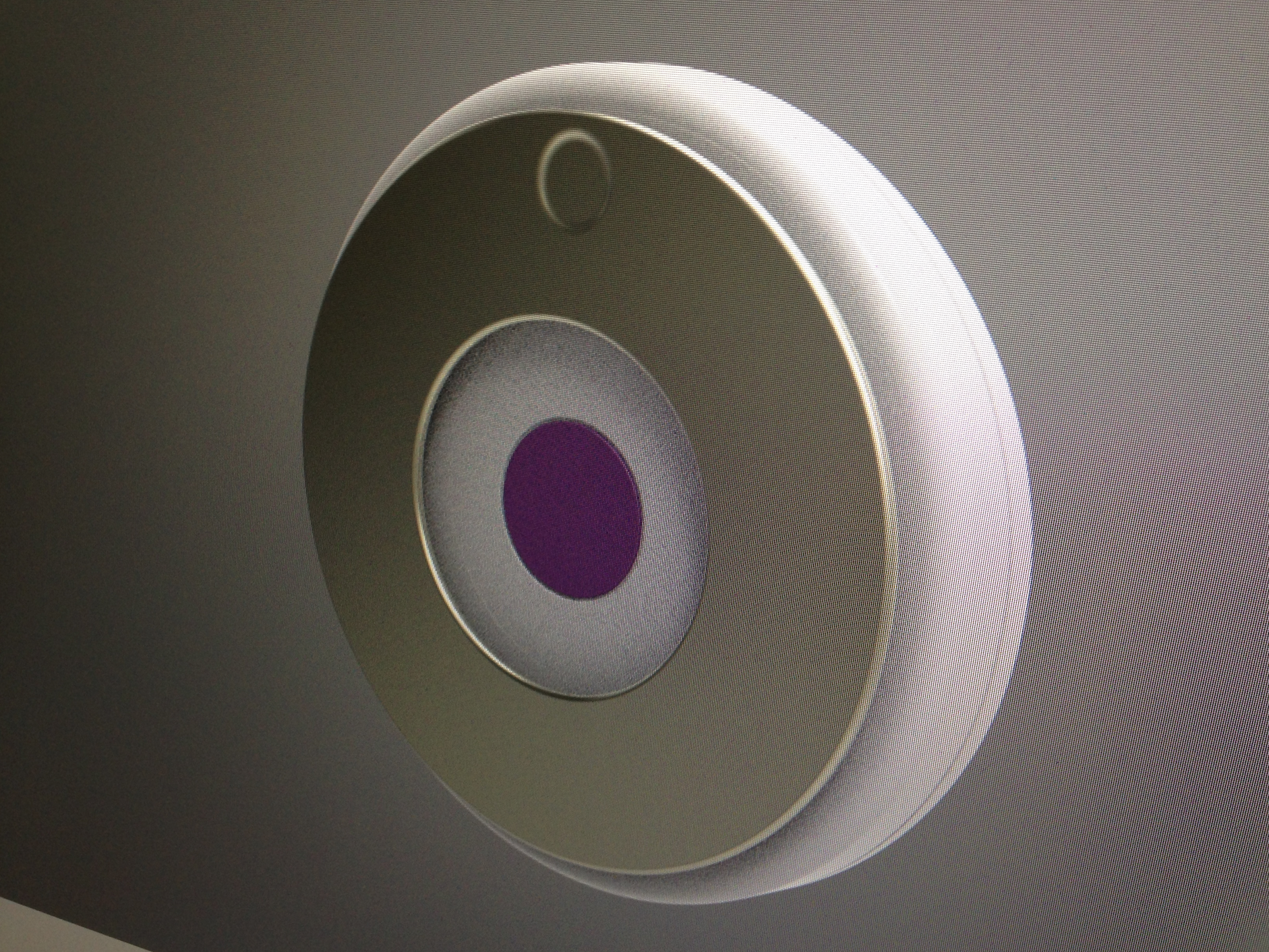 This design was a lot more discrete than the first, but everyone we asked still thought it was too bulky. For our next design, we prioritized a slim profile first, and discretion second; at this point we wanted to have something that could comfortably worn inside the pants, and would also allow our users to have it be as visible, or invisible, as they wanted. We slimmed down the bulb of our second attempt and ended up with the disk below.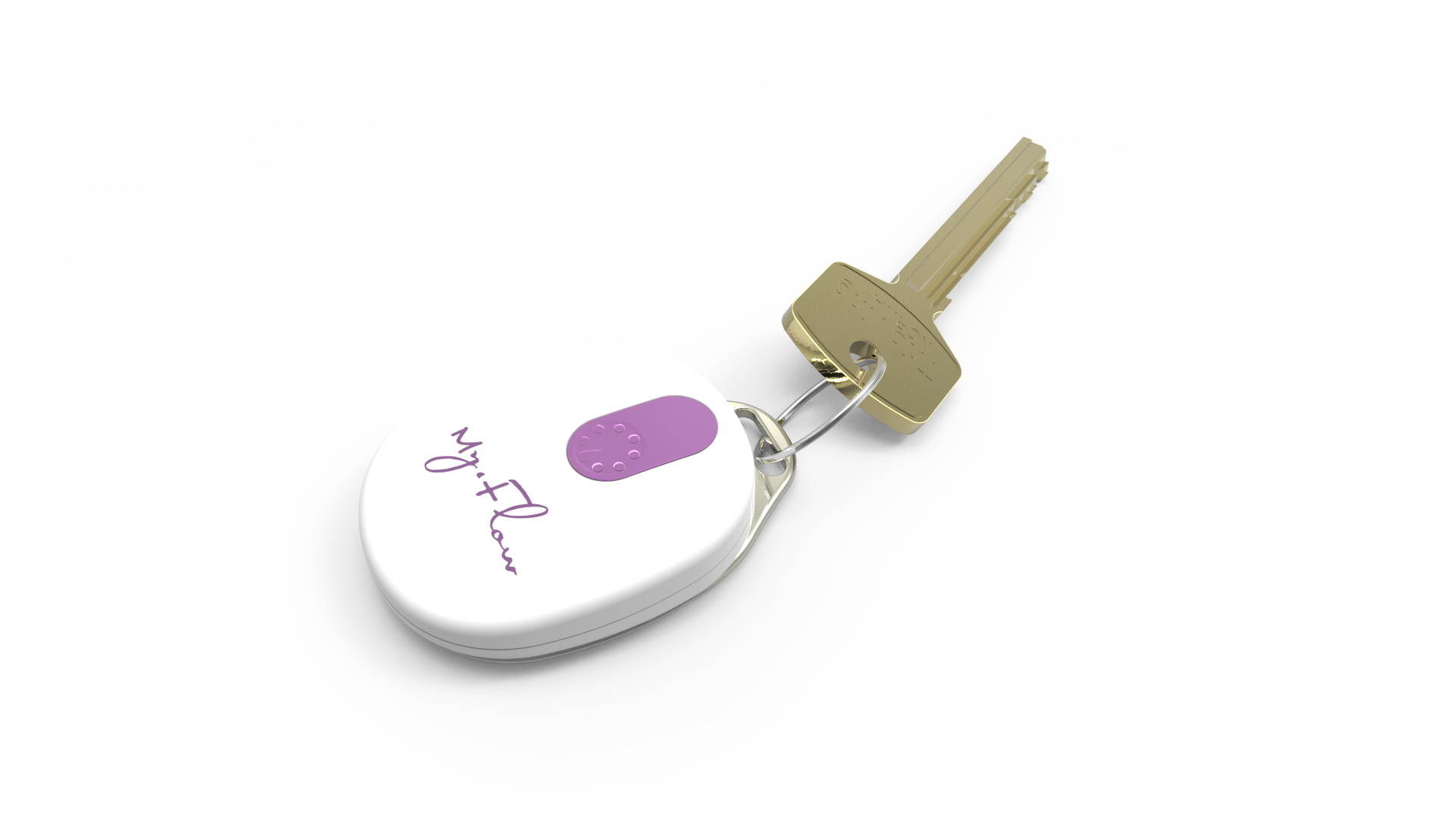 This got much better feedback than the last two! Although we liked the idea, we decided to tweak it by making it more of an oval than a circle, as that fits more ergonomically along the pelvis where we envisioned it being worn. And that's how we ended up with the design we presented at our demo in May.