The PCBs arrived super quickly from https://jlcpcb.com/ .... Cost $2.5 plus postage and are super good quality - no problems with silkscreen as with other suppliers.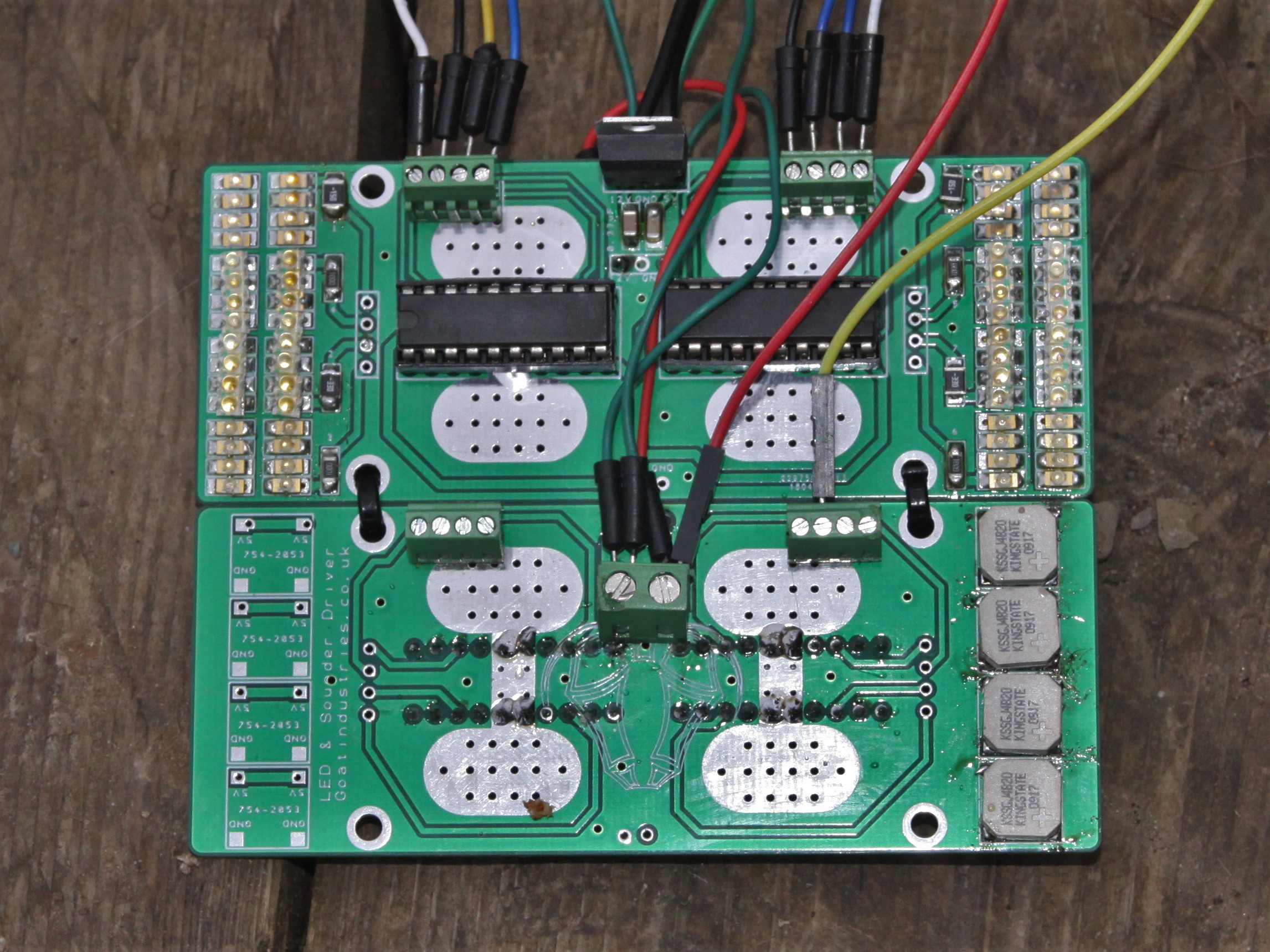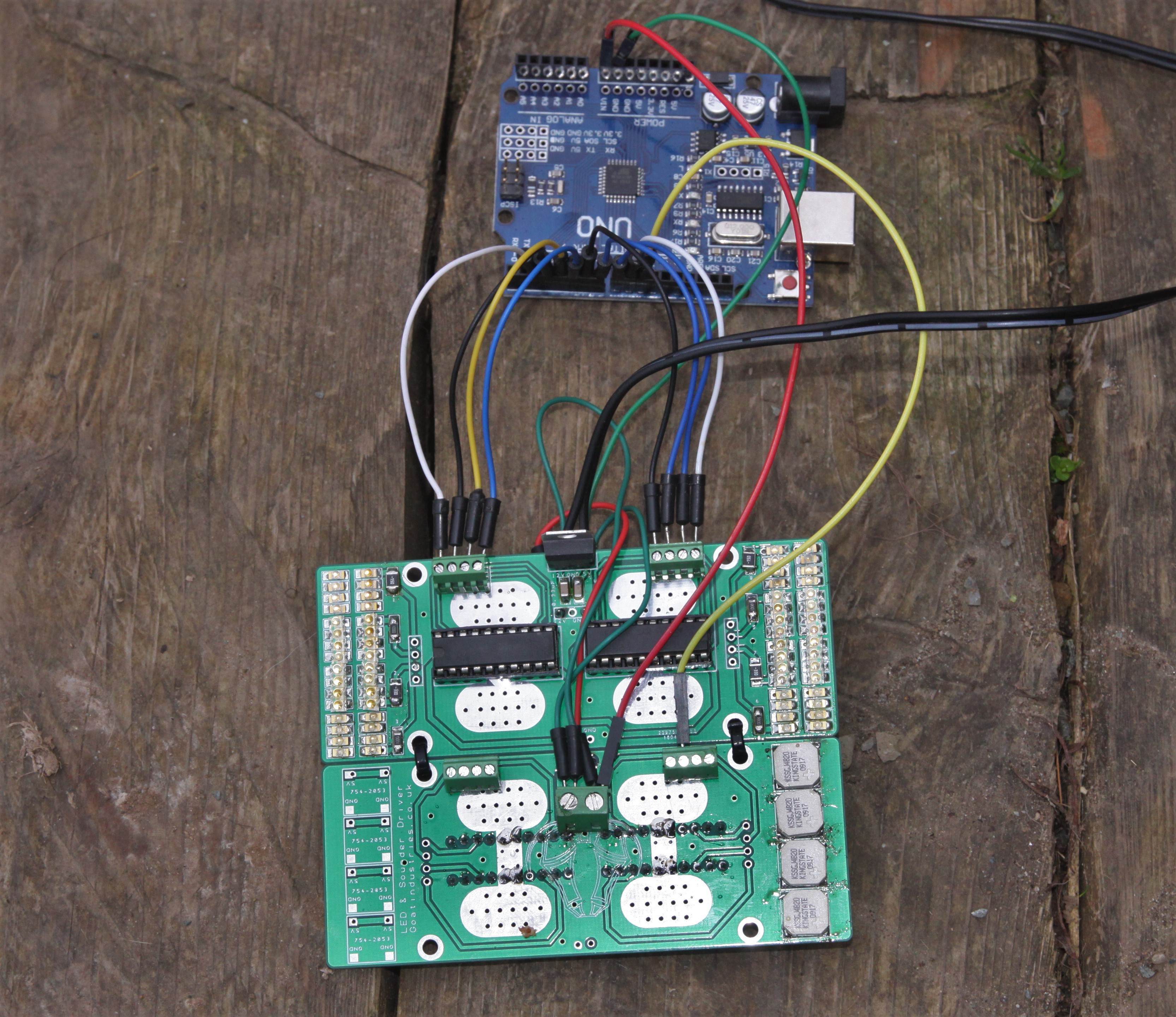 The PCBs are reversible, with LEDs on one side and sounders on the other, the idea being to join them together as shown above. The lower PCB has 4 sounders on the RHS and the 10 pin driver chips are hidden on the other side.
Whilst the LEDs could be hand soldered fairly easily with a hot air gun, the sounder casings tended to melt so a reflux oven would have been more appropriate although I ended up using solder paste and soldering iron.
A bit of trial and error selecting the correct resistors for the banks of LEDs. Red and green required 100 ohms and the others about 40 ohms (see instructions section).
The whole PCB works really well and nothing gets too hot and the LED banks are incredibly bright! Watch this space for a video update with the device on an actual machine - the WEEDINATOR - where the sounders need to compete with the noise of a 90 dB petrol motor.