I added all the .STL flies to the page. This microscope design uses a commonly available 28BYJ-48 Stepper Motors.

Here is a pin out of the coils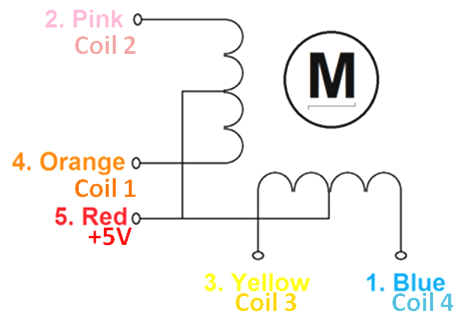 Below are some tips if you are looking to make your own.
It's best to grease the optical tube and gear rack, you will want to ensure there is a good fit and that it moves freely as possible.
The Pi Camera will need to have it's lens removed to get the best pictures. 
I found the slide holders on EBAY, on the slow boat from China. (the 67mm version named "Slides Clip Stage Presser Pressure Holder Stainless Steel"
The 32mm watch glass was found locally for under 3 dollars.
The 20mm x 20mm extruded aluminum T-slot is 230mm long
You will also need a 20mm to 25mm adapter that will glue into the bottom of the optical tube. (Also from EBAY "Adapter RMS Thread to 25mm M25 for Nikon Leica Microscope")
I still need to design a simple 5mm bright white LED light holder. But in the meantime you can use any source of stable light. The sun, a flashlight, or your cell phones camera light. 
That's all I got for now, need to get my car to the shop.
Apollo