Here is the scope all hooked up with a quick bright white LED I found.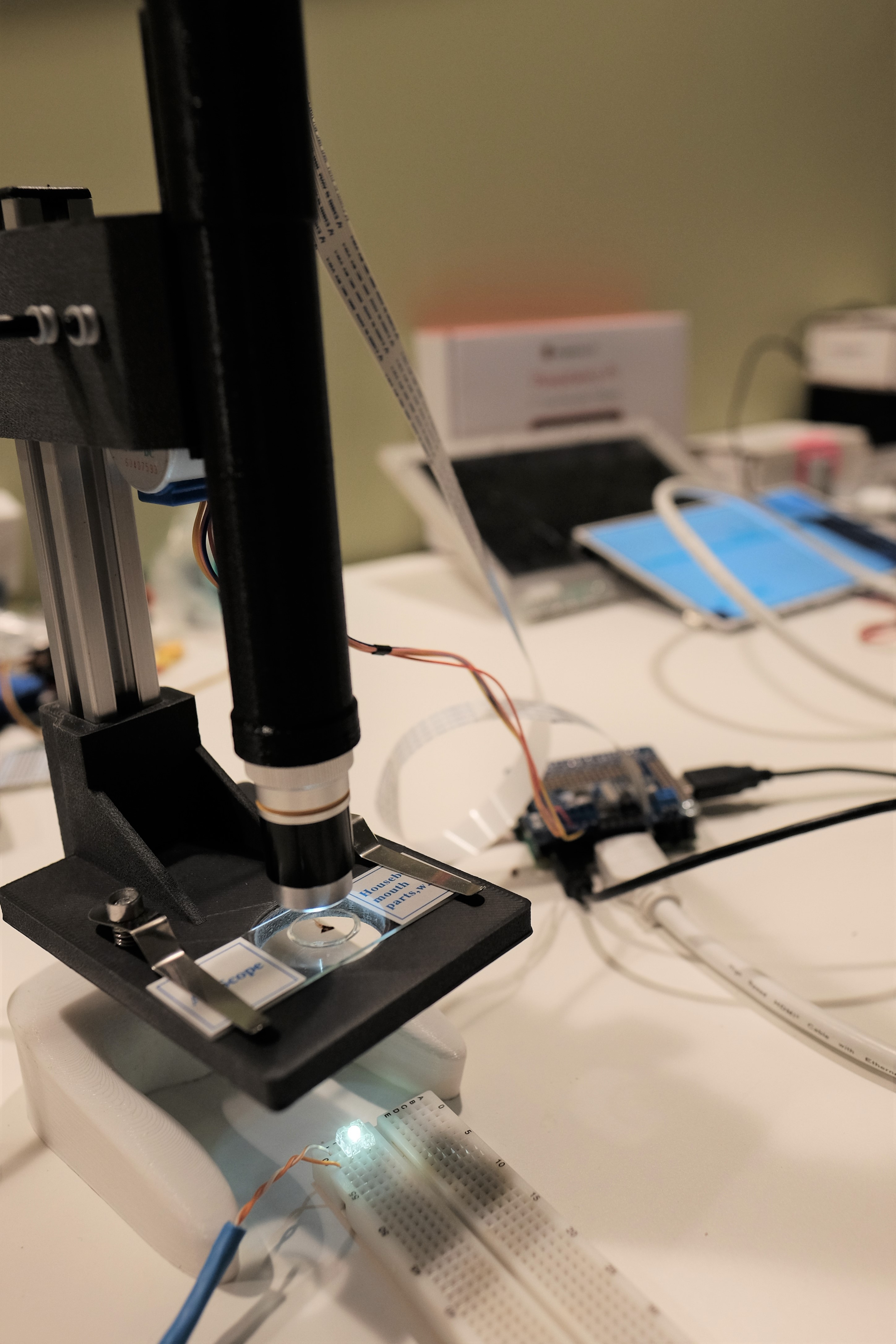 And a few images of a pine leaf and Housebee mouth parts. Images were downsized for loader. About 7.7 MP each normally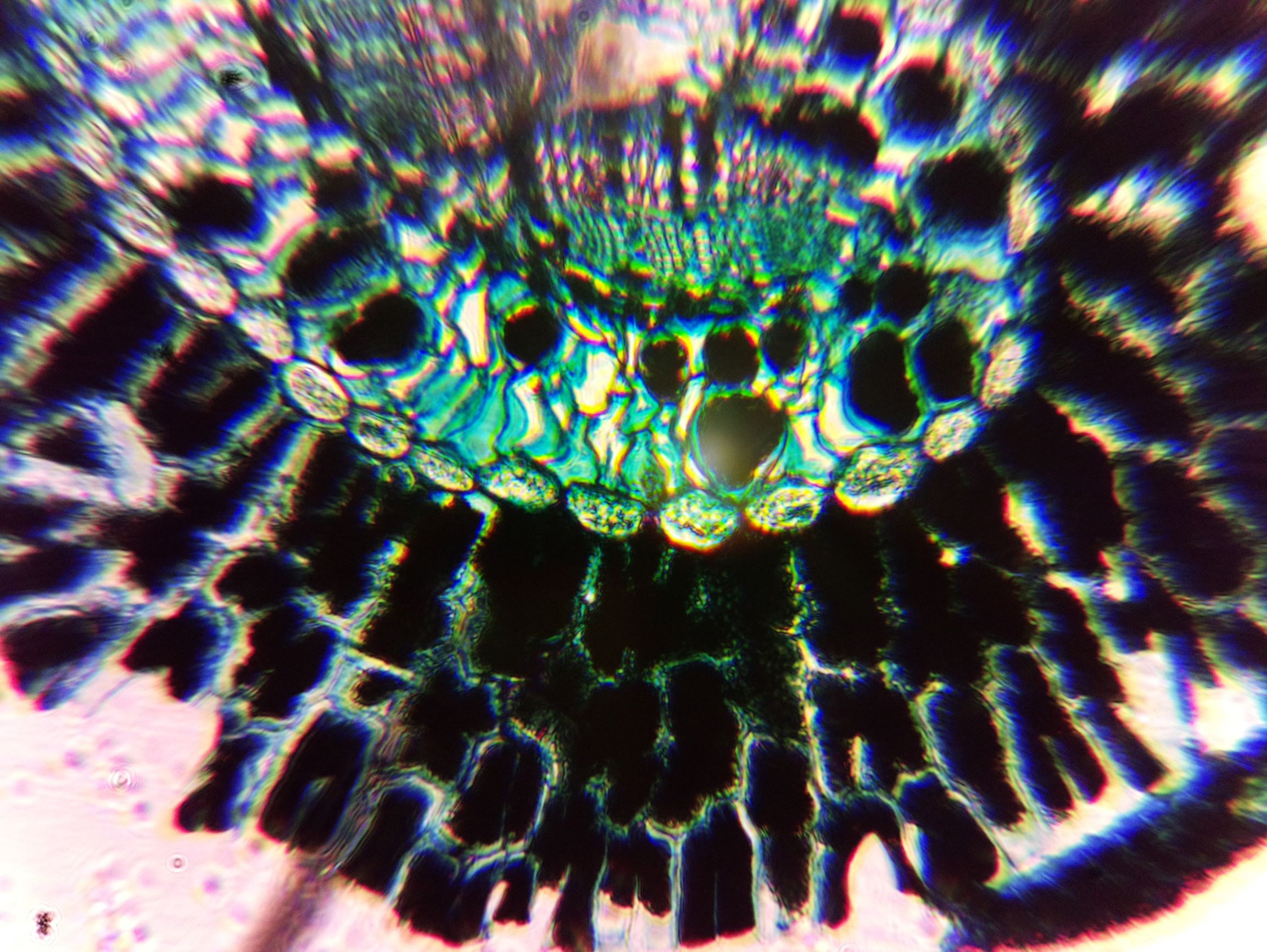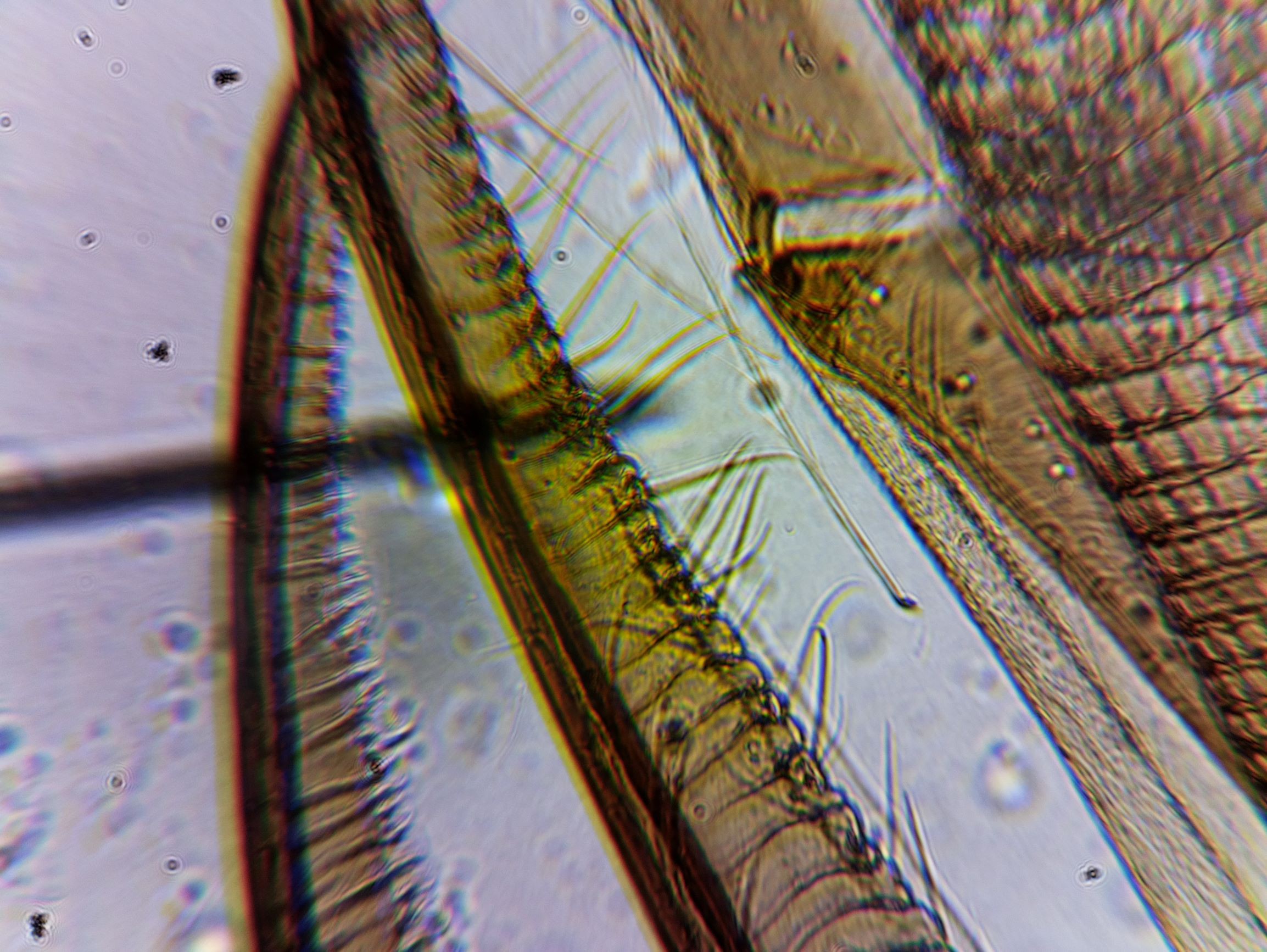 Looks like next will be some upgraded optics. Don't forget to check out https://hackaday.io/project/162831-pcb-inspection-microscope where I will be building a base to turn this biological scope into a PCB inspection scope.
Enjoy!
Apollo