Started using zones to pour large copper for the high current areas - after a while it got a bit easier.  Not sure KiCad unconnected net tool is too happy about that sort of behavior.  :)
The large(ish) inductor is for the builtin buck converter of the phase controller, supplying 3.3V.  This will supply power to the CPU in the next revision of the board.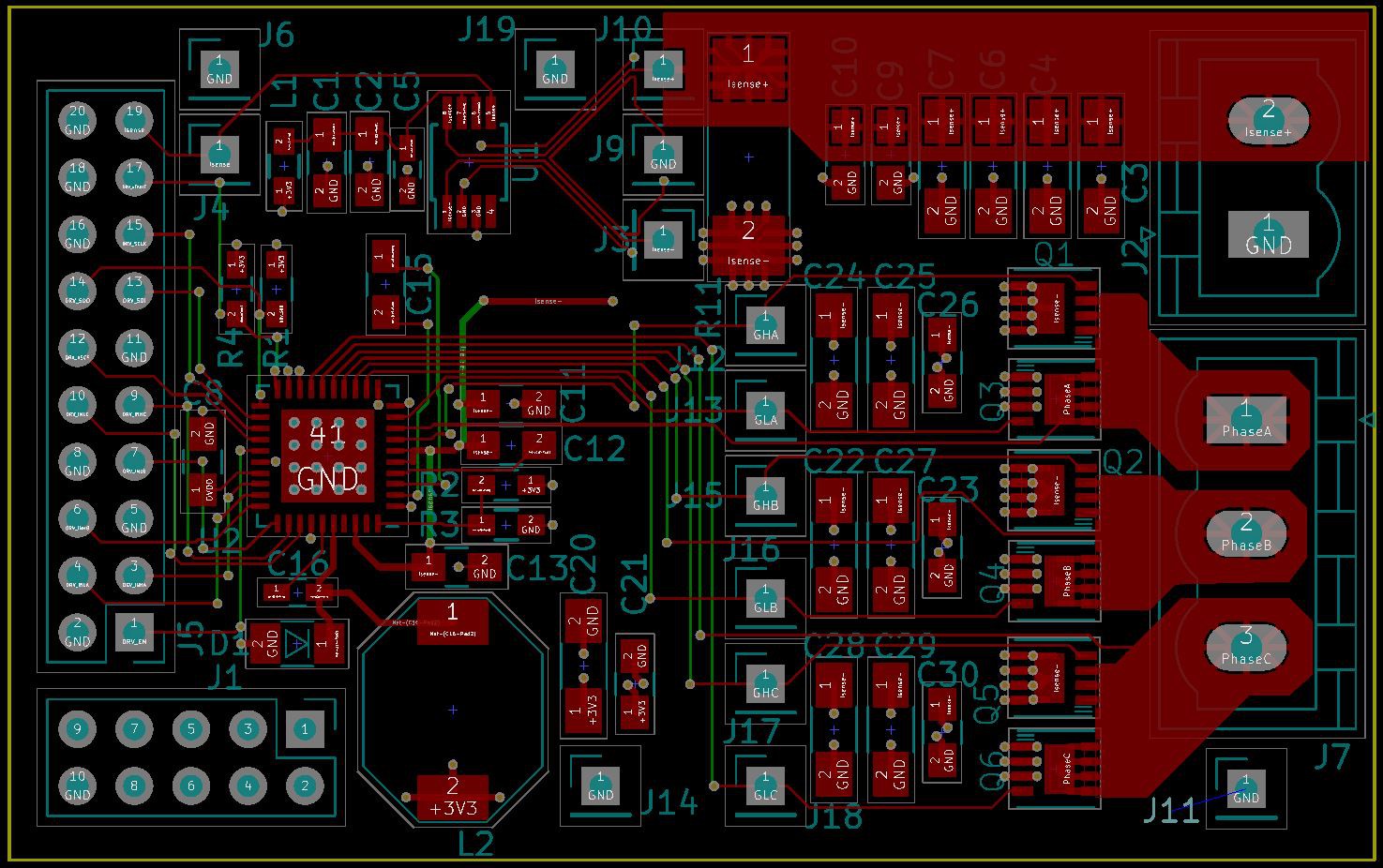 Out to fab is next, as well as ordering the parts.
The latest version of the board design files are in the 'files' section.

                       Cheers,
                           Nyles