EU ODrives Shipped
Two weeks ago the ODrives going outside the EU were shipped. Due to VAT and customs, the shipments going to the EU were routed through Sweden. After being stuck in customs for a long time, finally the non-kit ODrives for this batch have now shipped in the EU too.
ODrive Kits
After the motors finally arrived, I have completed the design of the test jigs. I have been manufacturing the pieces, and I'm about to assemble and glue them together. I will also be drilling the 3D printed couplets to get a better tolerance.
Here are the design files, in case you want to make your own: Onshape Link.
Kit Manufacturing Pictures and Videos:
We are making ODrive test jigs!
Laser cutting is so much faster than 3D printing!
Encoder holders.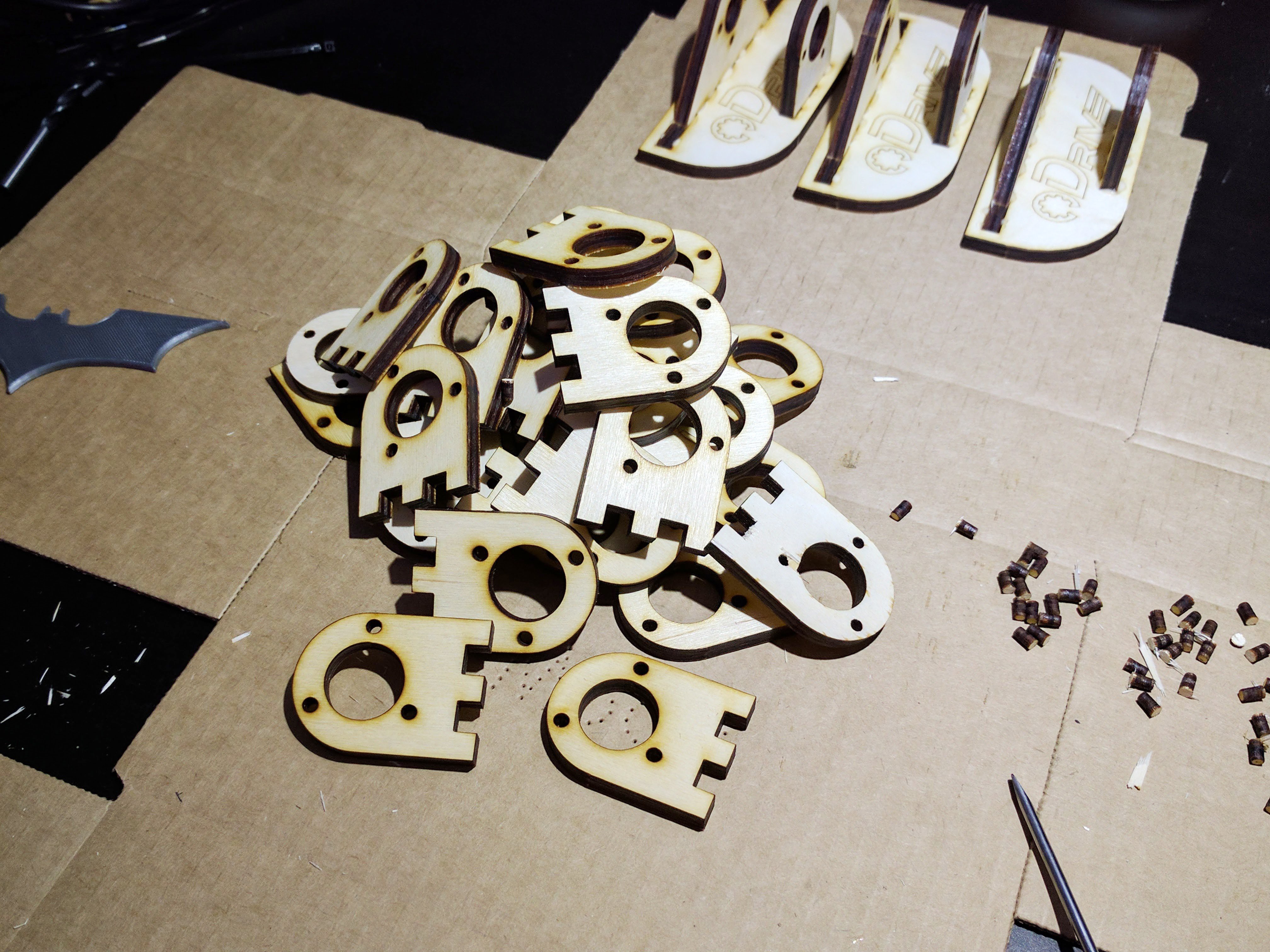 Encoder holders.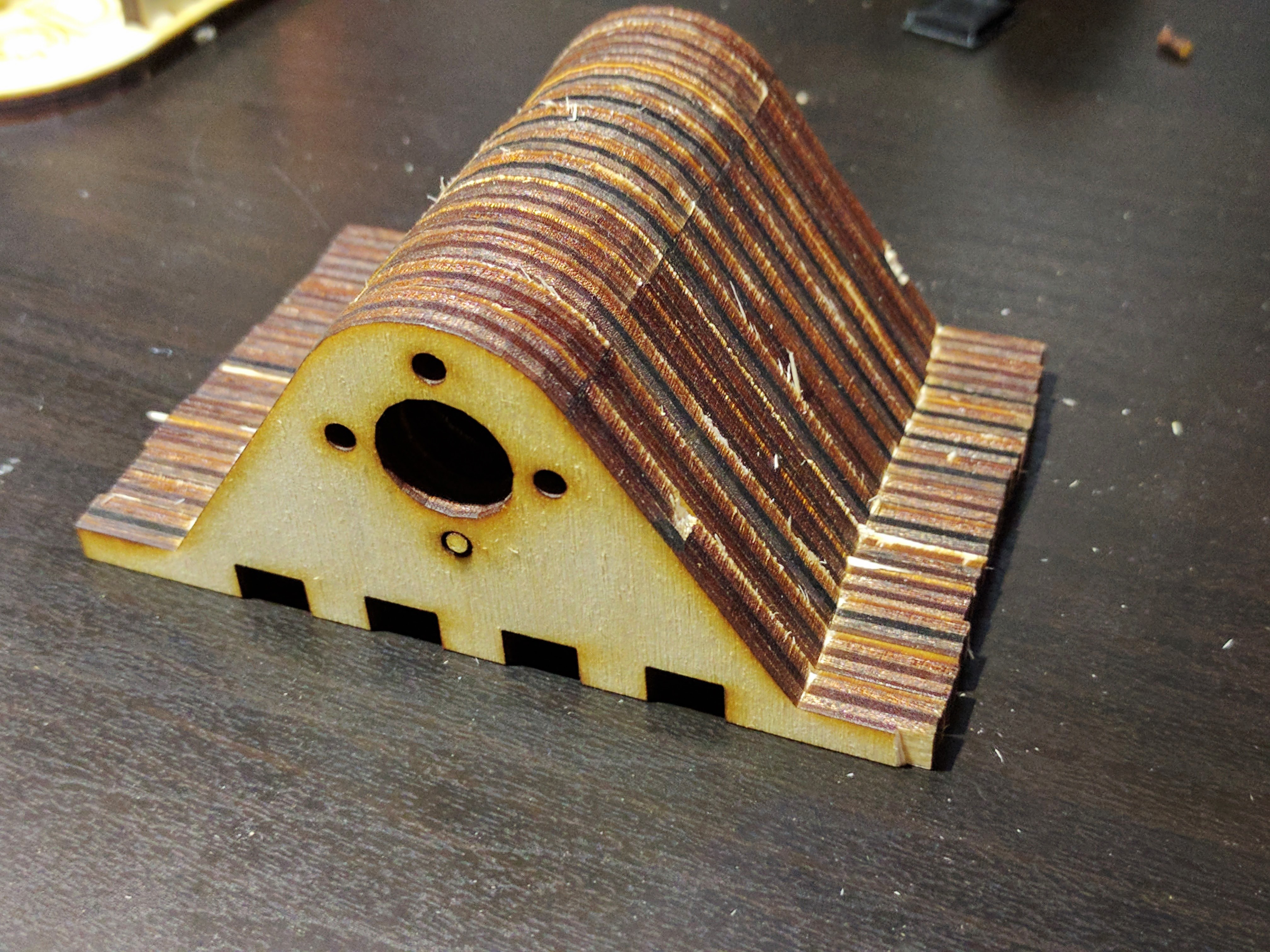 Motor holders.
Pew pew.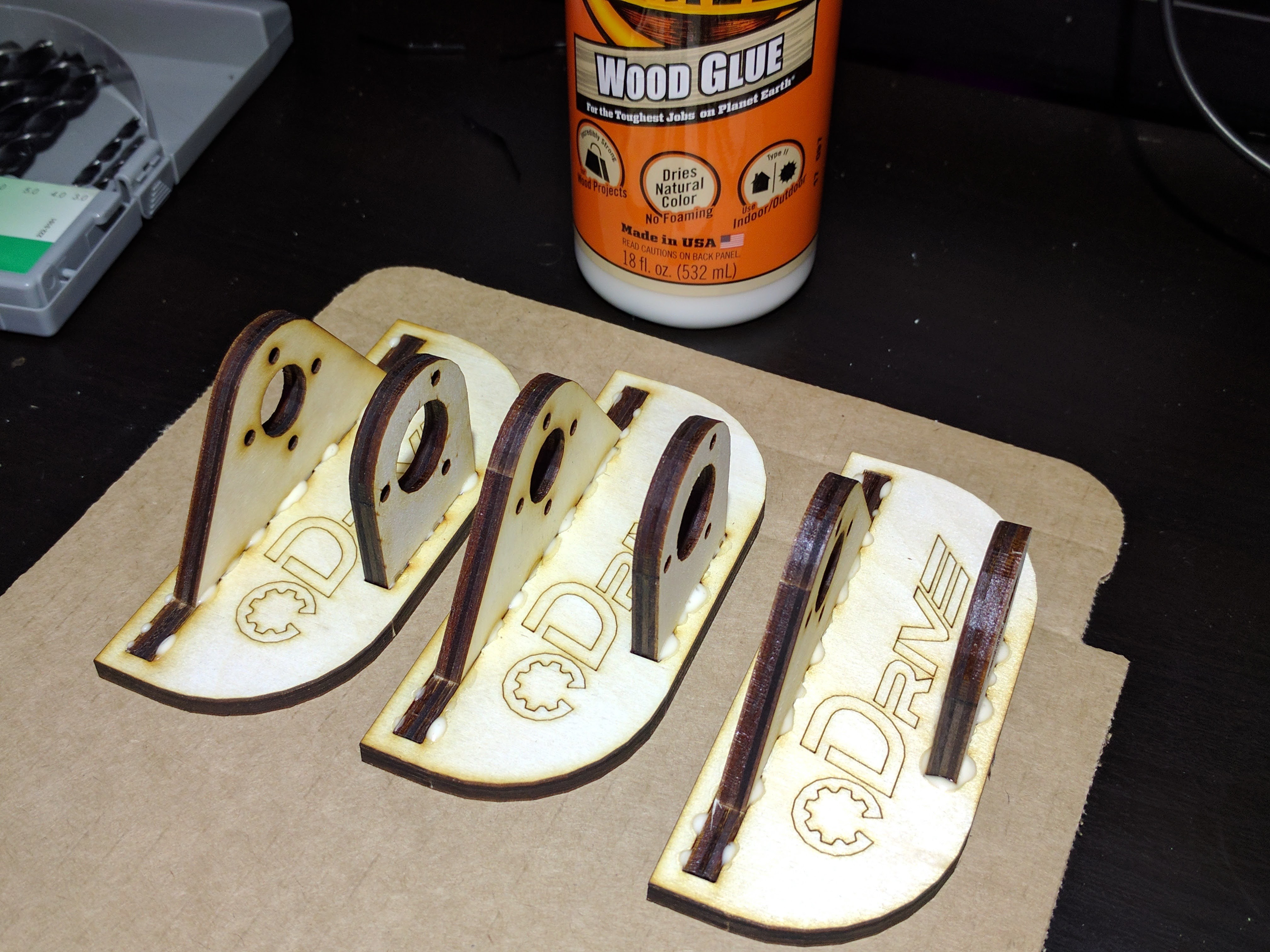 Gluing.
3D printing took forever..