July 1, 2018 | ProgressTH Our 3D printed DIYbio orbital shaker v2.0 is finally competed and up on Thingiverse.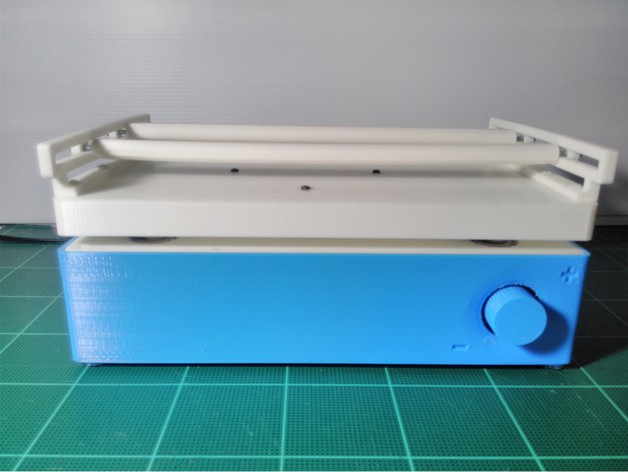 If you're familiar with our original prototype, this one is very similar, just much bigger, and has some design flaws worked out of it. It also includes a rail system to help hold containers and racks in place better.

You can find a short 5 second video of the orbital shaker in action here. 
The platform is 250x150mm which means you can fit a couple of quart-sized jars on there, or a many more, smaller containers typical in laboratory settings. We tested it up to 1kg at a relatively high speed. Smaller containers like test tubes can be successfully shaken at top speed. 
We are working on a central timing hub we can hook all of our opensource lab equipment to instead of integrating timing functions into each piece of equipment. This will keep part counts and costs down.
Follow ProgressTH.org on Facebook here or on Twitter here. We're also on Instagram now.