The design for the 7-segment encoders is trivial: they're just diode ROMs. So, of course, it took me three spins of the board to get it right!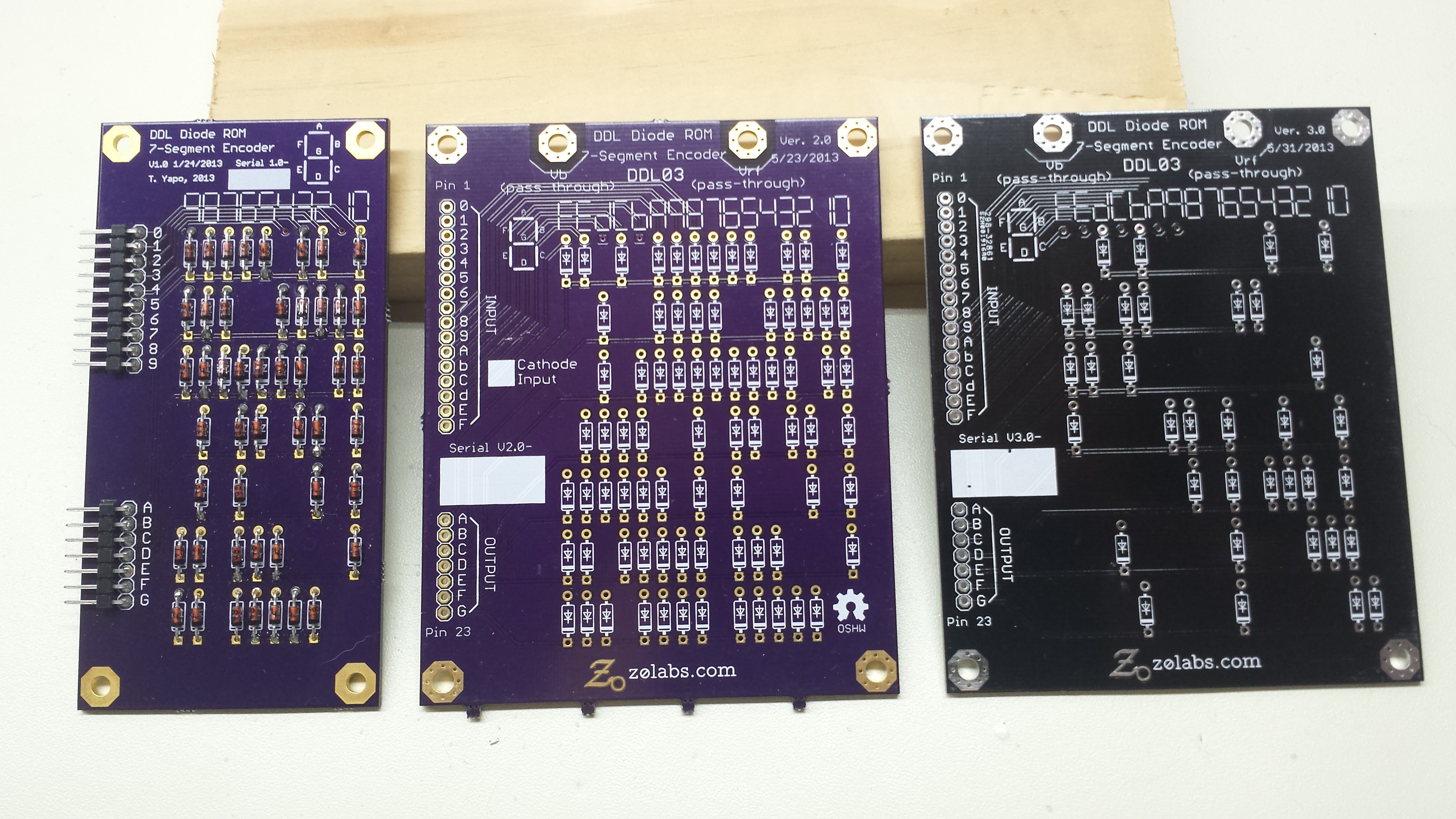 On the far left is the DDL 1.x encoder board, designed for numerals 0-9 only. In that design, the segment drivers were to be non-inverting, so a diode was required in the matrix for every lit segment. In the middle was the first spin of the encoder for DDL 2.x. Since I had extra room on the new DDL board size, I added AbCdEF to the matrix, so hexadecimal could be displayed. It's not used on the clock, but it would be perfect for the display on a simple computer. While those boards were being fabbed, I re-designed the segment drivers to use inverting logic - now a diode is required for each segment that is off. Another spin. Conveniently, the final version uses far fewer diodes. I had never realized the disparity between the number of on and off segments on a display before. There's probably something deep about the information efficiency of 7-segment displays in there somewhere. But I can't find it.
If you need a place to park 34 diodes, you can:

Next up: the power supply. Fast, powerful MOSFETs.