Just a quick update after a day of trying all kinds of things with MaxMSP and a Korg Elektribe.
MaxMSP is nice, but sometimes it's hard to find the correct components for what I want. Lots to learn!
Using an old FTDI Serial adapter for an Arduino Pro Mini is a horrible idea! Spent half the day wondering why the serial connection was buggy! Turns out the drivers are not very reliable on newer Mac OS's...
We have too many ideas!
So, I've uploaded all our patches to git, but it's far from finished. Maybe you can use it :)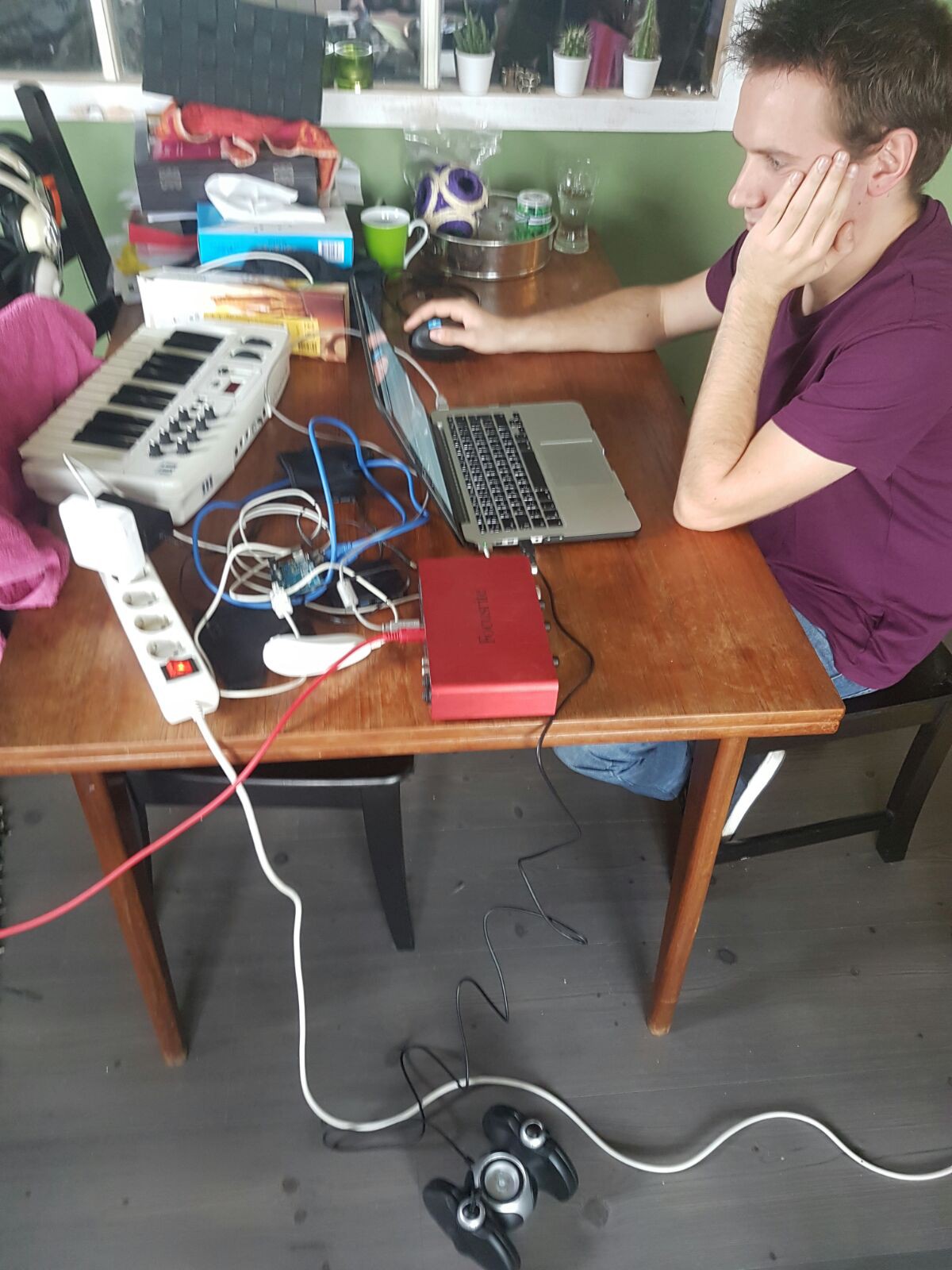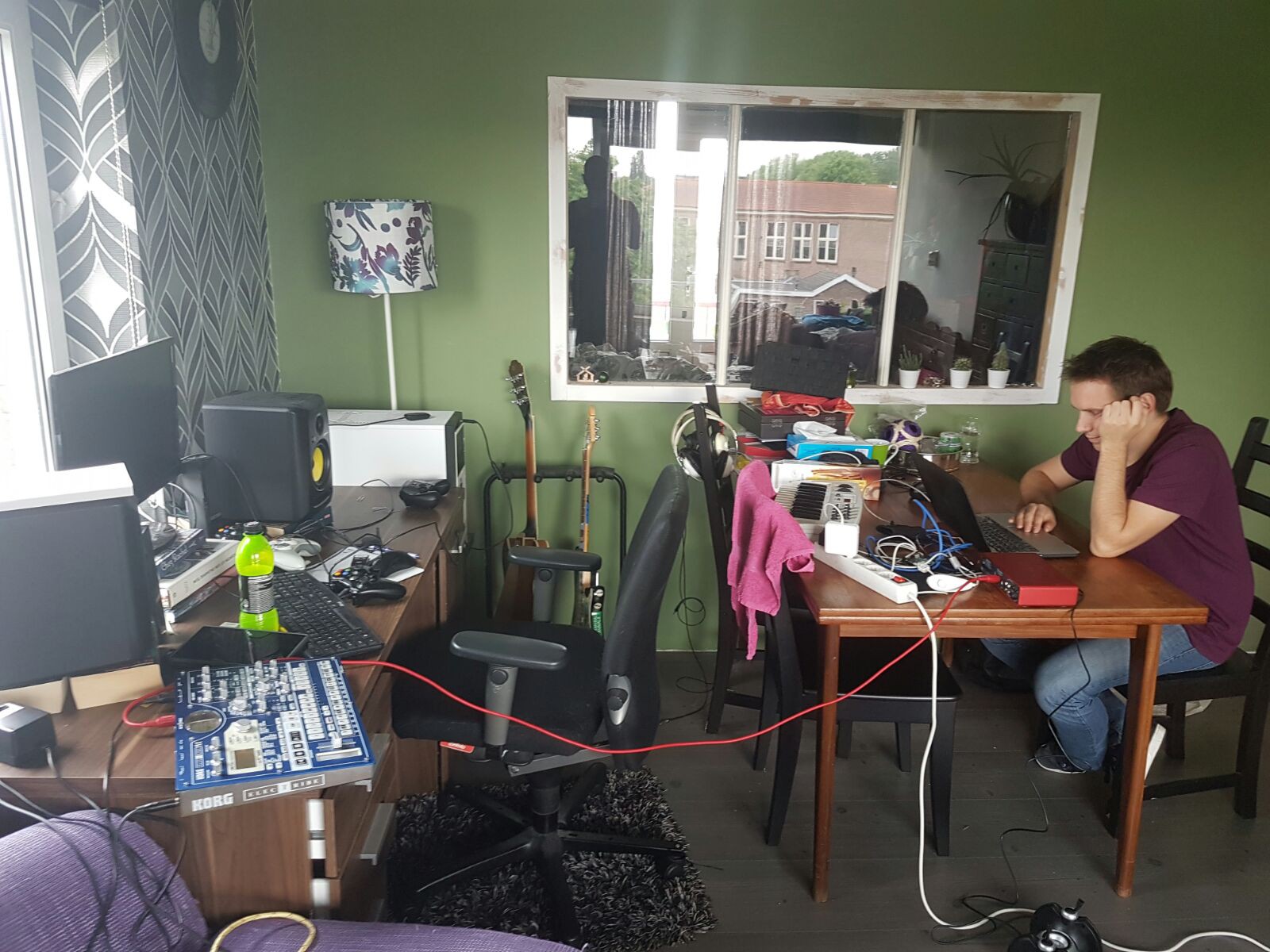 We used a midi/audio interface to send midi to the drum computer, but since it was about 7 years ago I last used MaxMSP this was mostly an afternoon spend on learning how the program works..
* I've updated the Arduino code to use a serial speed of 57600, this seemed to work good with MaxMSP. 115200 was a bit buggy and somewhere online was the tip to use this value; it works well with the nunchuck (almost no delay)!
If you have Wii-Chuck adapter you can use the code in the git to connect your nunchuck :)
More info in next update! Somewhere next week!