The mechanism is mounted on a metal/aluminum frame held together by 3D printed mounts.
A heavy duty metal bearing is used to let everything spin smoothly.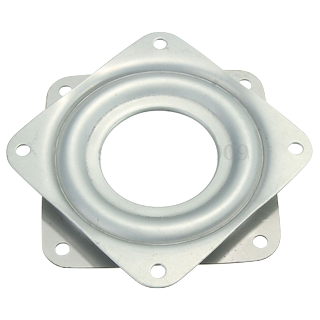 A micro geared dc motor is used in combination with the driver of a SG90 servo.
The potentiometer detects the angle.
First working prototype of parts printed in grey PLA.
After this I made a couple revisions to make it more steady using black ABS.