My original design had a "one piece" body which works great on a high end 3d printer (Stratasys with soluble support material), but I realized most people don't have one of those at their disposal. To resolve this, I designed a version with a two piece body that does not have major undercuts and should print much better on consumer grade printers. Below you can see the difference. The CAD and STL files are available to download in the files section of this project.
Original one piece design, the body part shown in blue prints well when soluble support is available, but will probably be a challenge for printers without this feature.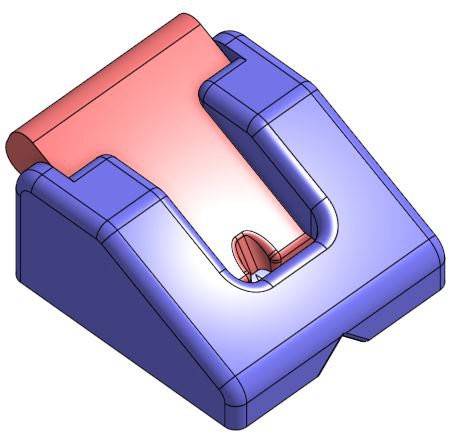 Two piece design can be printed without support material, then assembled using three #4-40 or M3 screws.