Schematic [PDF], BOM, and PCB layout for my PIP-Watch "Zero" was completed during this week. Layout data was sent to a local PCB fab – pragoboard.cz. The board should be ready and shipped during the next week.
The PCB is is 80mm*35mm. The top side is dedicated to the EPD display, battery (underneath the display), 3 push-buttons and 4 LEDs. The bottom side carries all the main electronics – processor, bluetooth modem, display driver, and power source.
All design files are in the project repository.
Layout Top side: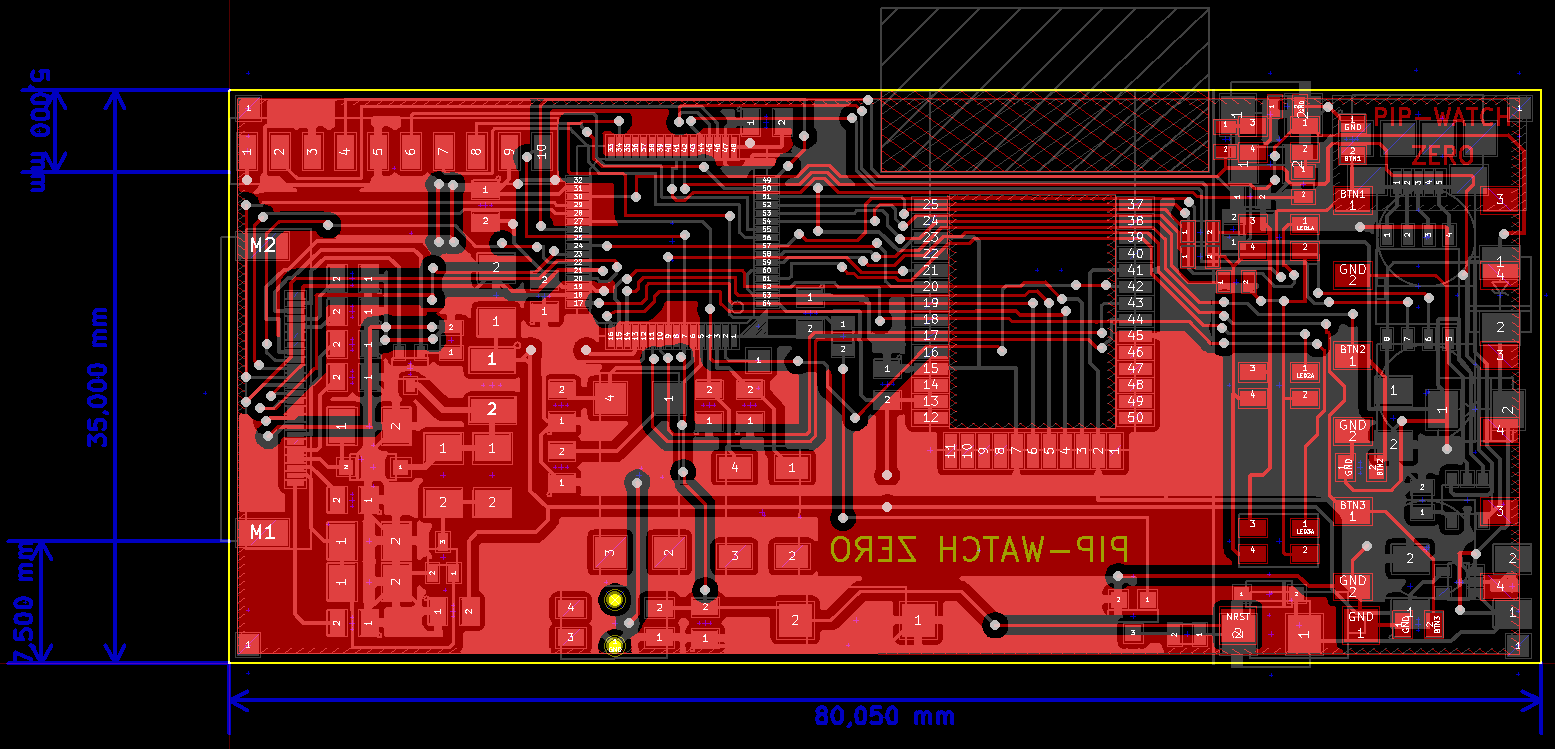 Layout bottom side: