Iota combines cheap AVR dev boards and cheap nRF24L01+ radio modules to create a home network of sensors, and "actuators" which can switch things on and off through your house.
Over time you can build up a custom smart home, all wirelessly and designed to be light on power to allow long run times from 2xAA batteries.
System Design
One of the primary goals of Iota is to make it simple to build a network of sensor and actuator nodes.
It is easy enough to combine a micro controller and radio to send simple messages, but you have to write special code for each case, each new message you want to send.
So as you add more nodes, more combinations, the code becomes harder to write, harder to combine.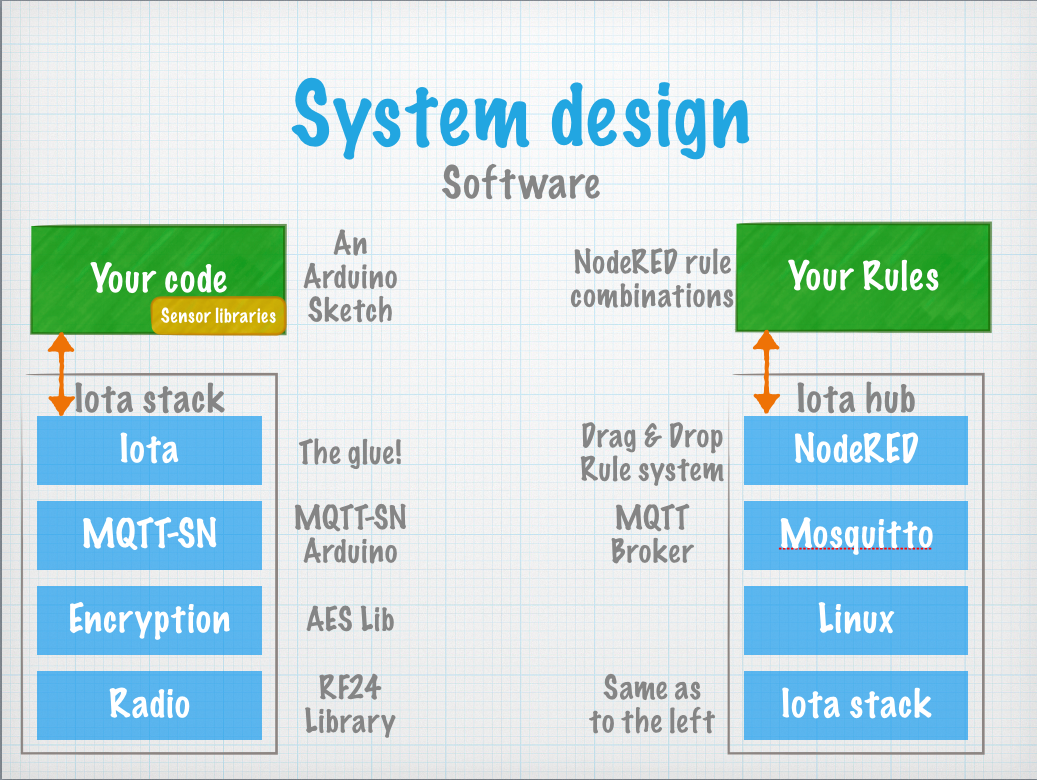 Iota solves this by providing a higher level abstraction using the MQTT-SN protocol allowing different messages to be sent without needing special code for each case.
Another thing Iota provides is security.
By default, the radios used in Iota send messages in plaintext, which means anyone can listen in or even inject their own messages.
You might not care if your neighbour knows the temperature of your room, but you sure don't want them switching your lights on and off in the middle of the night!
To protect your network of things, Iota encrypts messages between the nodes and the hub using the AES encryption standard.