Though id try the boards with real motors. The biggest issue was getting enough grip from the motors to the paper.
My first try was Insulation from two wires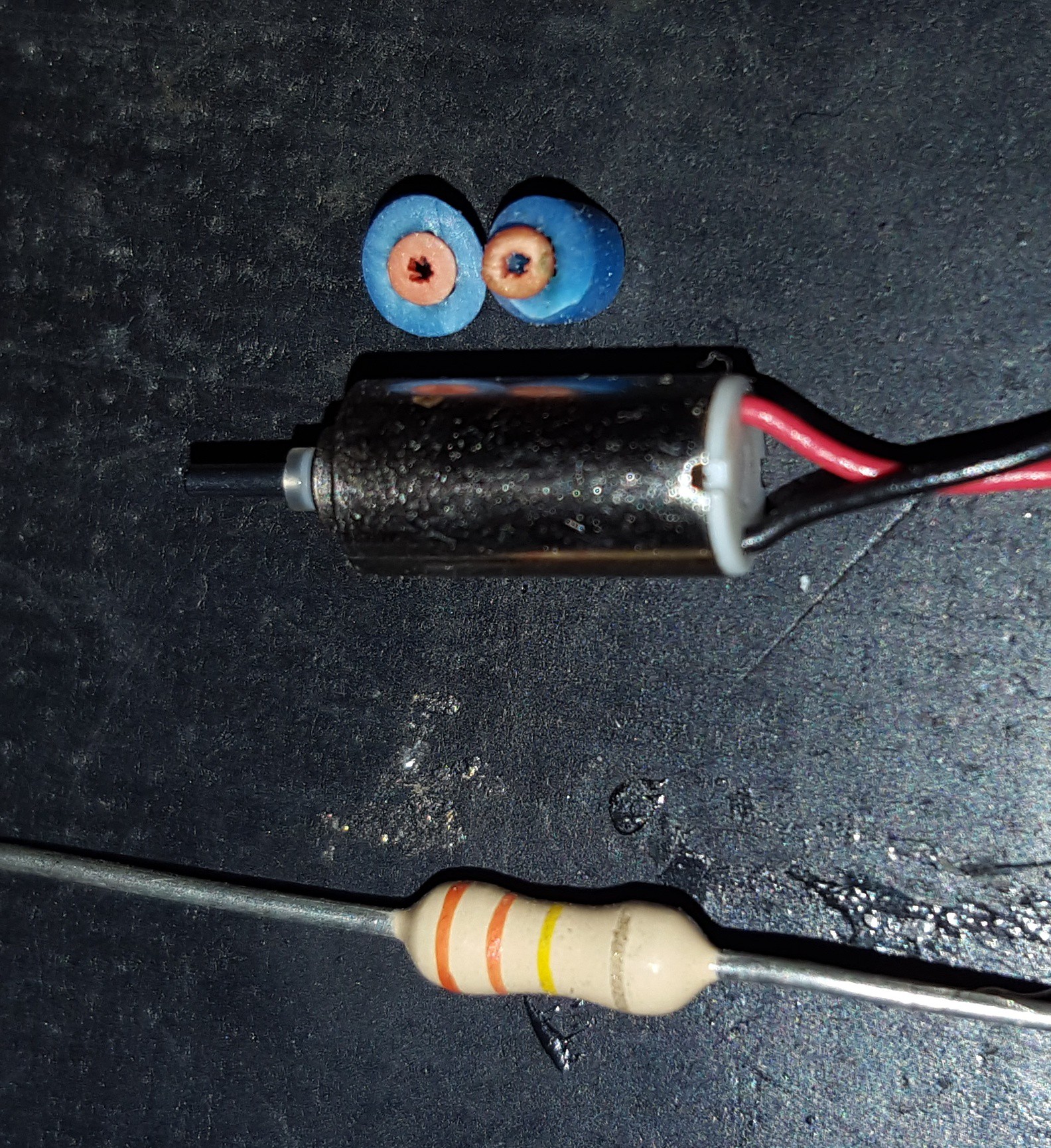 Finally came up with a solution silicone baking sheet.
Using a leather punch, you can cut out 3mm diameter disks, pus a pin through the middle and fit them to the motors.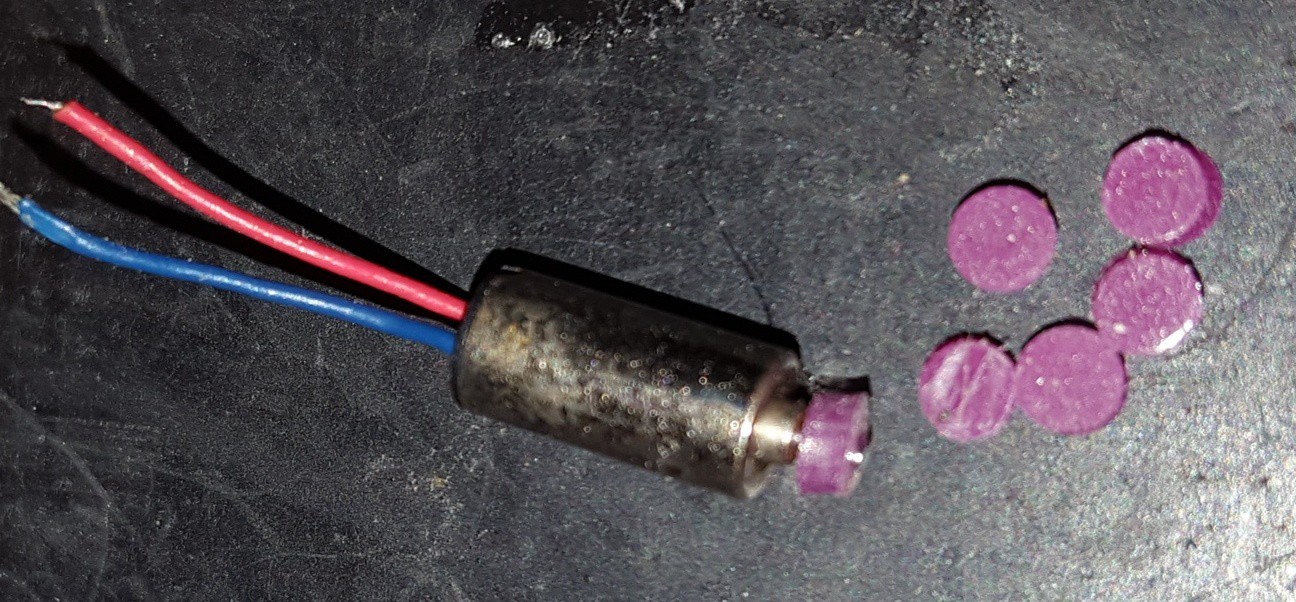 The problem now remains to control the power, PWM is giving me some control, but when there is only one motor running they don't have enough power. Awaiting a new SMT board from OSHPark, Hopefully this will cut down the weight