After the first prototype I am ordering arduino pro micro to make the console smaller, and while waiting for the pro micro, I found a 3.7 volt 1000 mAH lipo battery from my unused previous project. So, I decided to order another component which is a lipo charger and 5v booster module from wemos. 
After all the components arrive I unplugged the oled display start soldering again on a smaller Perfboard and added caps to the buttons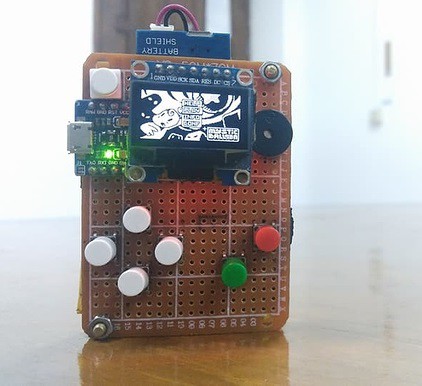 It is another success and I was pretty satisfy with the result for few months.
But I still want this project to be more neat by creating a custom PCB for this. And I have no knowledge at all for designing a PCB. So, I try installing KiCad and learn about it but there are so many keys I need to memories. I need a more simple tool than KiCad, then I try easyeda which is a lot easier for a dummy like me.