I was planning to print the Version 2 of my ardubuino PCB which has the size of 85x37 mm. I try to to print on jlcpcb which has an awesome price. $2 for 10 PCB with maximum size 100x100 mm. Not to waste with the maximum size the jlcpcb has to offer I'm thinking of designing a faceplate from the PCB material along with main PCB itself
my faceplate design was inspired from from @bobricius's Gamebuino clone project. 
which is look like this: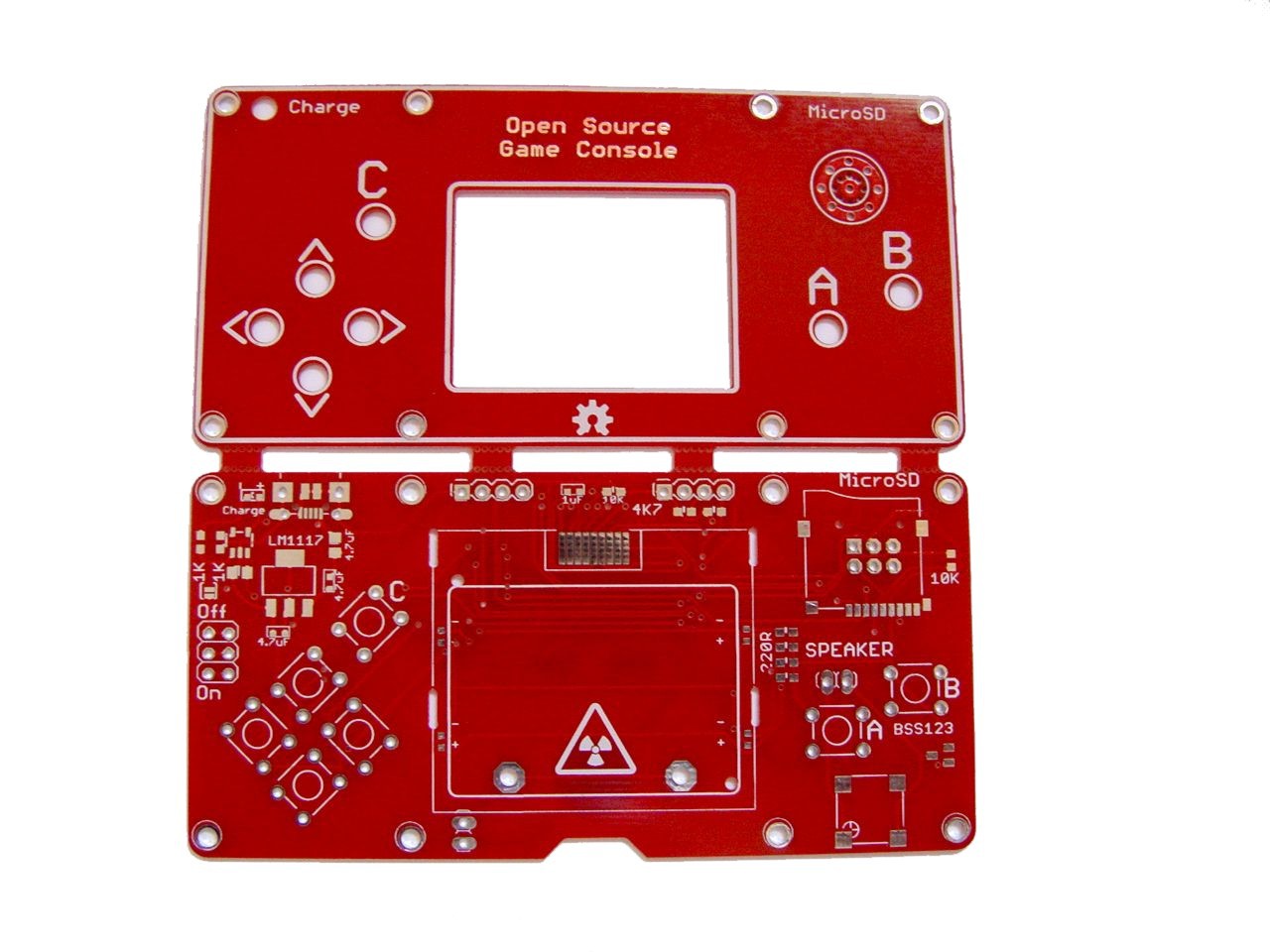 Thanks Bob for sharing your project.
it got me motivated to do the same things so I came up with my own pcb design which look like this: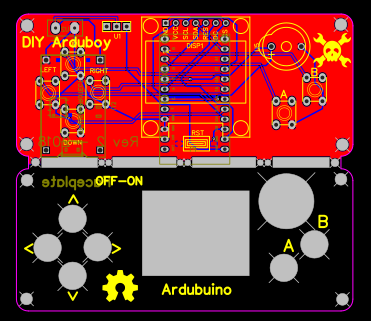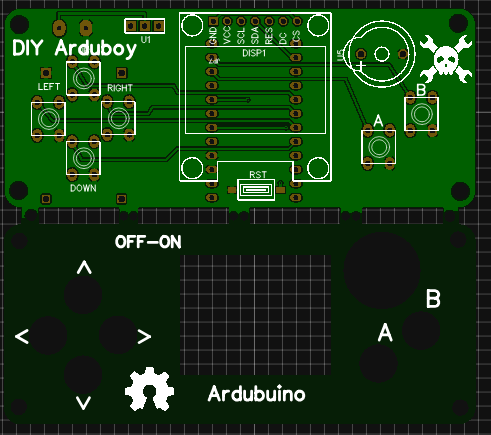 After setting all things up on easyeda I proceed to quote my PCB on jlcpcb to get my PCB printed.
I've already put this PCB with faceplate design on this page to make it easier for anybody to do the same thing.