I have to do something about it or something bad will happen... 2 months of software and hardware revisions without magic smoke or bug invasion, ... it won't last forever.
I could not play with this device without a proper enclosure anymore...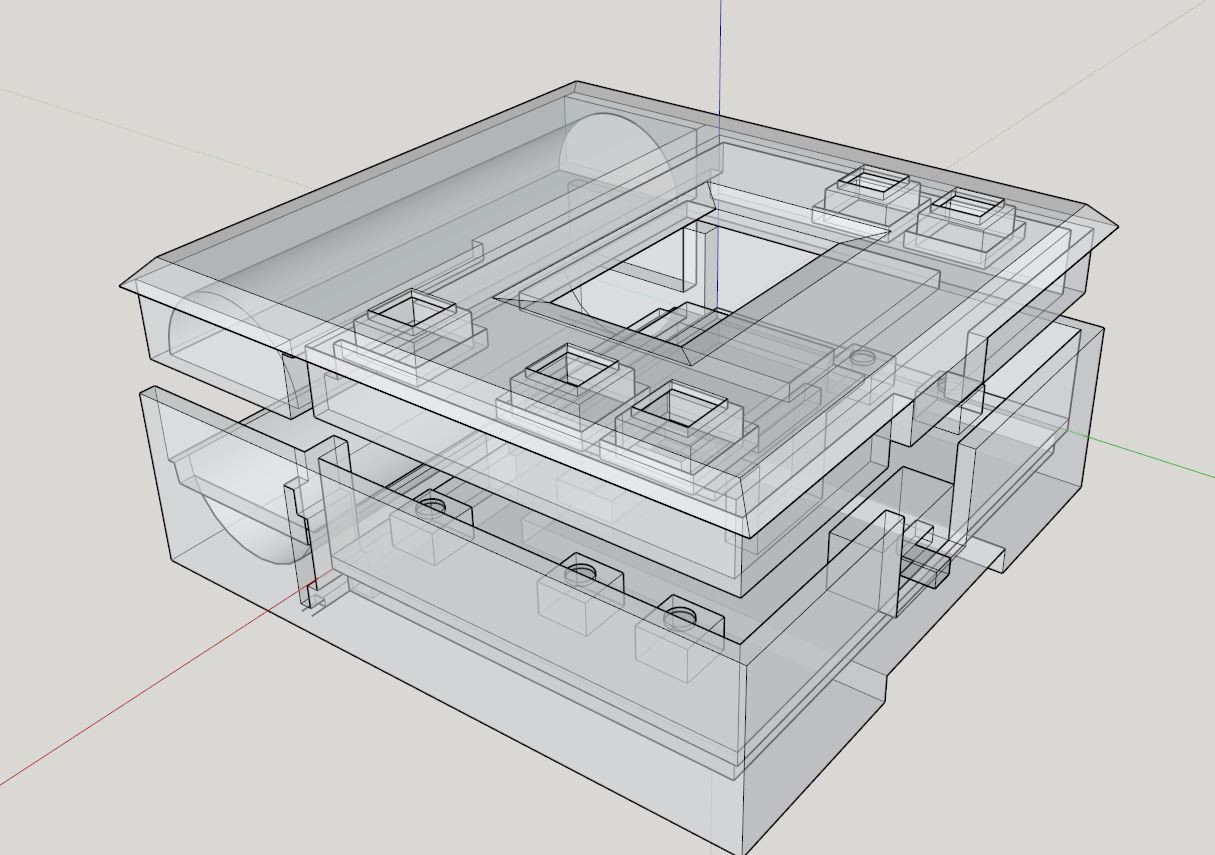 left and right buttons are not aligned with oled display : really ? ... :) I'll take care about that while knitting PCB version2.... :)
forget that, version2 won't be on a perfboard : it will have a real pcb with proper design and charging circuitry...
That being said, the current v1 prototype is very usefull already : today I used it to check my 3d printer while being outside my basement (printing its own enclosure...), and I could use the analog monitor to determine the perfect LDR for a customer device. One month ago, I may have deployed a laptop and an arduino for the same experiment...
3D design is not my thing and I'm not sure if it will work, but it is now printing ... (3D design/printing is just a tool, like PHP, solder iron, electronics design and cake cooking)... as usual, I learned a lot today, goal as been achieved :)