The expansion cloud chamber was invented by Charles Thomson Rees Wilson (1869–1959) and he received the Nobel Prize in physics for it in 1927.

Original Wilson cloud chamber (source):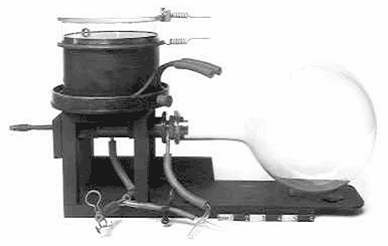 Beside many other applications, Wilson cloud chambers have been used for cosmic ray research. War-built V2 rocket with a nitrogen gas operated Wilson cloud chamber: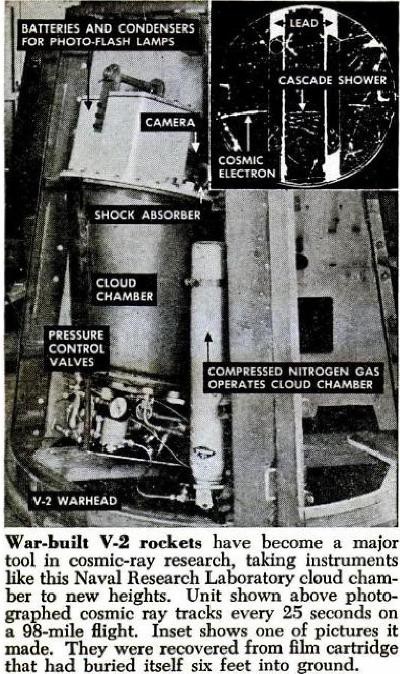 From
July 1948 edition of Popular Science
Following figures show the general design of the expansion cloud chamber: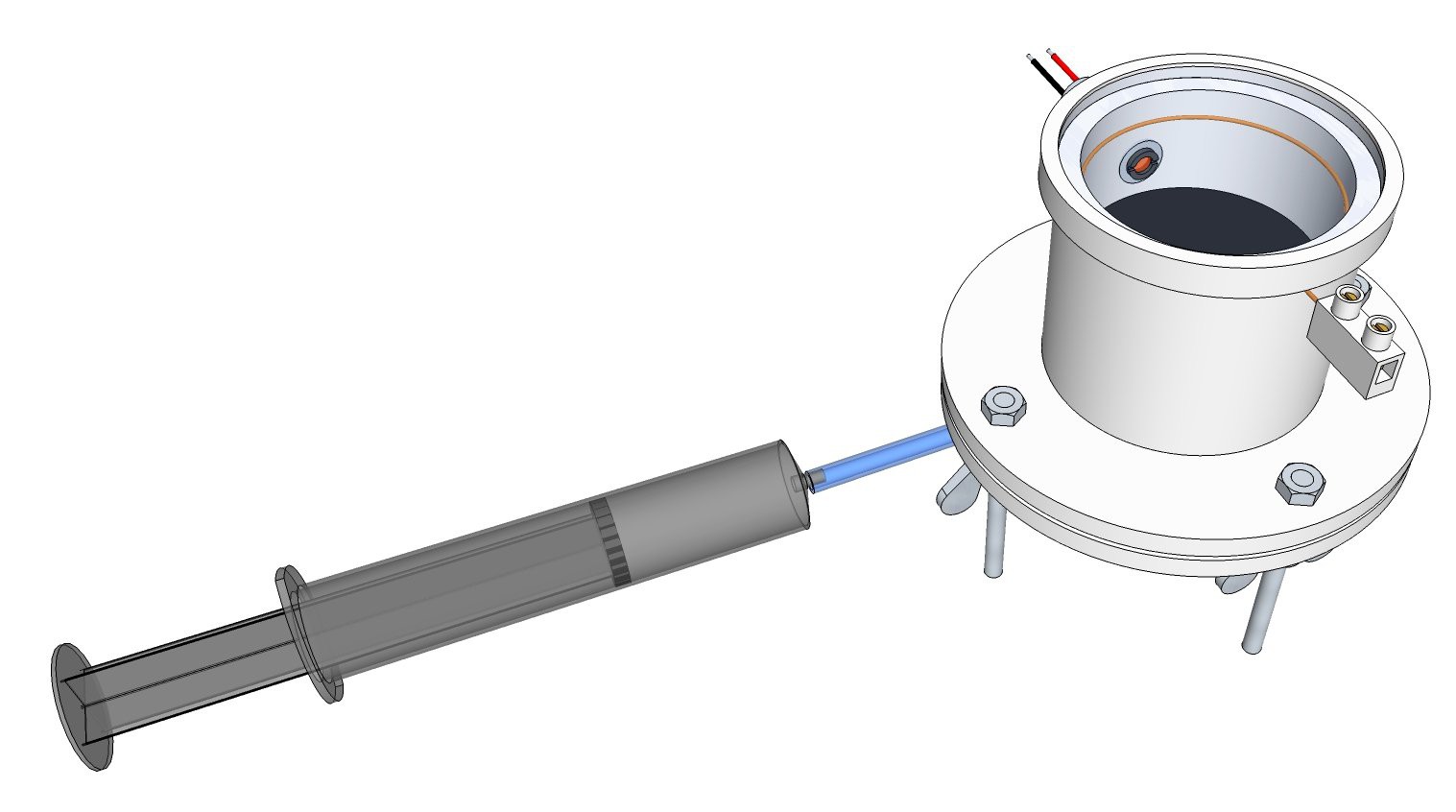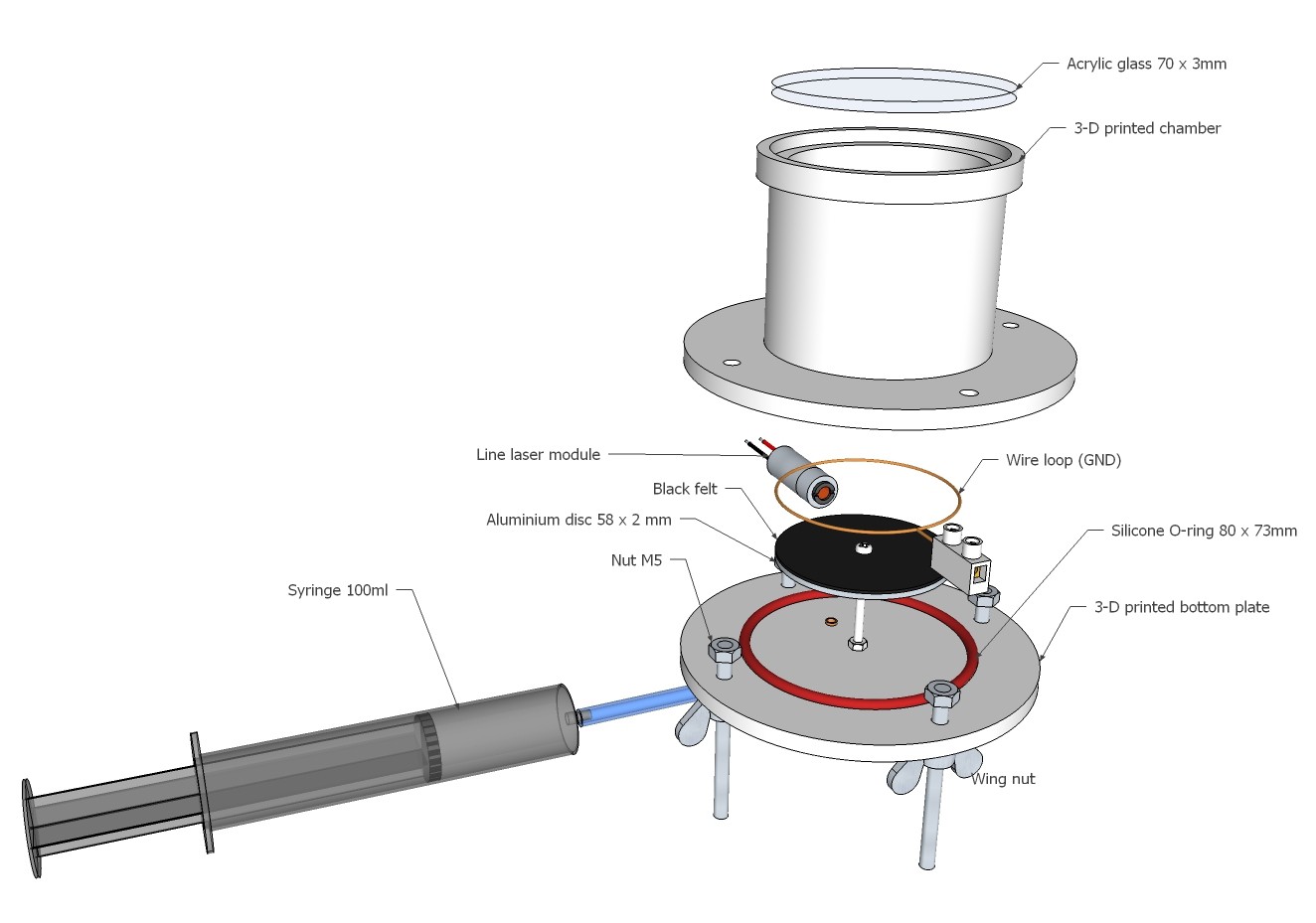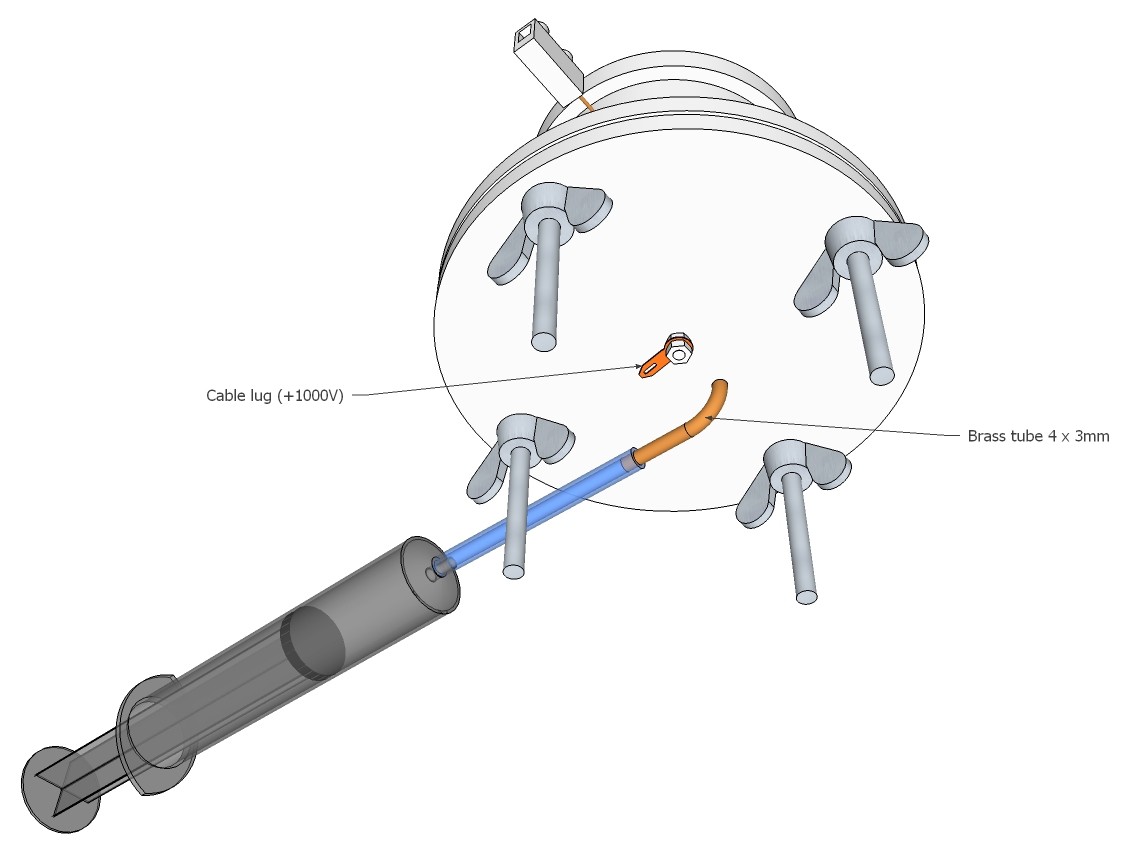 Additionally a high voltage power supply is needed. Next figure shows the schematic of a Villard cascade voltage multiplier. Please note, the transformer T1 is operated in the opposite way as usual.
The cloud chamber needs a fan-shaped light beam. Therefore a line laser is suitable. Several years ago I built a few cloud chambers and experimented with different light sources. A line laser provides a fan-shaped light beam and excellent visibility of the tracks due its spectrum. You can check out this video I made in 2010 to see an expansion cloud chamber with line laser illumination in action.
License
This project is released under the
MIT license
.