I just updated the CAD-Files. Now the Circular Spline and the housing are two seperate entities, this allows for a fast iteration on tooth profiles as one doesnt need to print the biggest part of the assembly over and over again. Instead of a dovetail geometry i went for rectangular keys for this version. I figure the fitting might be difficult wit the dovetail and it doesn't provide more strength than rectangular keys.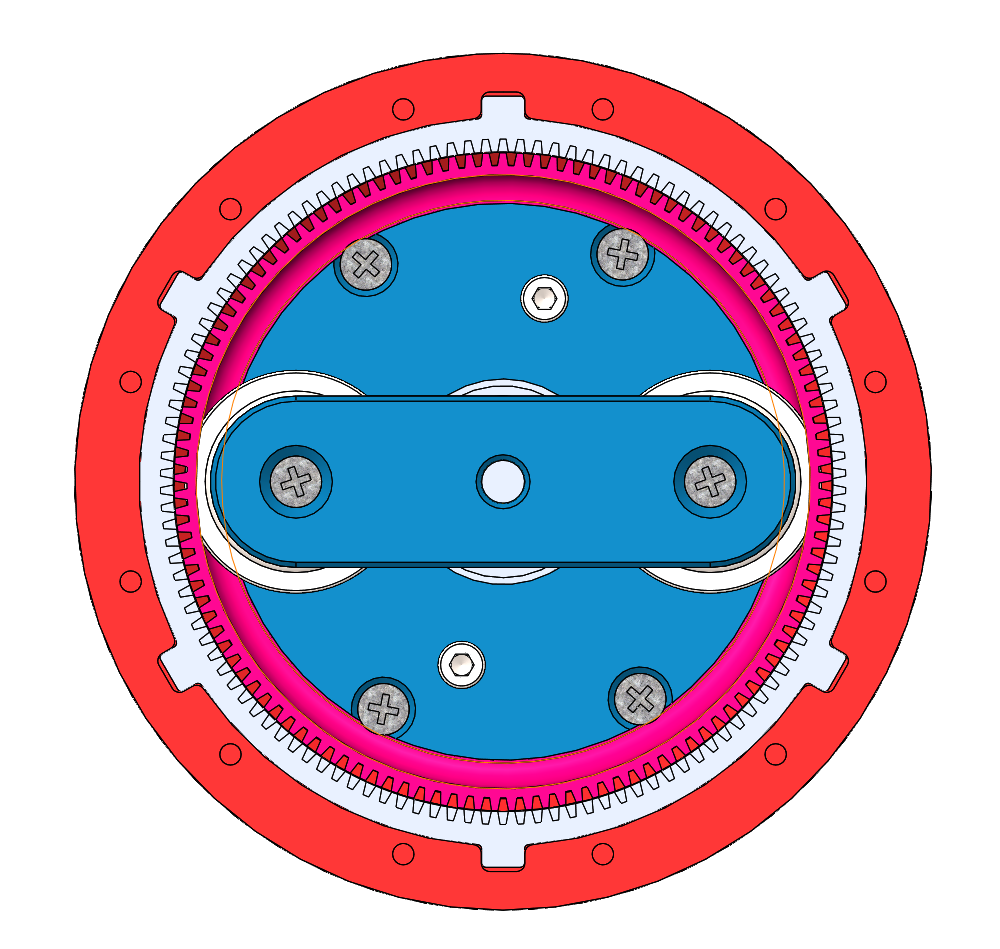 Also I changed the shape of the teeth to be less triangular and more "parallel" - the base part is now 0.75mm with an internal tooth angle of 20°. I'm currently printing the parts for testing.

See the github repository for the latest files. 
Also, leave me a message if you would like to have a little tutorial on how to draw the tooth profile in Fusion360 as it way more accessible to the majority than Solidworks is.