The touchscreen arrived today..  To my surprise, I plugged in the BBB and gave it power and it worked right out of the box without any modifications...  YAY!!!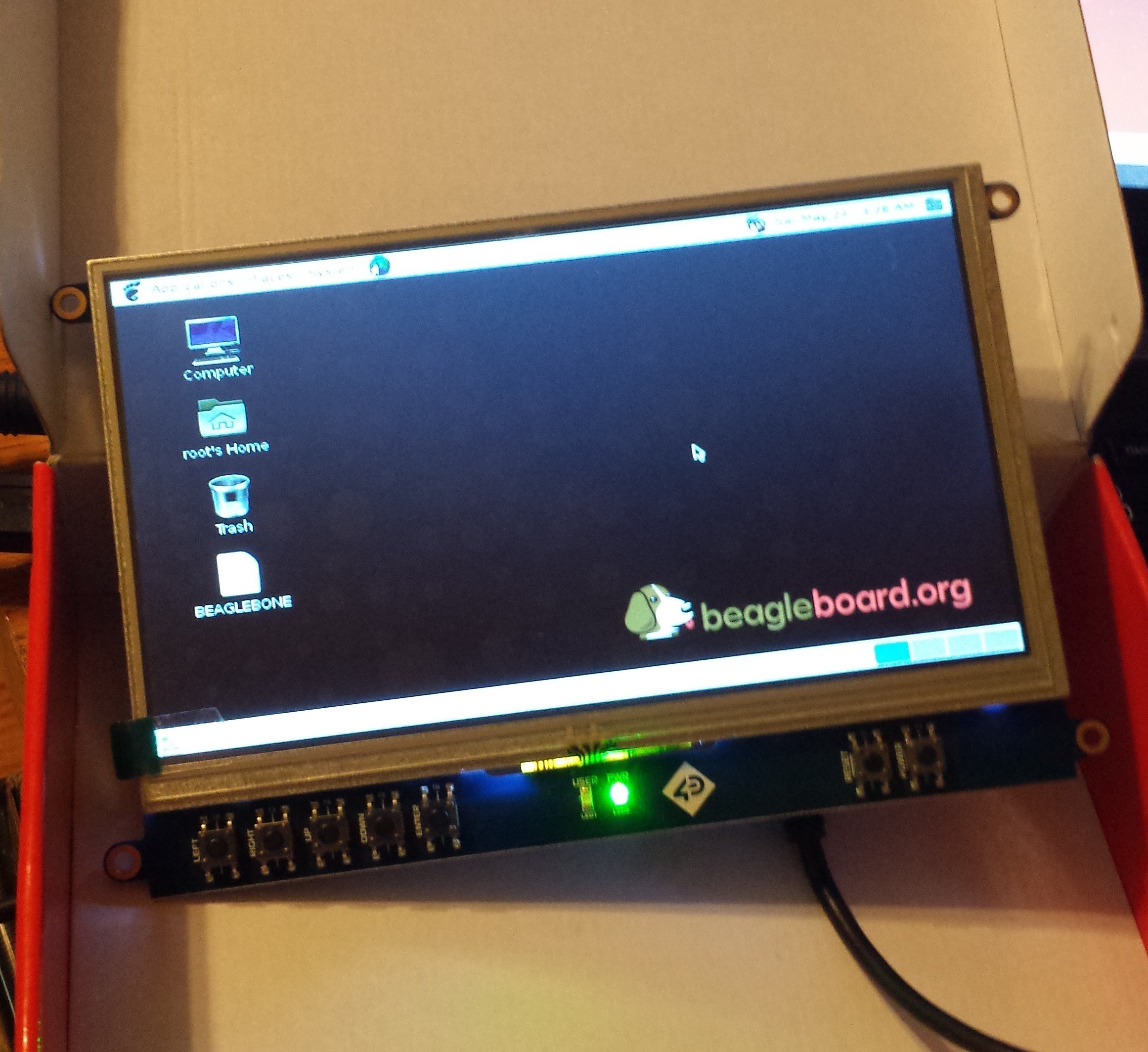 Thanks to Derek Molloy and his videos (http://derekmolloy.ie/beaglebone/qt-with-embedded-linux-on-the-beaglebone/), I think I'm gonna try QT for the gui.  Unfortunately, it doesn't look like I can cross compile from Windows.  Thanks to Windows 8 and Hyper-V, I have Ubuntu installing on a VM as I type...
Next on my to-do list is to try and get the WiFi dongle that came with one of my Raspberry Pi's to work on the BBB.