When i started this project I wasn't sure how I would set the the date and time. The easiest way was to set it with an Arduino via serial but if this clock would end up with someone else with no programming experience this would be very hard. So I went the extra mile to create a menu to the date and time could be set on the device itself. First I tried to mount the menu on the bottom which meant you had to flip the clock over, but this turned out to be very unpractical. Eventually I decided to put the menu on the backside together with buttons and a DC-in connector. I didn't want to screw this up because the panels where already lacquered.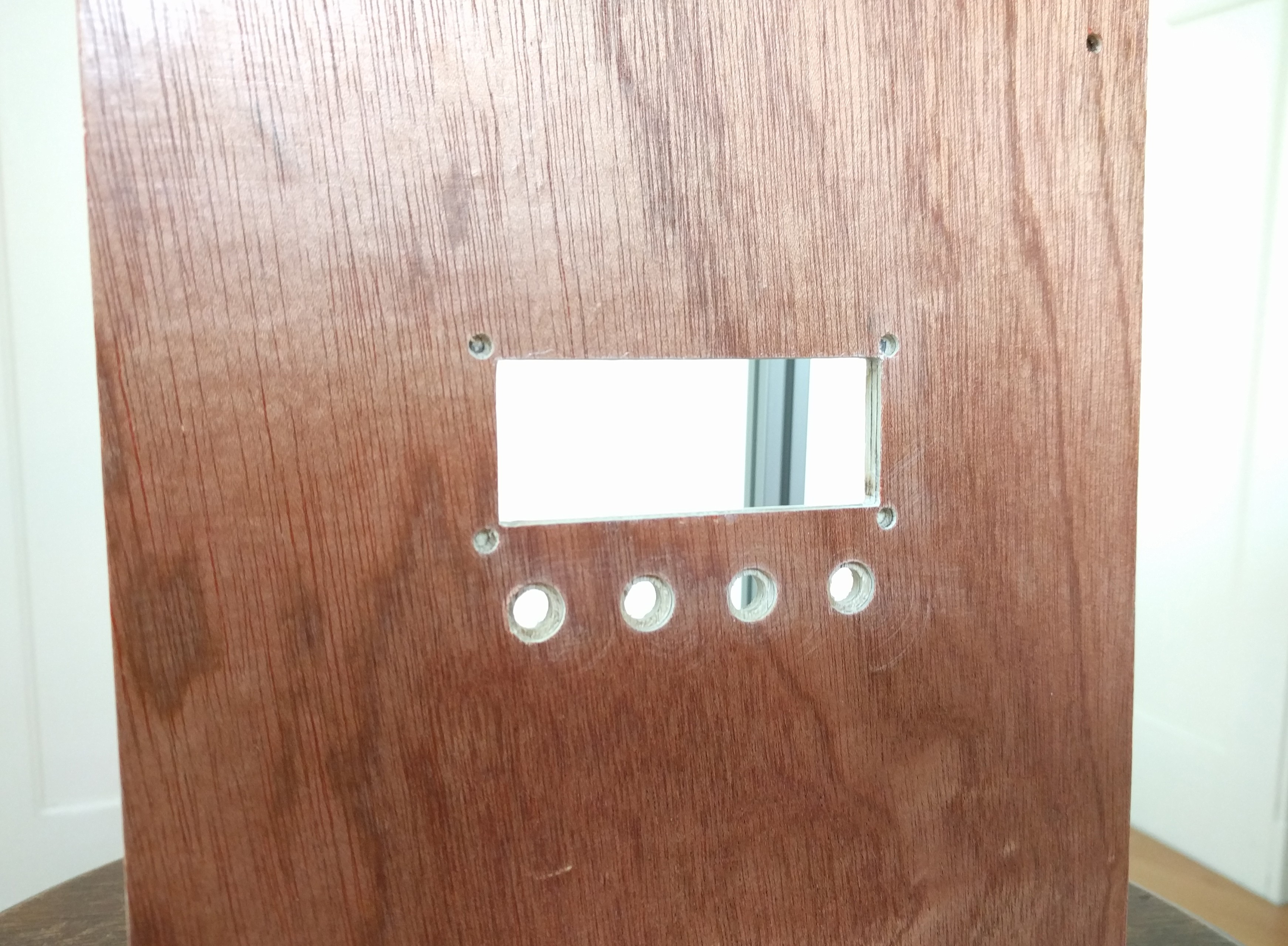 Cut the holes and recesses on the cnc (The scratches are form a light sanding).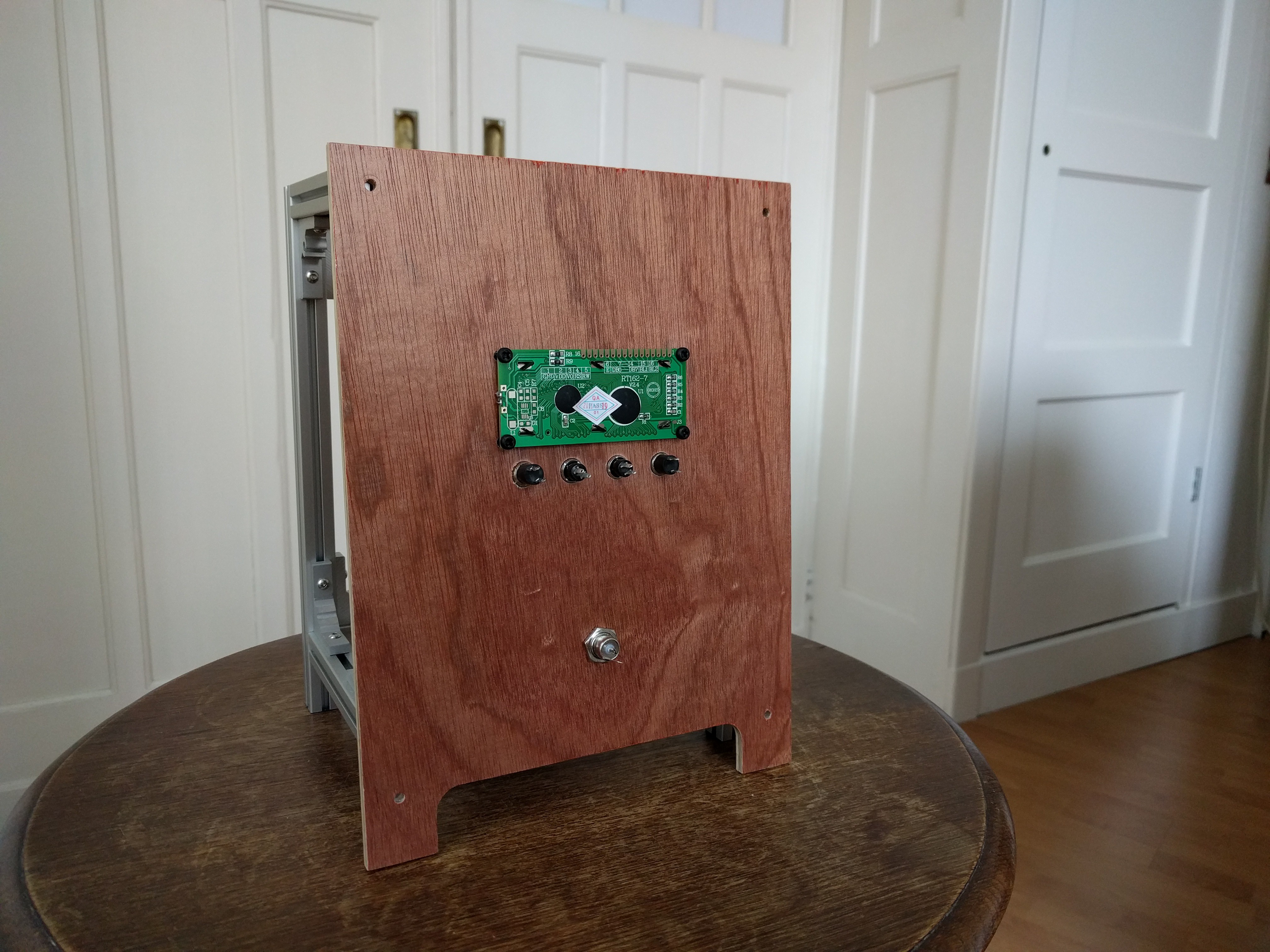 All the parts mounted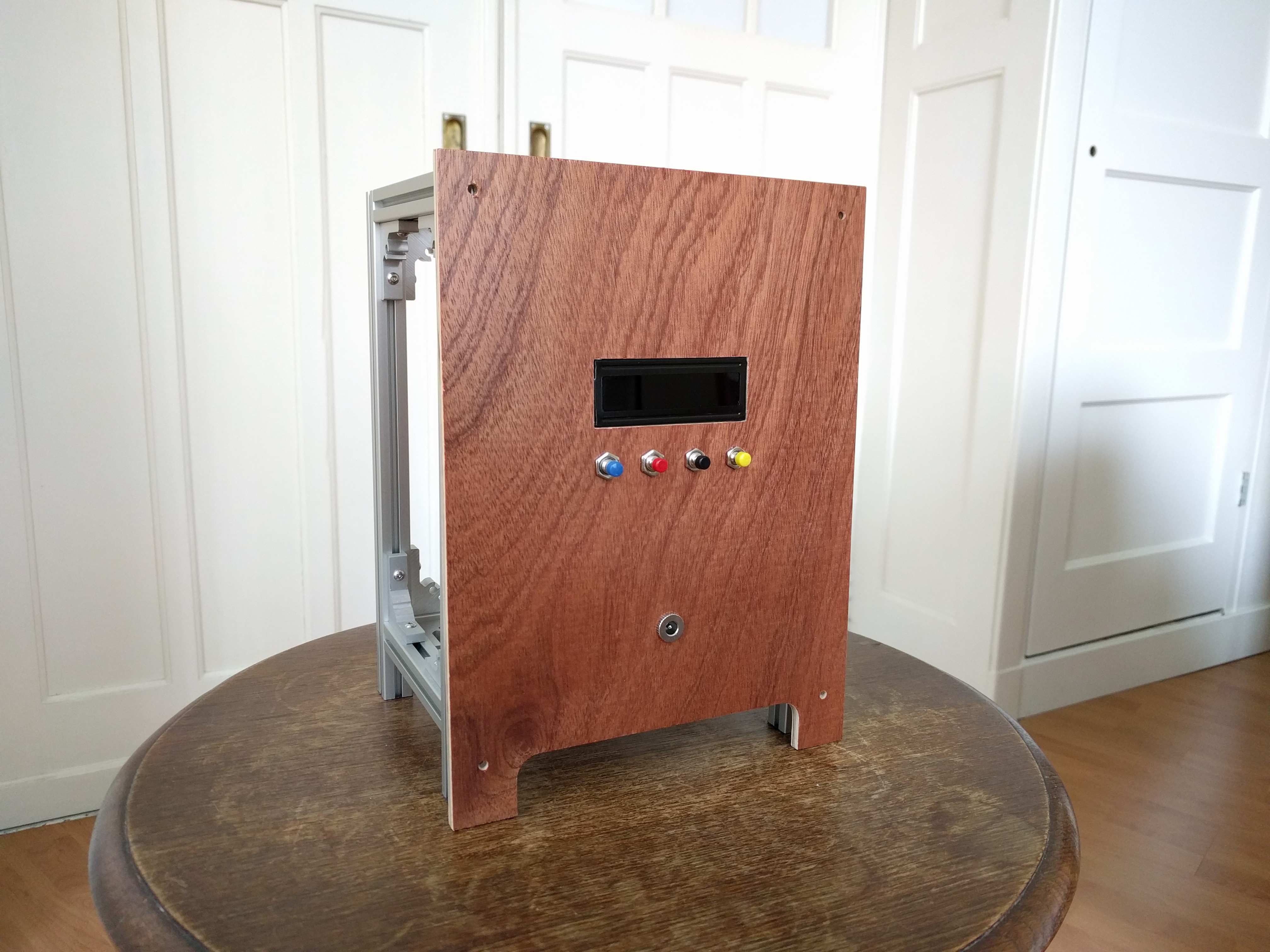 The Lcd screen displays the date, time, moon phase percentage and the temperature. The functions of the buttons will be, blue: Menu/set/next, red: up, black: down, yellow: backlight (which will automatically switch of after about 30 seconds).