It seems that the lens I used is not the same as the lenses in a google cardboard.
This is not what I wanted, I want to build this item that everybody can rebuild it.
I used for my first prototype, witch works, a lens from these cheap 3d glasses.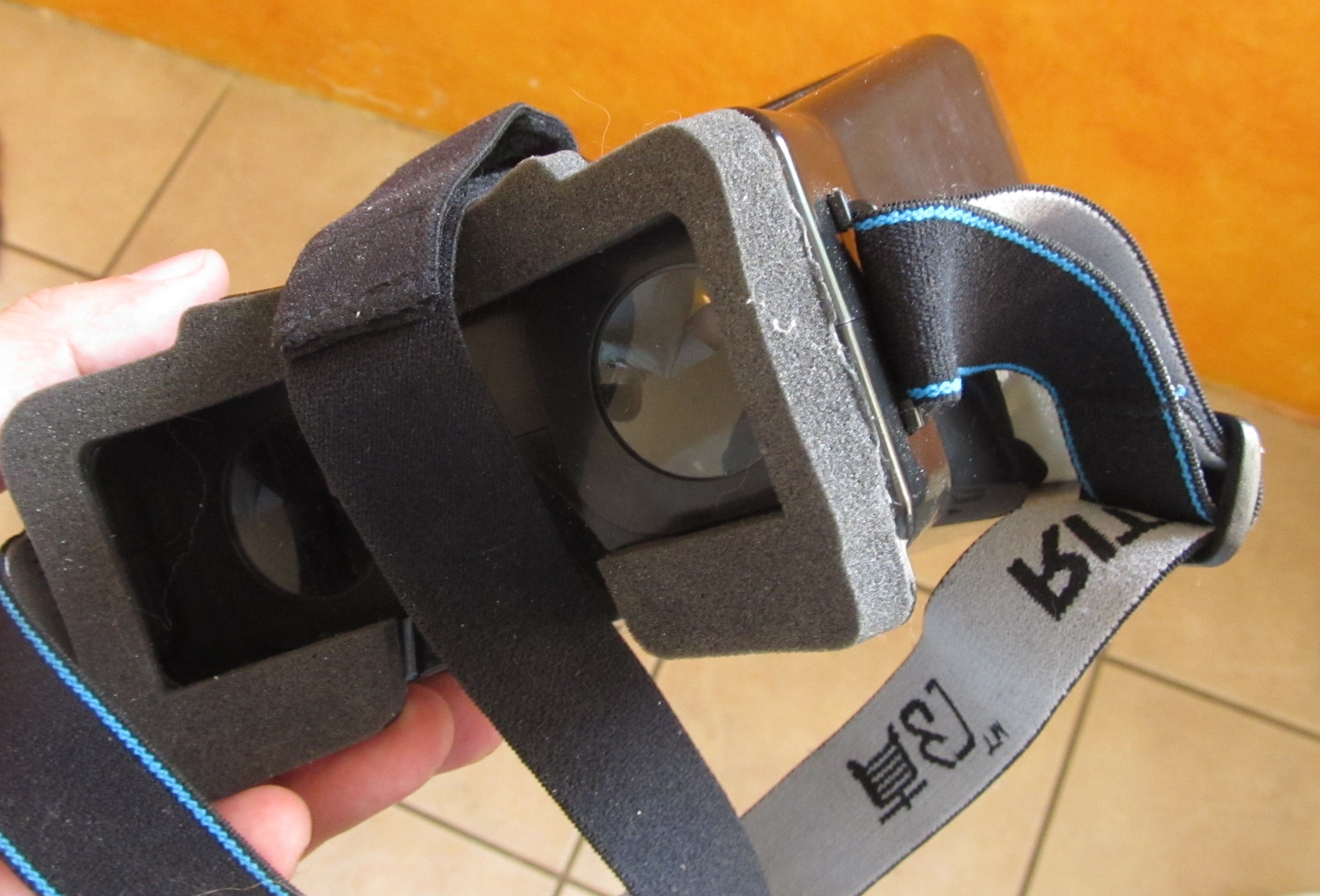 And this was the testsetup.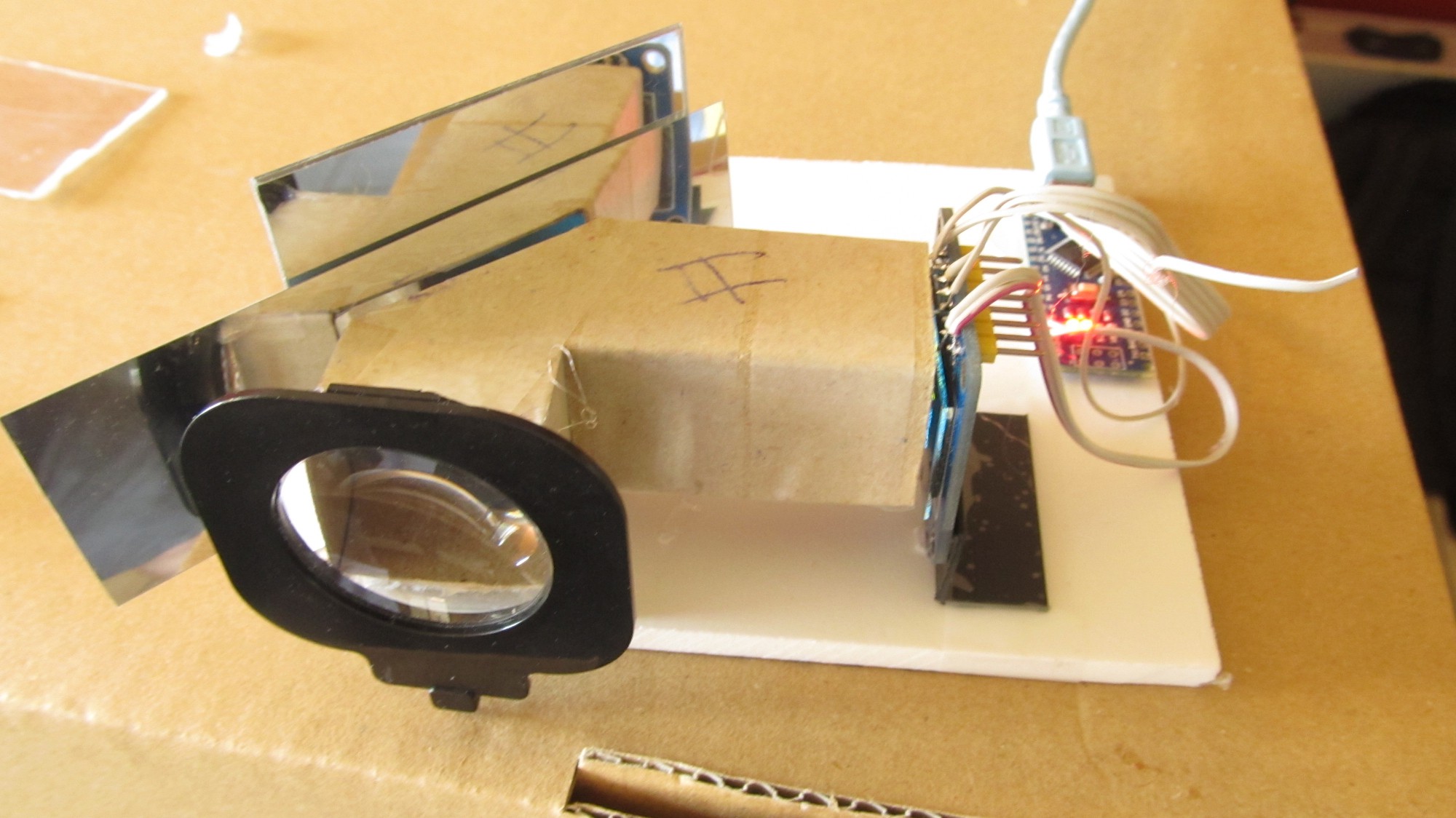 And now I has to redo the tests with original google cardboard lenses.