If you have ever wanted to build your own little humanoid robot, the time is now! I am crowdfunding a batch of TyroBots. Check him out on Kickstarter!
You have pretty much two options: 
A complete kit including the parts 3D printed for you
A makers kit that lets you 3D print the parts yourself.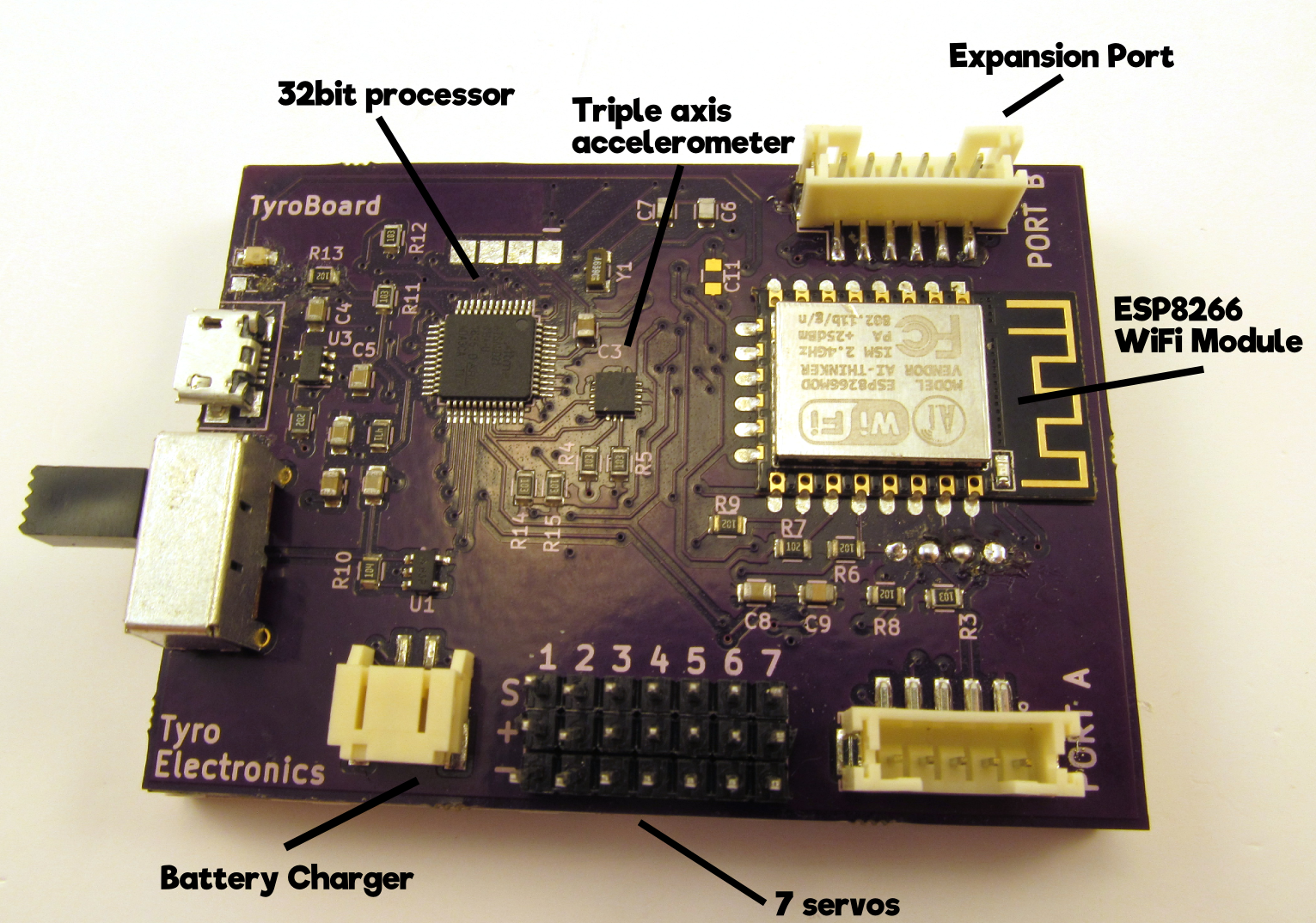 TyroBot's brain is a controller board that hosts 7 servo motors, a rechargeable lithium ion battery, WiFi, a triple axis accelerometer, and 32 bit ATSAMD21 microprocessor. TyroBot is easy to control, whether that be right on the 2.8in touchscreen face, or with a simple arduino library.