I've been busy for the last month getting settled into the new house and getting Goliath unpacked. I had been hoping to transport Goliath in one piece (minus the oil and gas), but after the movers arrived and saw everything that was going to be packed, it became clear that wasn't going to happen. So I had to disassemble Goliath in addition to the test stand. Here's a shot of Goliath before being packed up on the moving truck.
Here's the test stand reassembled inside the new shop in Washington. Goliath is in the center ready to start being reassembled.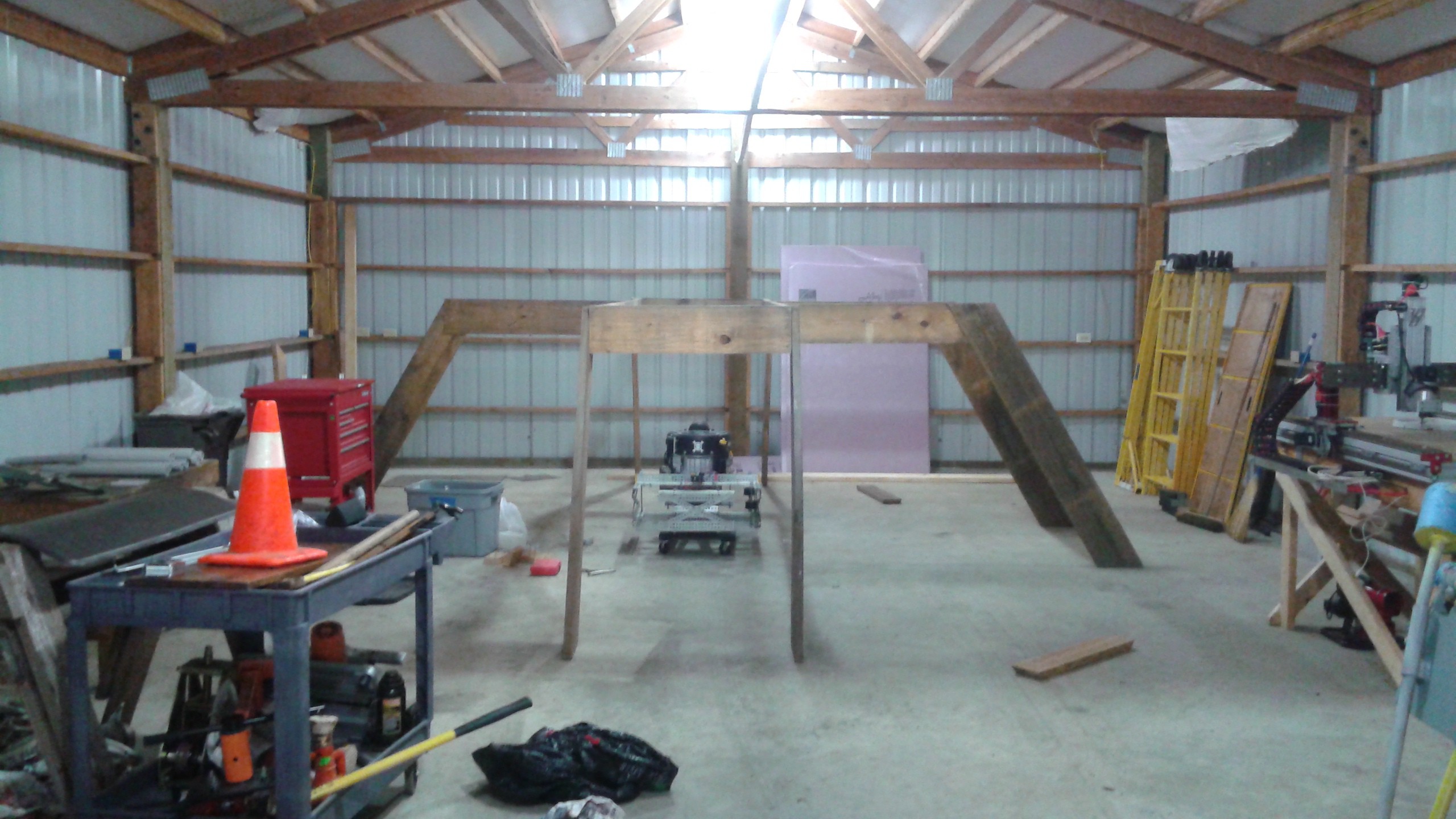 The shop is going to be great because now I don't have to deal with the weather and planning around it. Hopefully things will go more quickly once I get started back up again. The downside of the 60 ft long shop? There wasn't a window or a door anywhere near where I wanted to place the test stand. I don't want to create a giant gas powered quadcopter only to asphyxiate myself or give myself carbon monoxide poisoning, so there needs to be some way of venting the exhaust.
So that brings me to my latest part of the project which is adding a door to this end of the shop. This last weekend I got started by cutting out the door way. Here's the wall where I decided to place the door.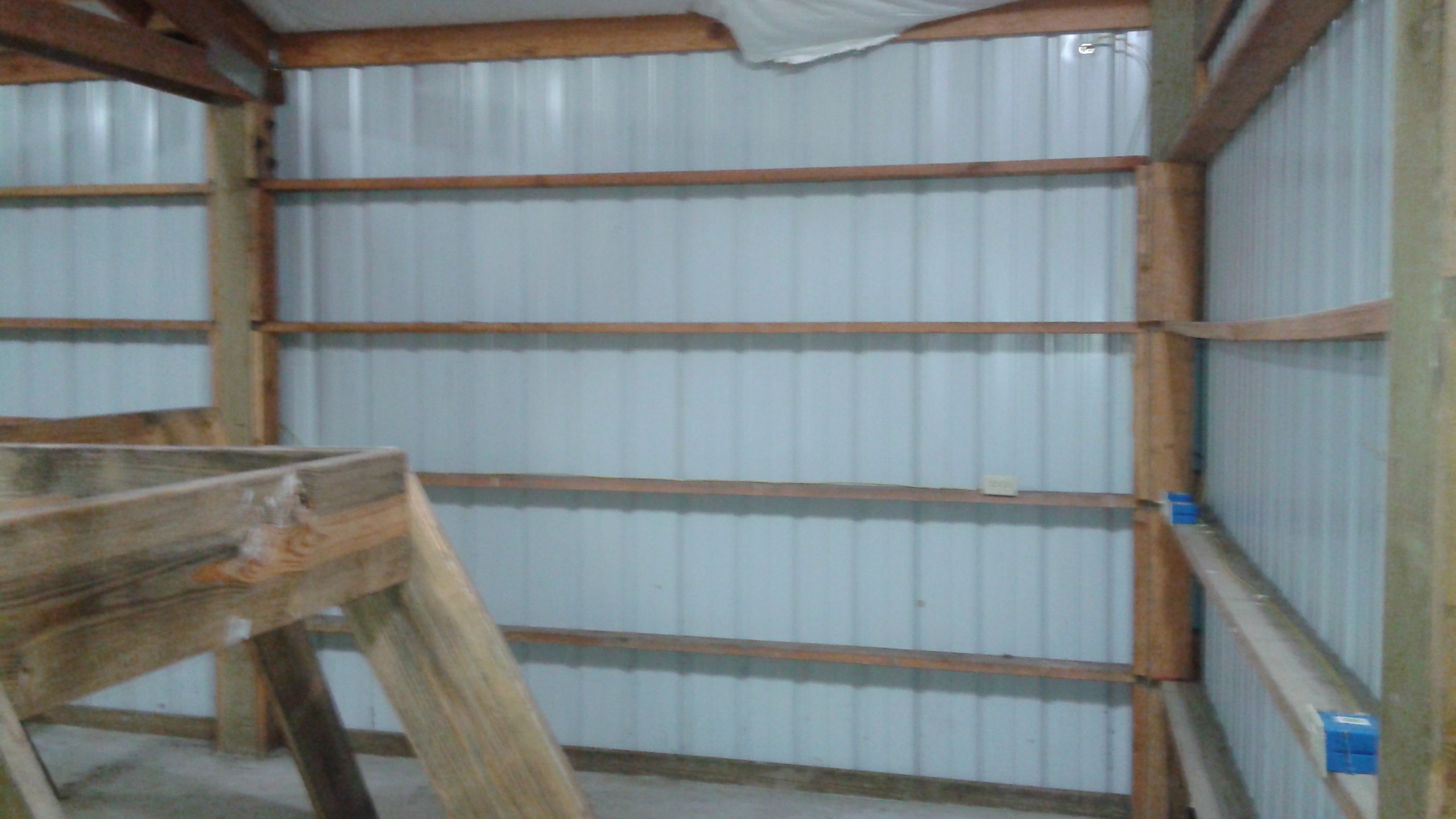 After taking some measurements off the existing door at the front of the shop, I started to cut out the doorway.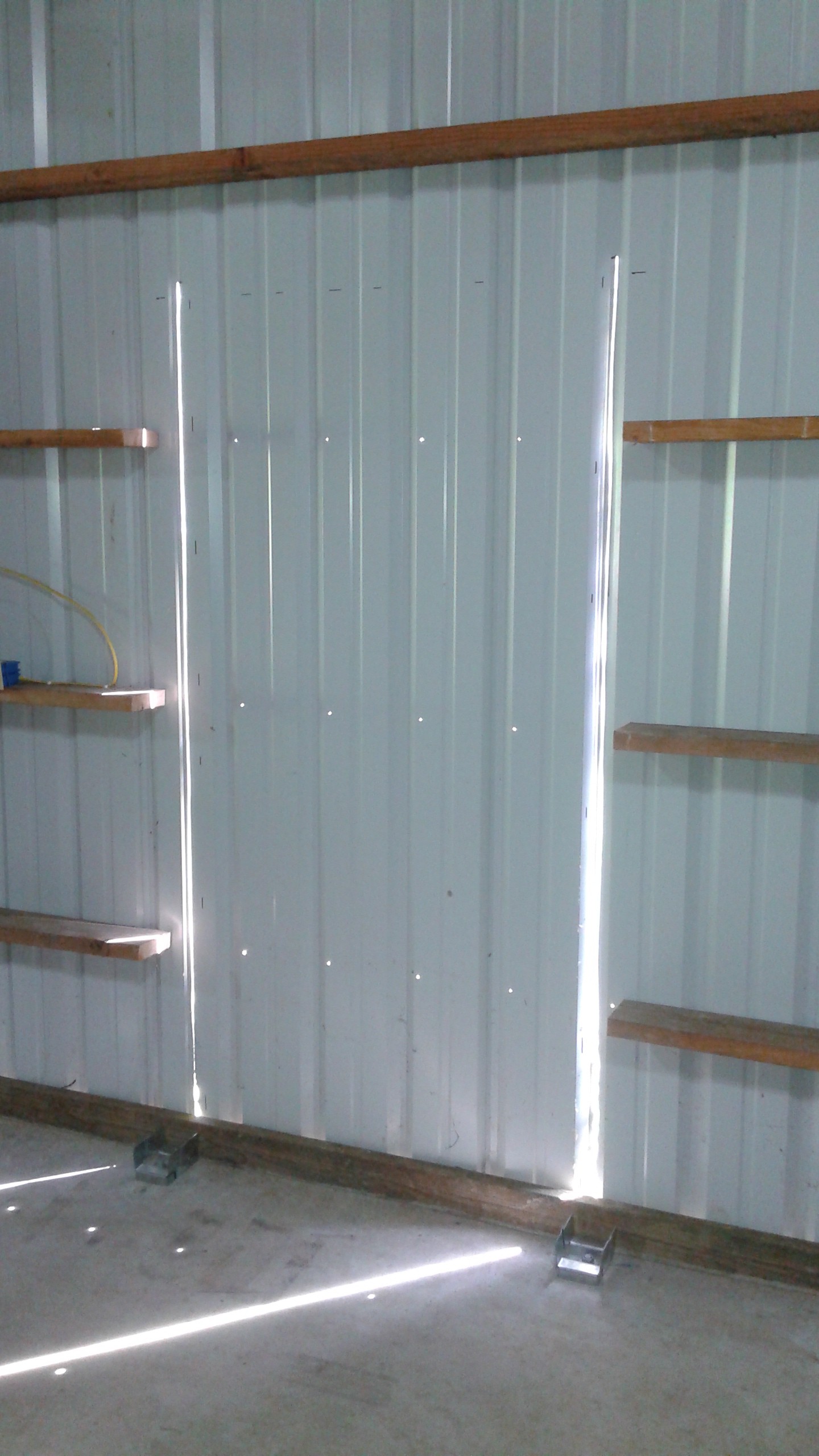 Here is the completed cut out for the door.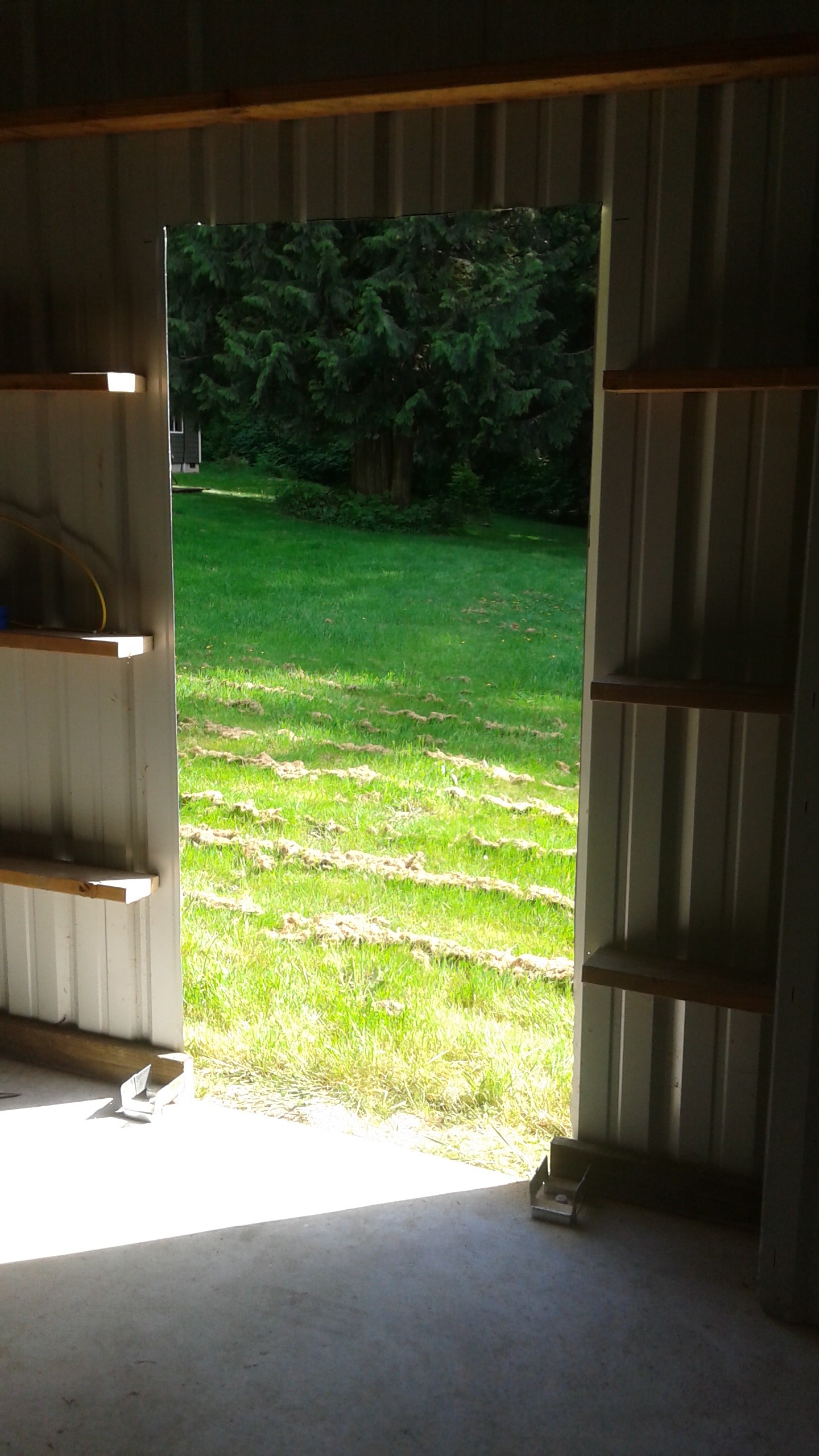 The door isn't done yet. I'm waiting to get some trim to close out the edge of the siding and then I can permanently install the new door.
Meanwhile I'm still reassembling Goliath. Right now I've got one one of the belts re-installed and it won't be too much longer before the other one is back on. It's still going to take a while to get everything back together and double checked to start testing again.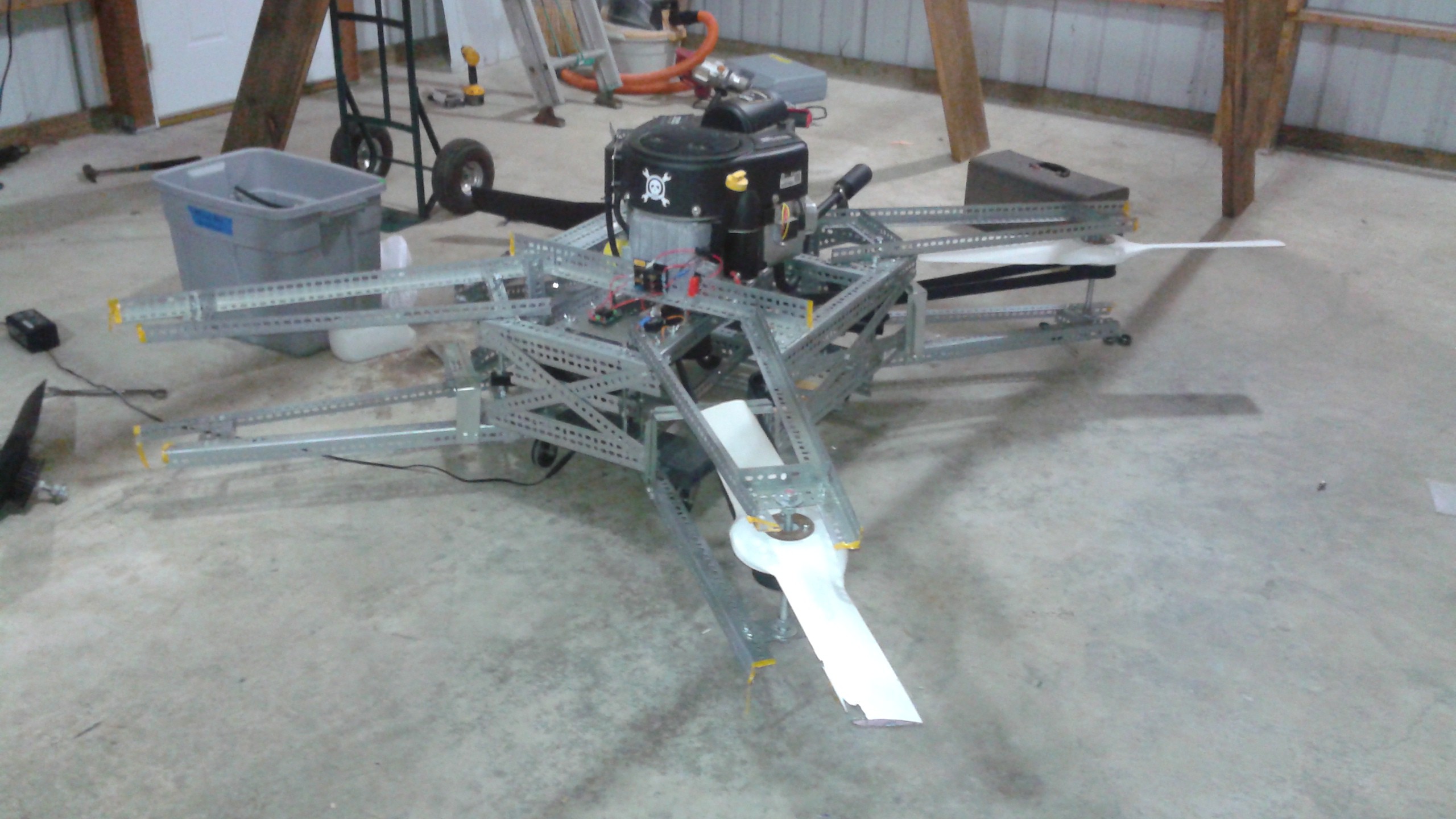 During the down time I also ordered some Grade 8 1/4" bolts from McMaster Carr to replace the bolts that broke previously. We'll see if that fixes the issue of the propeller bolts breaking. Below are the new bolts installed with the old bolts on the table top.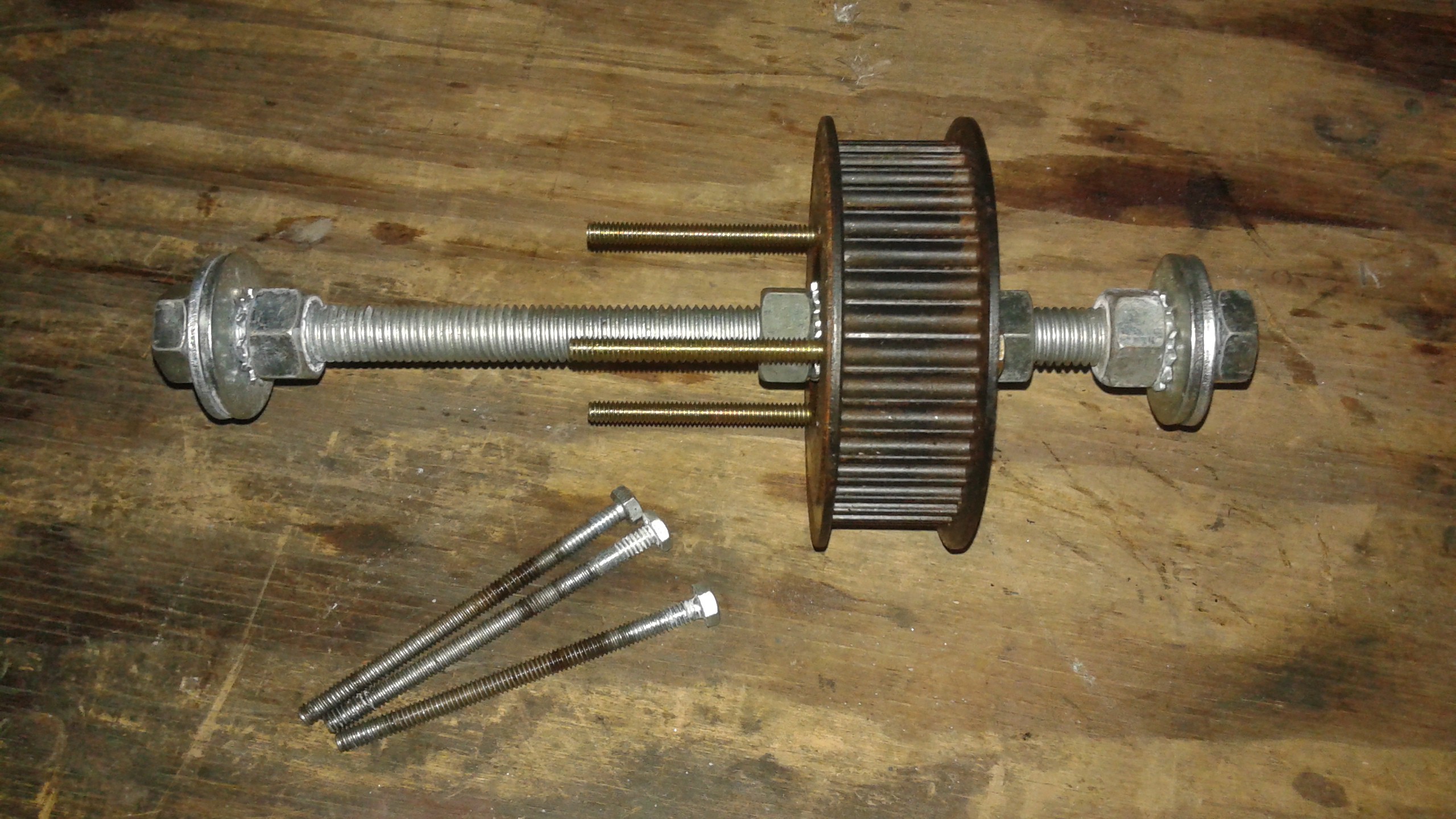 One last note, I took advantage of some of the time away from the shop to organize all the photos for Goliath and started a Flickr page:
https://www.flickr.com/photos/mccloudaero/
I'll be keeping the page up to date with the latest progess, so if you curious where things are at in-between projects logs, be sure to check out things there.