If you hadn't seen the previous post yet, the gas engine was started for the first time, but during the process the vehicle was damaged.
Afterwards, I took an assessment of the damage to Goliath and tried to figure out where things went wrong.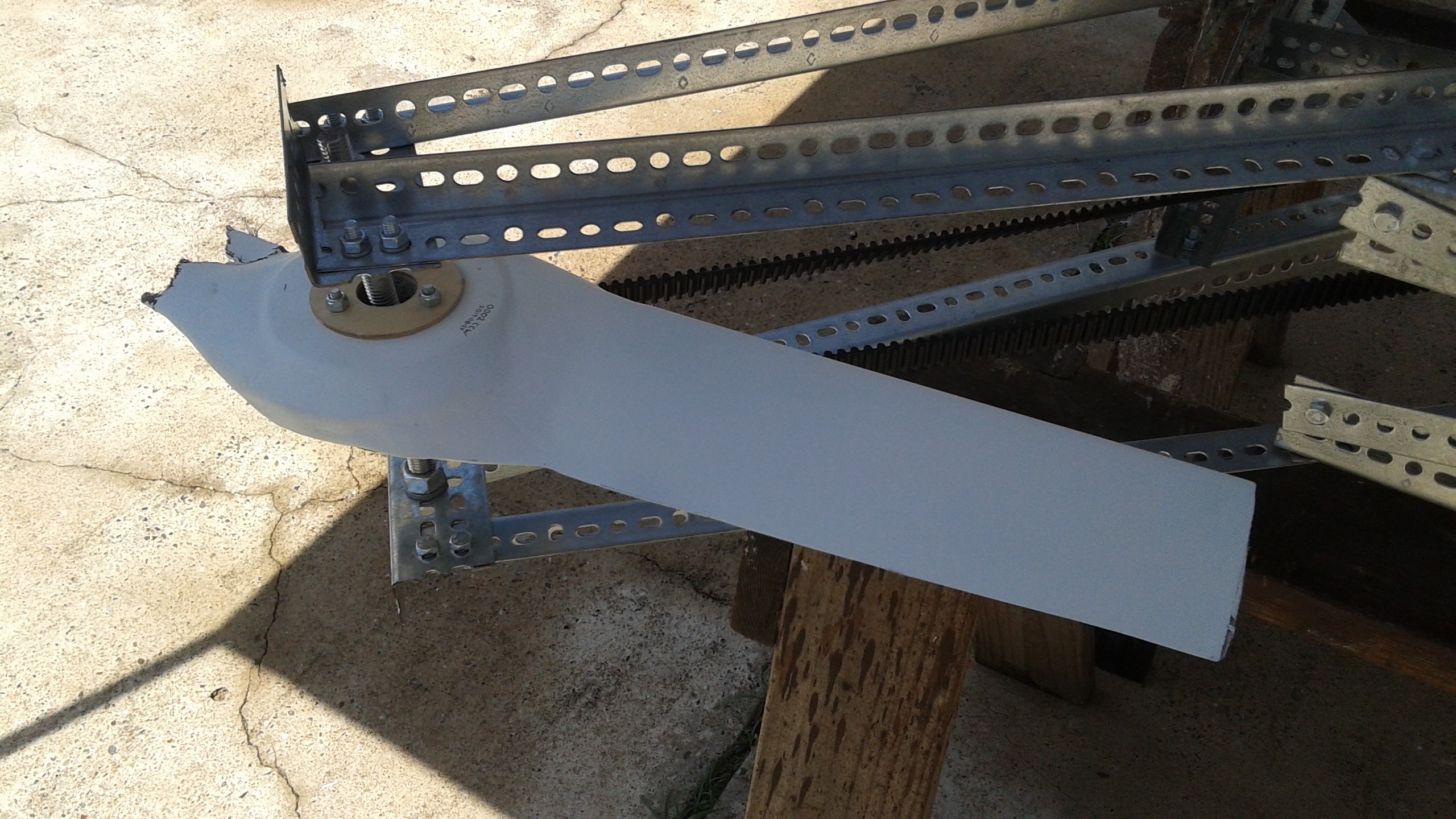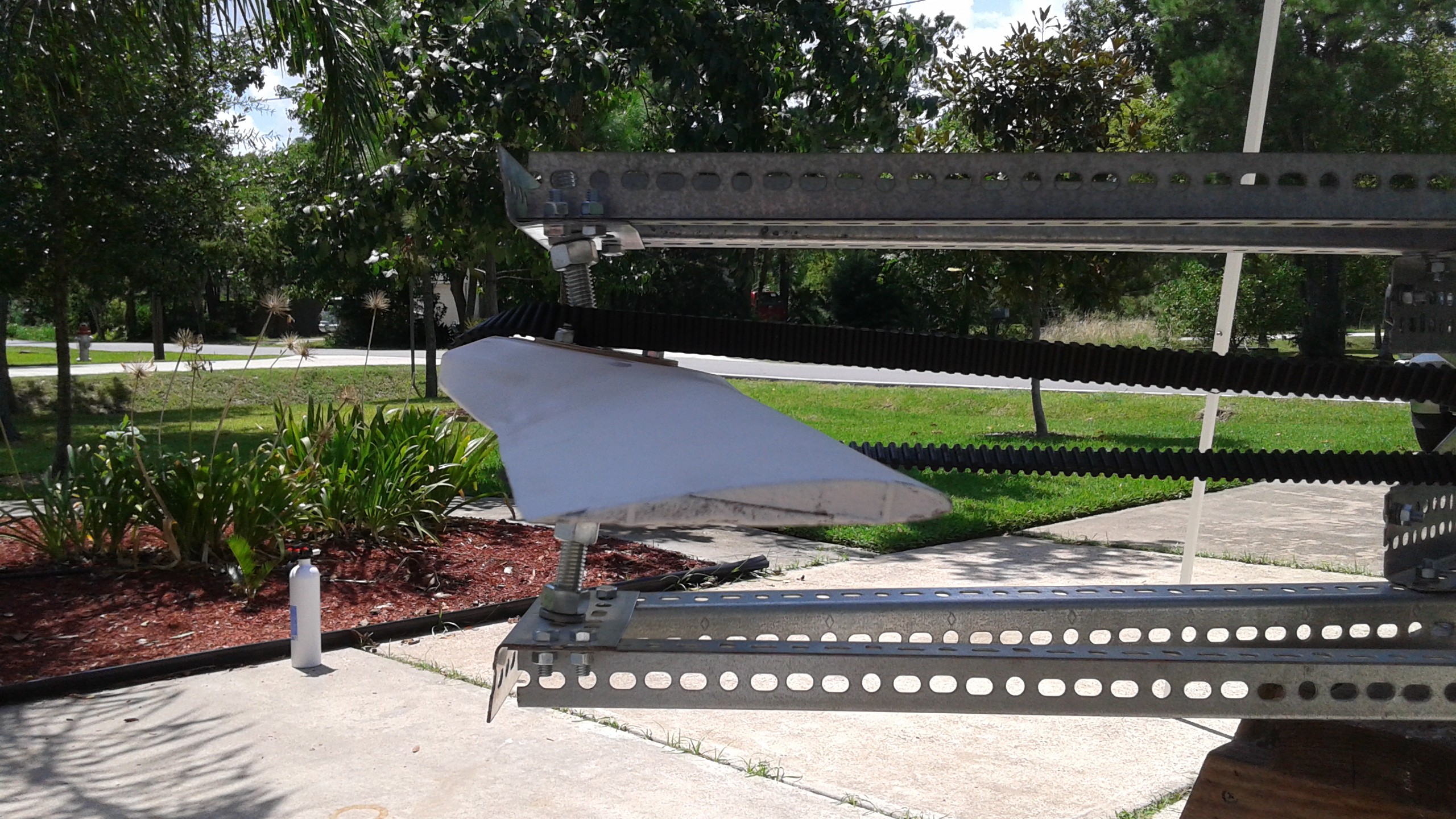 After watching the video a few times and looking at the damage to the vehicle, I think I have a good idea of what went wrong and what I can do to prevent it from happening.  Things were running good until the engine was shutoff.  At this point one of the belt started losing tension.  You can see this in the video at the lower right hand belt starts to flap.  This was likely do the the engine spinning down faster than the belt.  At some point the belt gets so much slack, that the belt bounced up and the propeller went under it and the belt got wrapped around the prop.  Once it was tangled the belt cinched up really tight and bent two of the propeller shafts and the belt tensioner support.  The other propeller attached to the belt was sheared off when it's axle was bent and the propeller hit the angle iron support.
The changes I need to make to the vehicle to keep this from occurring again are:
Add a one-way (overrunning) clutch to the engine pulley
Add belt guards to prevent the belt from flying up into the path of the propellers
I may also need to add some auto tensioners, I need to do a bit more research into it.
Otherwise the test went well.  We could really feel the wind coming off the vehicle.  I'm really amazed that the belts are as strong as they are. I would have thought that the belt would have snapped in this situation. I've already started on making two new propellers and hopefully the process will go faster now that I've done it a few times.