This last week I received the rest of the major electronics needed to complete the project.  Shown below is the FrSky Taranis Trasnmitter, FrSky Delta 8 Reciever, Pixhawk Flight Controller, GPS Module and a Raspberry Pi.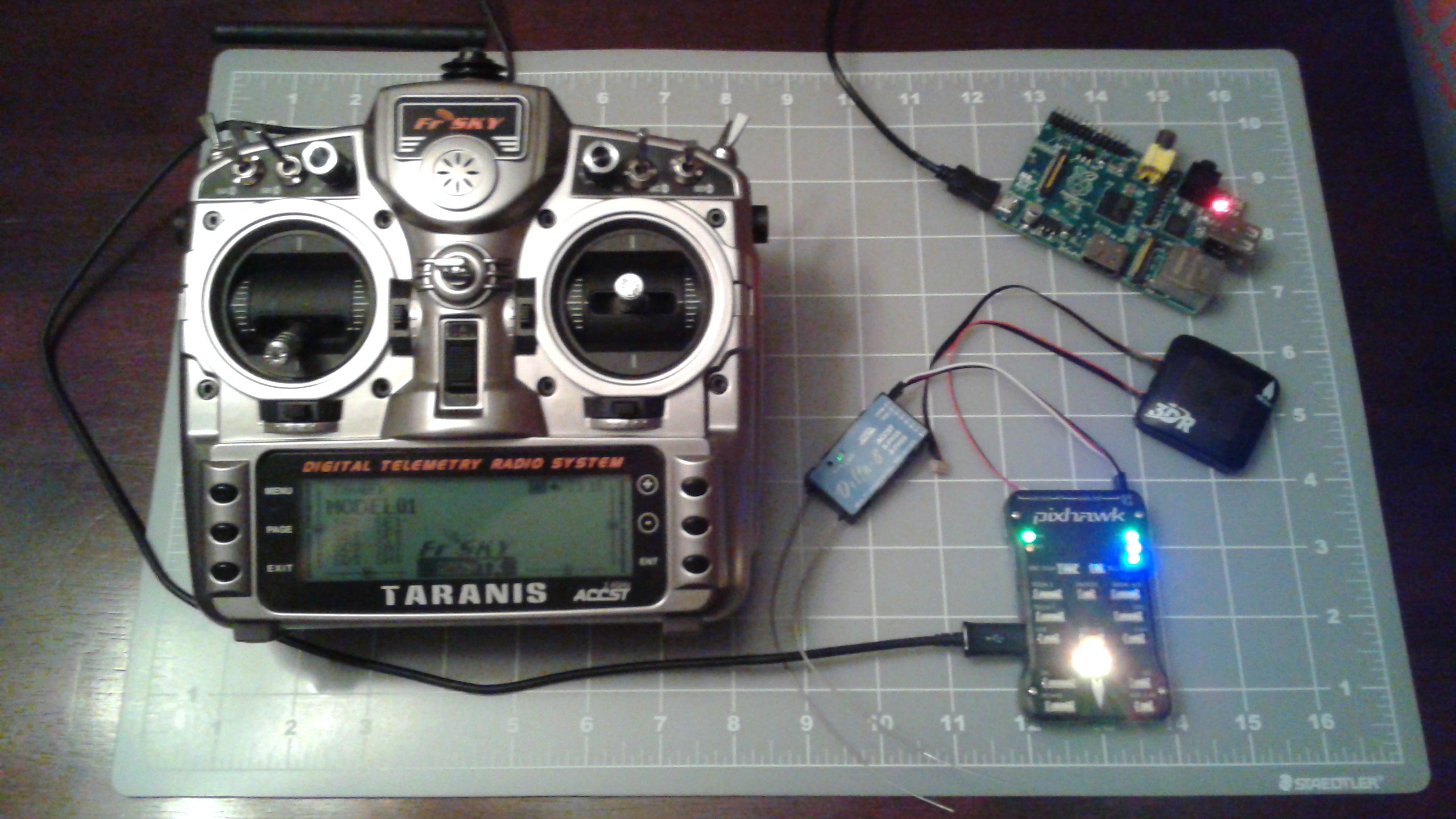 There is a good overview on Pixhawk compatible RC Receivers already on the ardupilot wiki.  In summary the pixhawk can save space by using a single PPM input instead of 8 PWM inputs.  Any RC Receiver with PWM output could be used, but an encoder would have to be used.  The wiki page highly recommended the FrSky Delta 8 since it can output the PPM signal.  The Delta 8 is designed to connect to a number of receivers.  The FrSky Taranis transmitter was also compatible with the Delta 8 and recommended again by the ardupilot wiki. It'd be nice to have the OSRC, I hope that it's able to get funding to finish development.
Now that I've got these items in hand I can start on getting the Pixhawk and Raspberry Pi to talk to each other using Mavlink.  Luckily this has been documented on the ardupilot wiki as well.  Also thanks to my friend Drew for offering his unused Raspberry Pi for the project!