Got the last two sections for my tool holder wall.
Plan is for the solder station (in the upper right) and other "dangerous if forgotten on" tools to be powered from my soon to be CAN bus controlled sockets.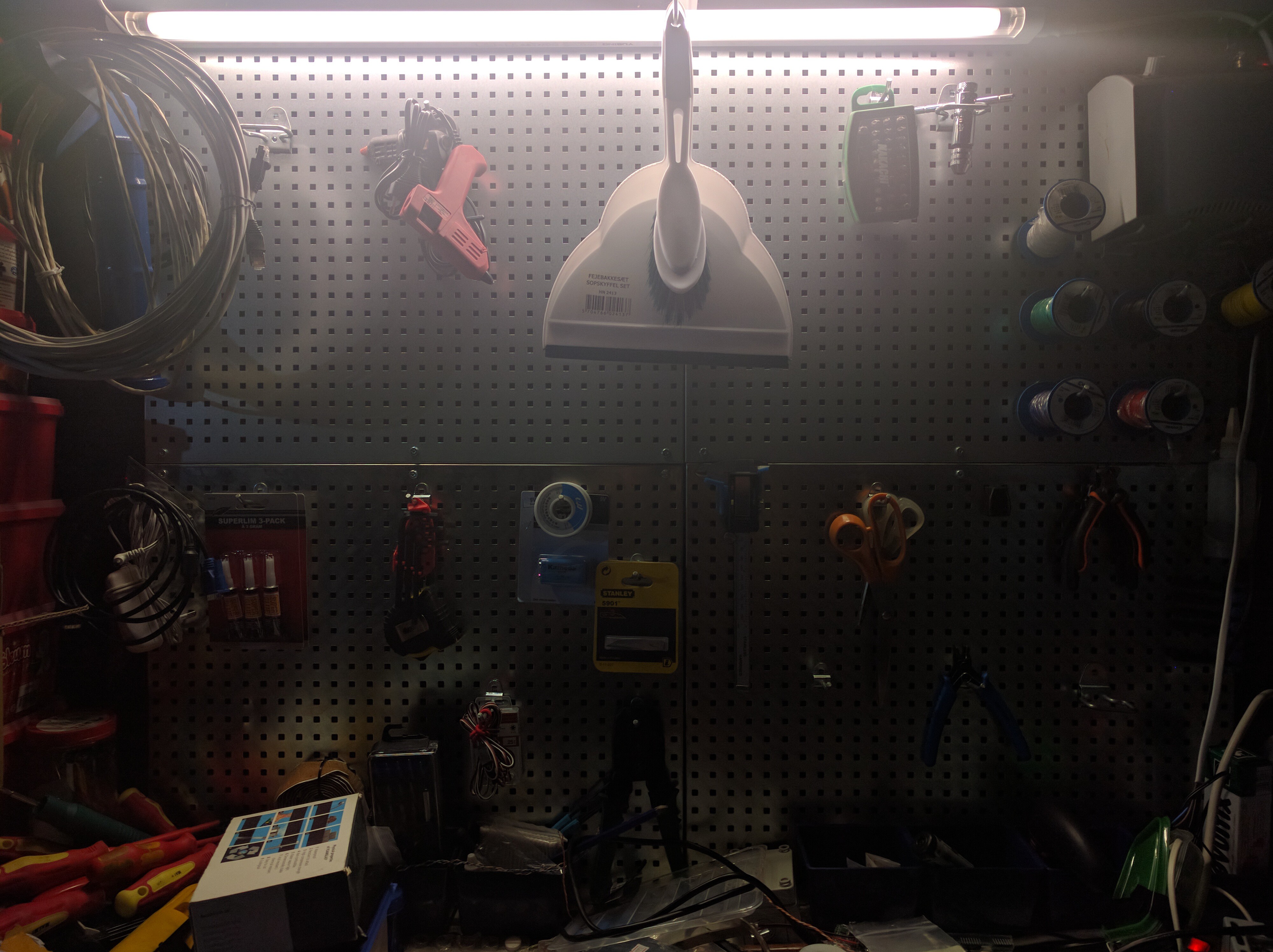 And as always it will take a while to get any structure going, what is supposed to go where...