Home Smart Mesh with comprehensible structure, menu for different boards, mesh concept,...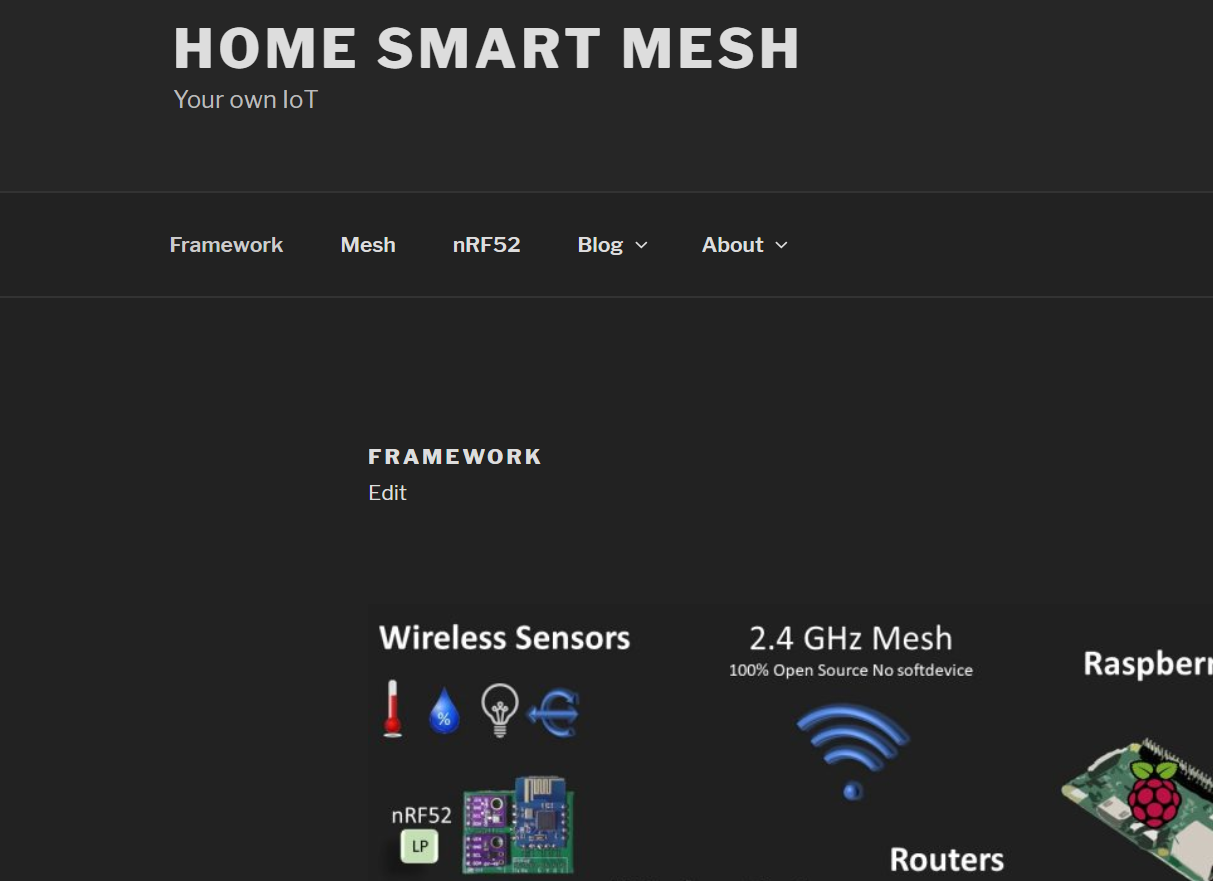 nRF52840 usb dongle
Nordic has release a cheap usb dongle. This board does not have a serial to usb converter, rather the physical usb of the nRF52840 chip. I will be porting the custom RF protocol to use this board as a high performance repeater and dongle.
In parallel, I'm developing applications using "OpenThread" as a protocol, but that does not replace many use cases such as robotic applications (see #Self standing balancing robot). The custom protocol has a millisecond scale efficiency , is much simpler.
nRF52 Sensor Tag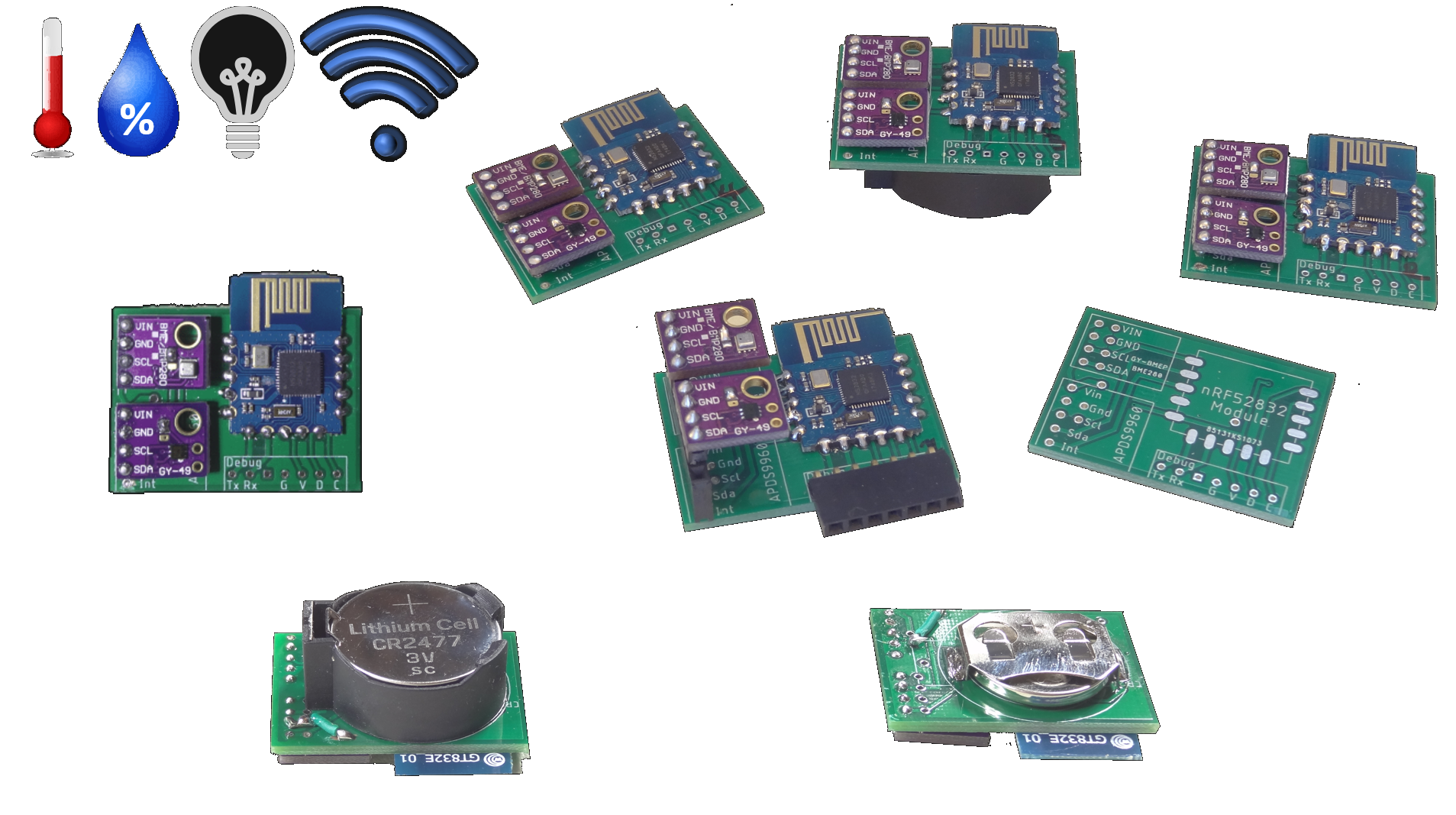 mRF52 Sensor Tag Key Features
RF Mesh Logging of Temperature, Humidity, Pressure, Battery Level
Low power ~ 25 uA
Open source firmware, even the RF stack is open source, no softdevice used.
nRF52832
BME280 : temperature (high precision 0.01°), humidity, pressure
MAX44009 : Ambient light (0.045 Lux to 188,000 Lux Range)
PCB is available on the repo, schematics, board and gerbers for direct order
Very easy to solder
Possibility to solder different I²C sensor modules
nRF SDK 15.0.0 inetgrated as a light weight git submodule where custom radio protocol is extracted
debug project for Segger Ozone
Two battery types
nRF52 Mesh Router Dongle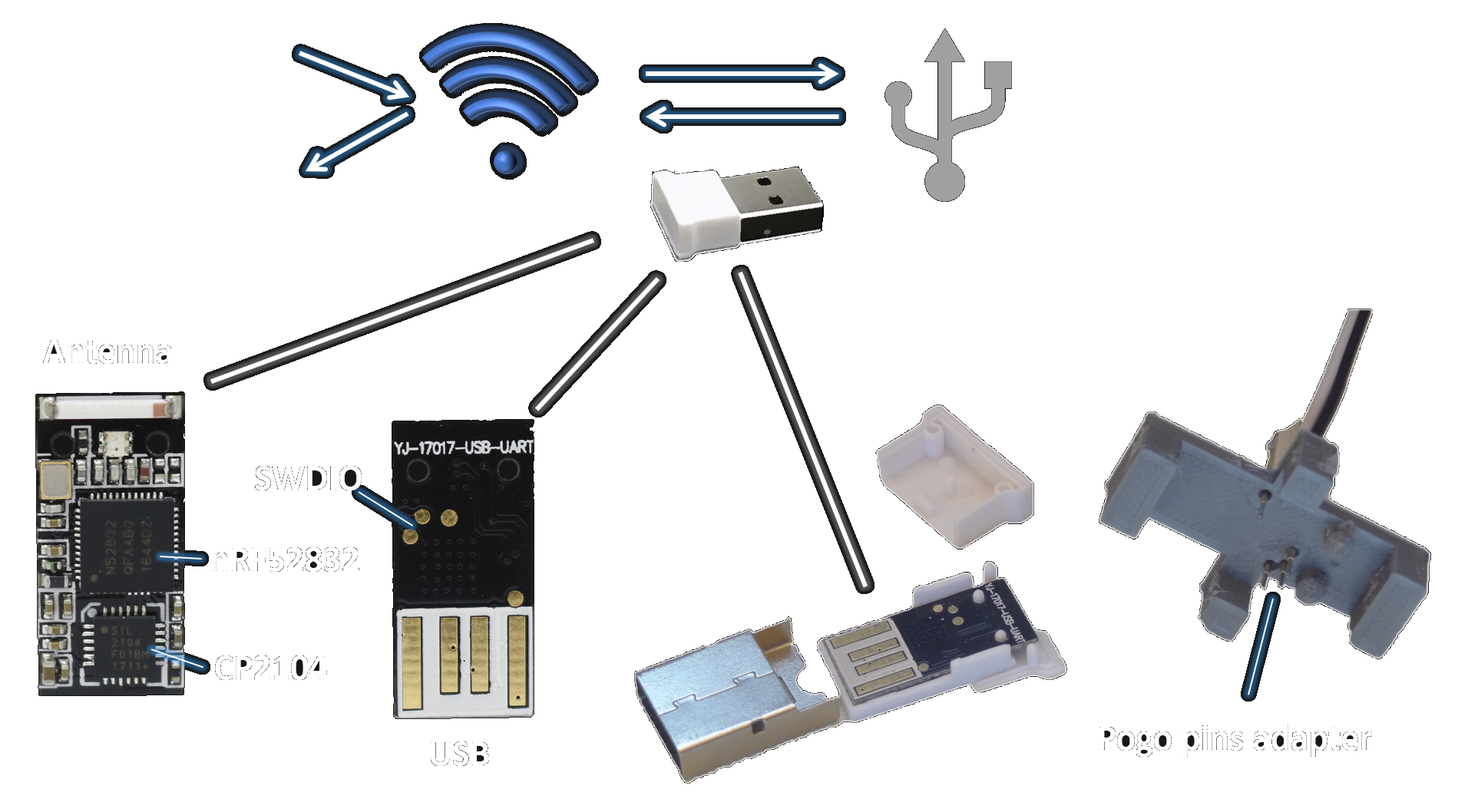 nRF52 Mesh Dongle Key Features
RF Mesh Autonomous router
RF Mesh Remote configuration
RF Mesh Host Controller Interface (HCI)
HCI used by Raspberry pi Python scripts
UART @ 460 Kbps
Continuos Streaming of up to 300 RF Packets / second
How the Mesh Works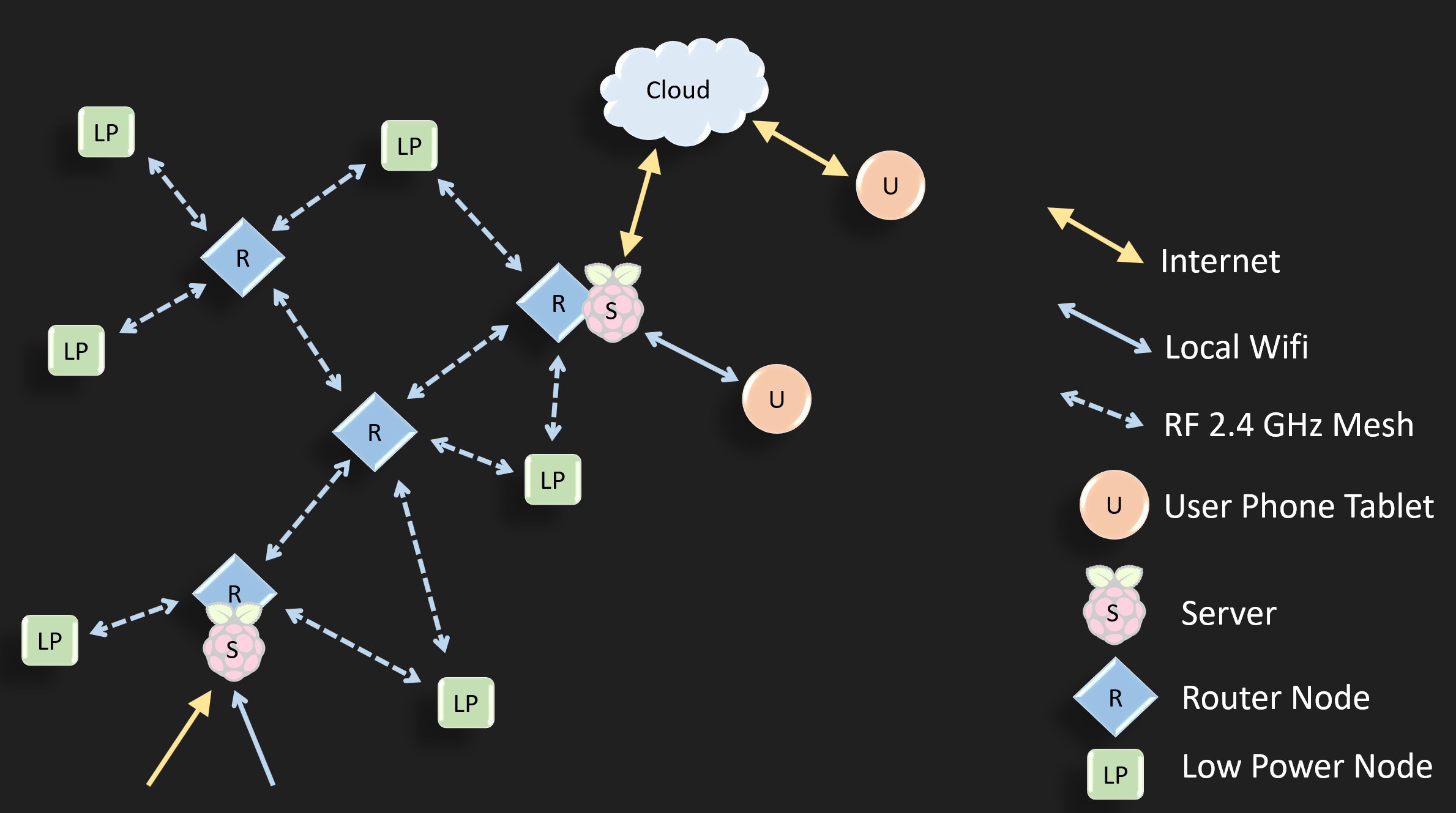 Complete Mesh to MQTT Mapping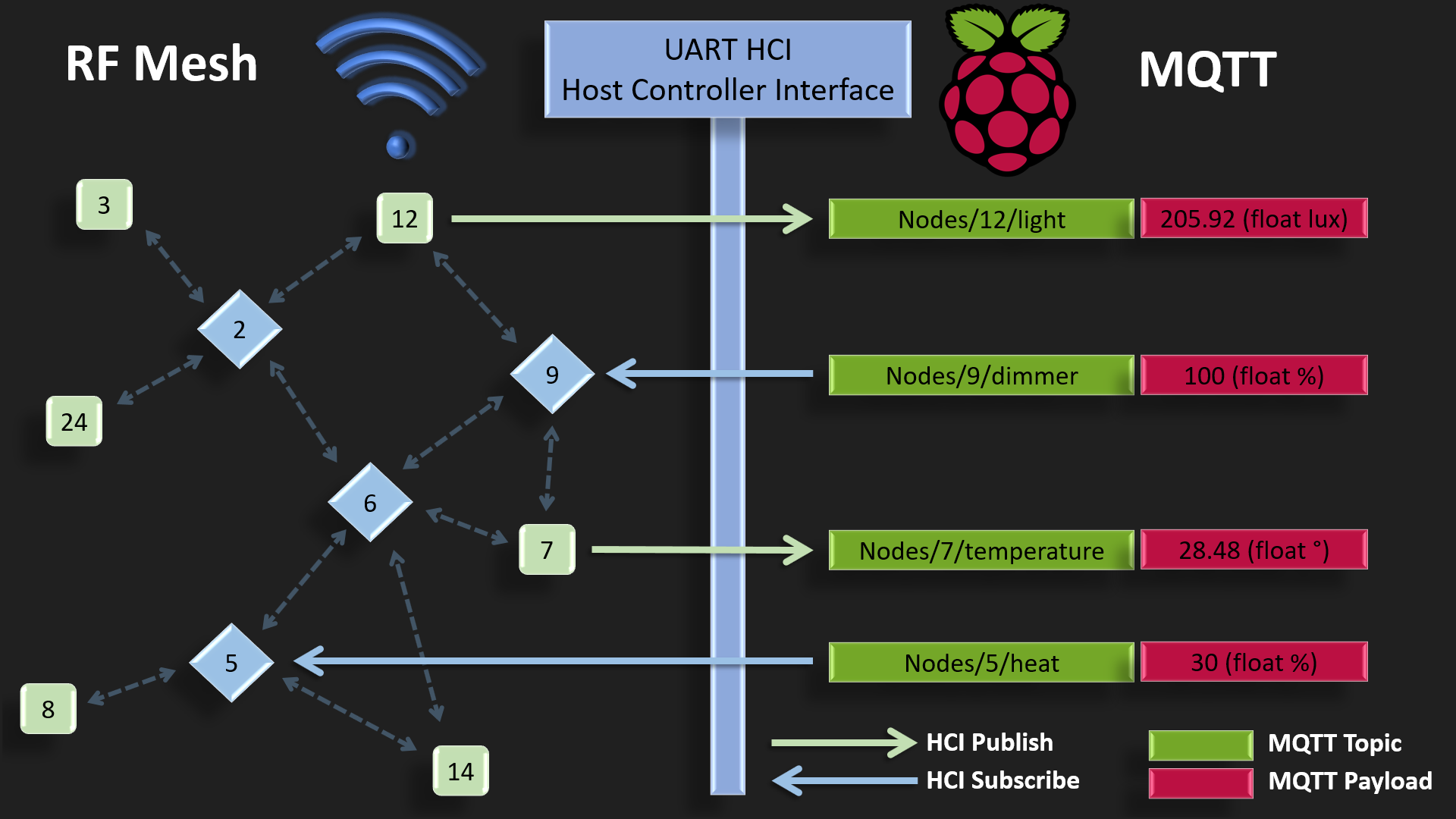 Docker and Raspberry pi Server Software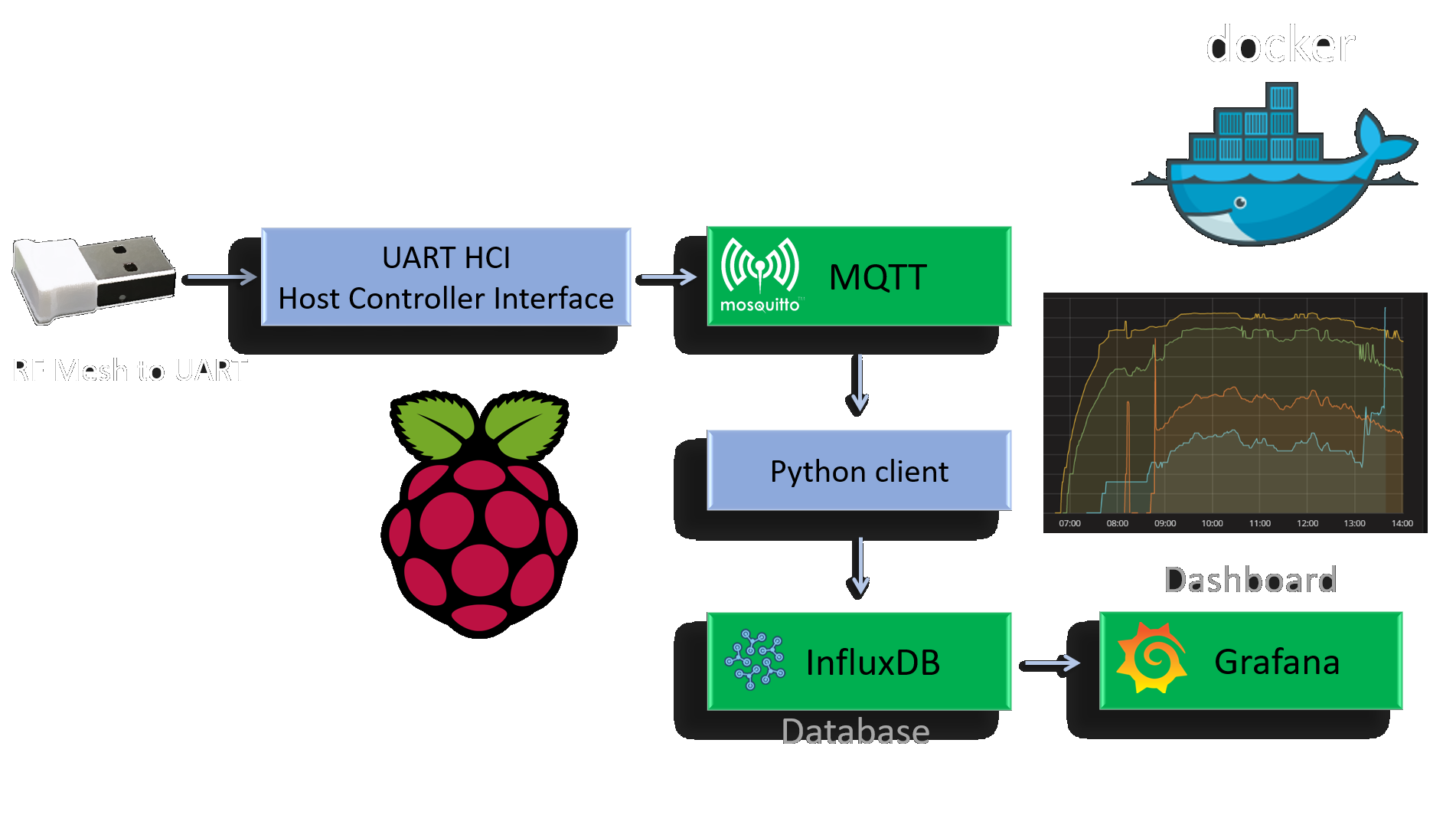 More structured info on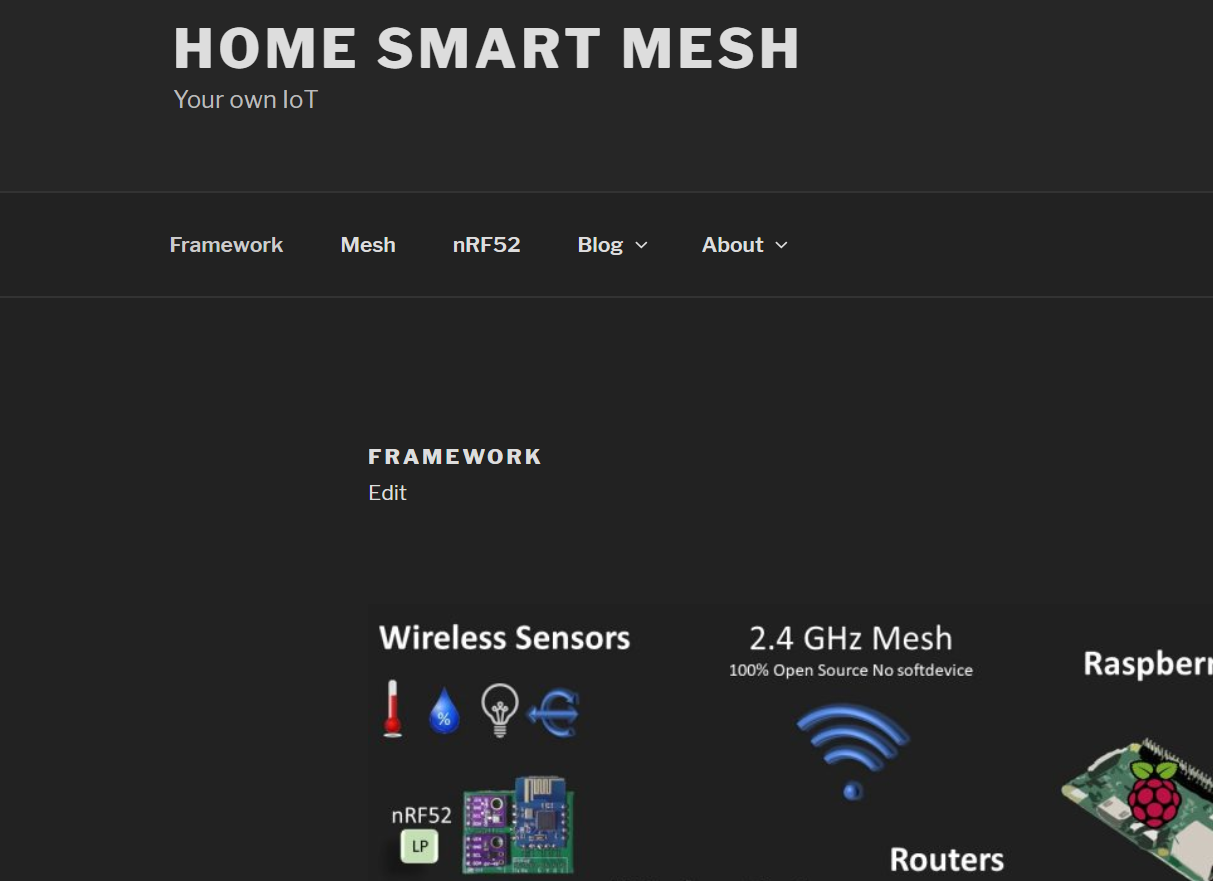 The PCB is ready
Eagle design files available in the IoT Frameworks github
gerber files also available in there
Frame dimensions are 37 mm x 27 mm with around 8mm of antenna side out of frame so total is 37 x 35 mm.
Support options on same pcb the user can decide what support to solder :
BME280
APDS9960
MPU6050 (can be soldered from the back side or below the other modules)
| | | | |
| --- | --- | --- | --- |
| | CR2032 | CR2477 | Factor |
| Cost | 0.25 € | 2 € | x8 |
| Capacity | 230 mAh | 900 mAh | x4 |
| Holder height | 4 mm | 12 mm | x3 |
Used module
"nRF52832 module" search keyword, returns on vendor websites modules similar to this one :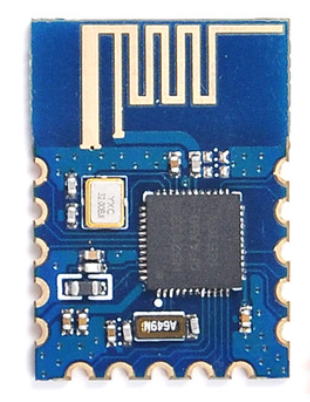 nRF52832 512KB ROM, 64KB RAM
PCB ant
16.4 mm x 22.9 mm
VCC, GND, SDIO, SCLK, P0. (6, 7, 8, 9, 10, 11, 12, 14, 29, 30, 31)
pio spacing 2.54 mm very easy soldering
Selection process of the power supply strategy 
Market Available nRF52 sensor Tags Alternatives
As this is not a project that focus on competition rather on feature rich eco-system, here are provided the closest market available alternatives, all of those HW could easily be ported to the Home Smart Mesh SW stack and vice versa.
RUUVIO
This is the ideal design, low power sensors logging in mind, has a big battery for longer life, open source, open hw. Although everything looks ideal, it is not affordable for a simple maker like me to redesign this into my own IoT sensors combination. Same as in the #Home Smart Mesh , the Ruuvio community is also converging to standard tools for logging data such as Grafana and a serious time series database such as Influx db. But funnily enough, as of...
Read more »