I have successfully tested the Micro version of the tracker. None of the WLCSP pins have shorted and they are all connected. I can attach the programmer and load a build on the chip. This chip has a smaller program memory of only 16kB so I had to make some significant changed to the code. Basically I ripped out everything but basic tag functionality, No UART, no re-writable settings.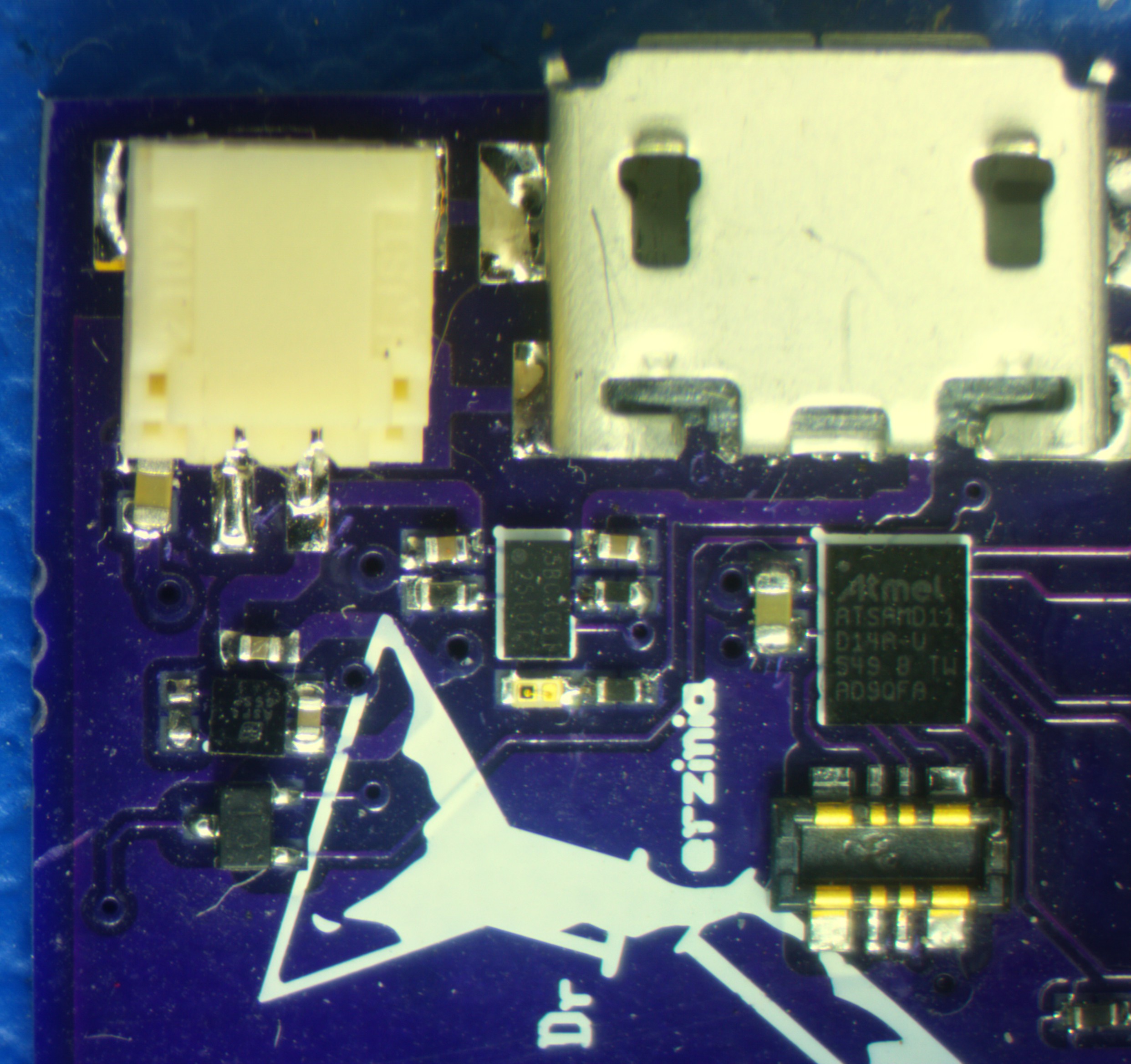 You can see how nicely the balls came out. I used tacky flux and a small hot air tool to get it to settle into place after putting it down with tweezers. If you look closely at the above image you will see a 0201 LED with concealed pads on the bottom I also managed to get down with hot air. This minimalist design left me with lots of space on the bottom and I managed to shove my logo in there.
This design end up with a board no bigger than the DWM1000 Module that sits on it. The only annoying thing was I used a footprint for a LDO that has a quiesent current of 25uA where I meant to use one with sub 1uA. I will have to search Digikey for one with the same layout because I don't want to get more boards made and I want to minimize sleep current, and that's taking up a big chunk.
You may be wondering how I used a 0.4mm pitch WLCSP with OSH Park design rules. The answer is I cheated! I lose out on some GPIO but by just shorting them to the inner pins I had to route out the design still worked out.
I actually found the WLCSP easier to solder than a QFN, probably because I never use solder stencils but I did manage to make a board of the same size with the QFN version of the chip as well as some extra goodies: