In this test we spell in Braille h-a-c-k-a-d-a-y (correctly, I hope :) It works, finally!
Lot of things still to be improved, coil optimization for faster refresh and state change, smaller overall size, higher holding force, design the PCB for the line control. Each pin has just one coil driven by H-bridges, that will be integrated in the line PCB.
Interesting thing is that the cost for a single character will be very low, since this project is designed with the goal to use parts as common as possible and as cheap as possible.
Each character consist in a pcb, connectors to the Line PCB, the body and magnet holder and top plate (injection molded if the project will raise some funds), 2 M2 nuts an 2 magnets and some enameled copper wire.
It is almost impossible to get an even lower part count!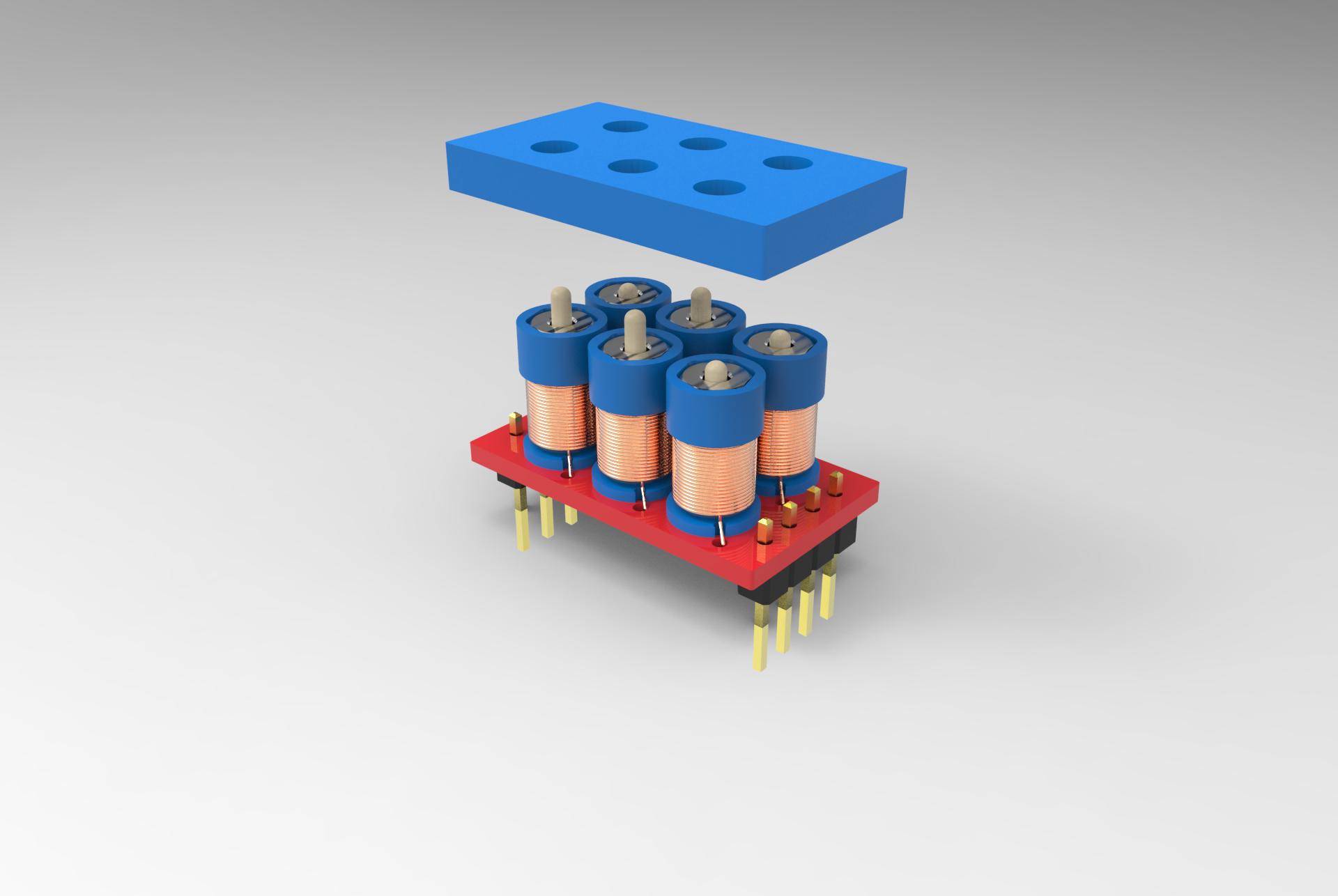 The next steps will be optimization of the single char and designing of the character / line PCB. An automatic coil winder is already being designed, and I am also evaluating to build a micro-factory where the pins are automatically assembled, more on this in the next updates!
Feedback are also important, we are now getting in contact with Italian associations for visually impaired people, their feedback will help refining the project.
When the design will be refined enough, I'm going to design a full Braille tablet, and it may feature 2G connection via a Fona module, color recognition, eBook reading, maybe a modular design too...